Upcoming food and drink events in New York City:
Josh Pond Blueberry Ice Cream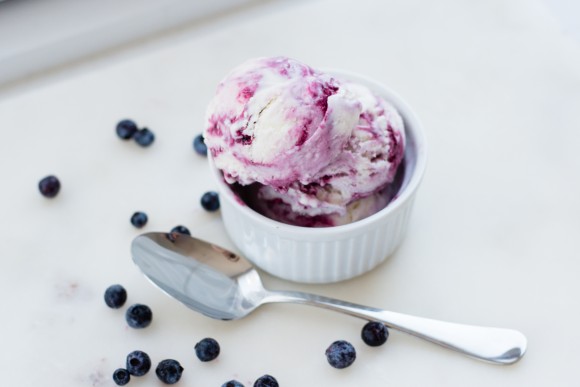 Through Sunday, June 18 Josh Pond is a small organic farm in Maine that harvests wild blueberries. Several popular ice cream shops in New York City will be crafting unique flavors with their berries, including Morgenstern's Finest Ice Cream (blueberry soft serve, blueberry cheesecake ice cream), Chinatown Ice Cream Factory (blueberry cheesecake ice cream), Davey's Ice Cream (Adelegger cheese and blueberries ice cream), Il Laboratorio del Gelato (blueberry gelato), Melt Bakery (blueberry ice cream with shortcake sugar cookie ice cream sandwich), Mikey Likes It Ice Cream (blueberry ice cream served in blueberry-almond waffles), and 10 Below Ice Cream (blueberries with lavender honey). Inquire at each ice cream shop.
Father's Day at Paulaner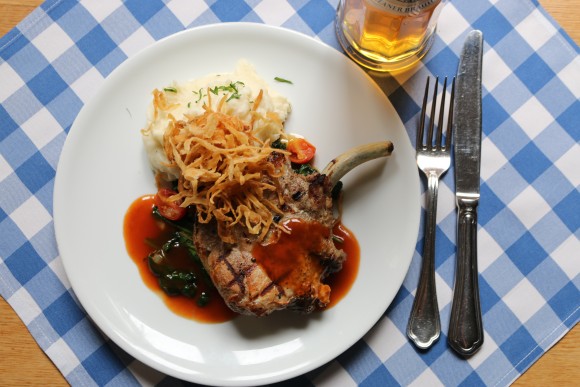 Saturday, June 17 & Sunday, June 18 During Father's Day weekend, the Paulaner brewery is offering specially priced growlers for guests to fill up and take home as gifts for Dad. On Sunday, the brewery is also offering tours of its facility, and a new beer cocktail menu at its full service bar, with offerings like the Lagerita with tequila, triple sec, lager, and lime. PaulanerNYC.com
Paulaner Brewhouse & Restaurant
265 Bowery (between East Houston & Stanton streets)
Nolita
Speedy Romeo and Inferno Pizzeria Napoletana Collab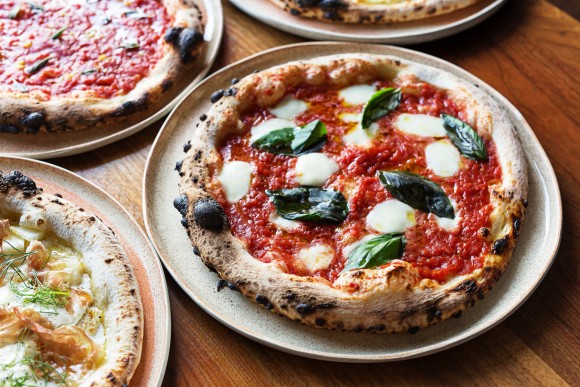 Tuesday, June 20 Chef Justin Bazdarich of Speedy Romeo is partnering with his former colleague at the Jean Georges restaurant, chef Tony Conte of Inferno Pizzeria Napoletana, for a dinner featuring special pizzas and dishes, such as the chicken cacciatore pizza pie. One of the pizzas will stay on the Speedy Romeo menu for another two weeks. SpeedyRomeo.com
Speedy Romeo
63 Clinton St. (between Rivington & Stanton streets)
Lower East Side 
Longest Day of Rosé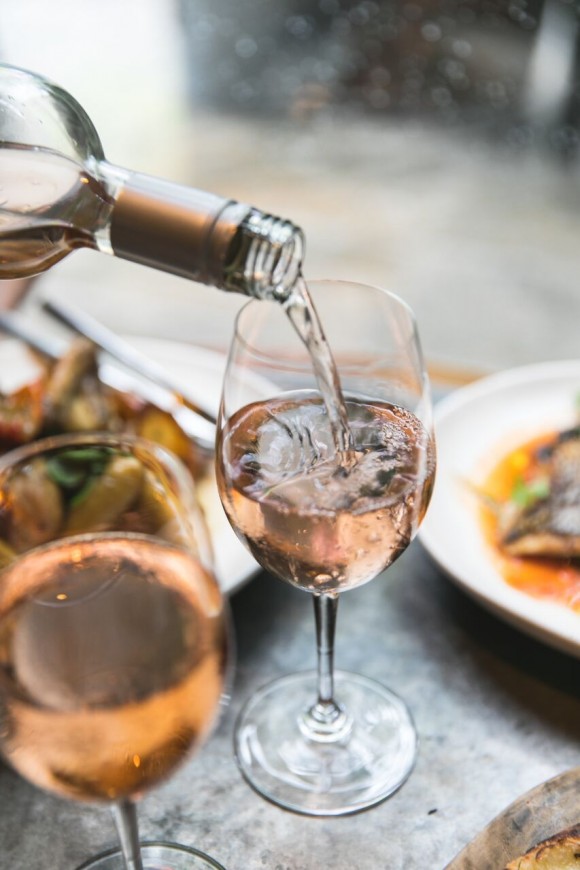 Wednesday, June 21 The summer solstice means the longest day of the year is upon us. To celebrate, restaurants around the city are offering rosé and rosé cocktail specials, including at Boucherie, Dominique Bistro, The Vine, Benoit, Chomp Chomp, and Crave Fishbar. Check Rose-All-Day.com for the full listing.
North Fork Crush Wine & Artisanal Food Festival
Saturday, June 24 Escape to Long Island's Jamesport Vineyards to sample more than 100 wines made by Long Island beverage makers, such as Martha Clara Vineyards, Lieb Cellars, Yankee Folly Cidery, and more. Guests will get to meet the winemakers and sample artisanal sweet and savory bites. Round-trip bus transportation from midtown Manhattan to the event will be available. $109 per person (bus fare included); $65 early bird price per person. Two sessions: noon to 3 p.m. and 4 p.m. to 7 p.m. NewYorkWineEvents.com
Jamesport Vineyards 
1216 Main Rd.
Jamesport, Long Island
Midsummer Smorgasbord at Aquavit 
Saturday, June 24 Midsummer is a big holiday in Sweden, where the summer solstice is celebrated with picnics and maypole dances. For the occasion, Aquavit will serve a special smorgasbord brunch with offerings like king crab salad, smoked black forest ham, lamb racks, Swedish meatballs, and princess cake. $95 per person. Noon to 2:30 p.m. Aquavit.org
Aquavit
65 E. 55th St. (between Madison & Park avenues)
Midtown
Boston Ramen Shop Pops Up at Ramen Lab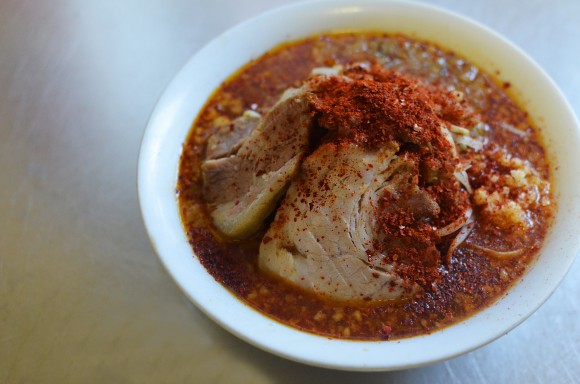 Through Saturday, July 1 Boston ramen shop Yume Wo Katare specializes in making ramen in the style of Tokyo's popular Ramen Jiro, which features thick, chewy noodles, rich pork broth, and lots of chashu pork and bean sprouts. Other options on the menu are a spicy version and soon, weekly specials. Ramen-Lab.com
Ramen Lab
70 Kenmare St. (between Mulberry & Mott streets)
Nolita
Brunch at The Spaniard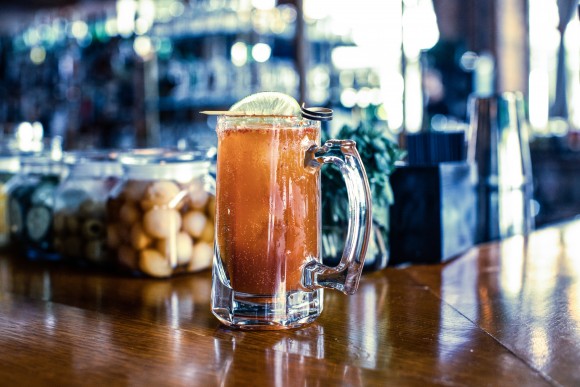 Ongoing weekends The Spaniard is bringing its twist on tavern-style food to brunch, with dishes like prime rib hash with sunny side up egg and potatoes; chilaquiles with chicken, tomatillo, cotija cheese, and fried egg; and chopped broccoli with napa cabbage, pecans, feta, and sherry vinaigrette. TheSpaniardNYC.com
The Spaniard
190 W. Fourth St. (at Barrow Street)
Greenwich Village