With all of the things that demand your attention during the course of an average day, it's hard to be mindful of everything.
But carelessness can, of course, lead to a multitude of problems. Financial ramifications are the most obvious consequences, but what happens when you lose something that is priceless?
On March 9, Zachary Ruttman of Owasso, Oklahoma, was happy to be selling a piece of furniture that he had built himself. The buyer was at Ruttman's house, and the shabby-chic pastel dresser was ready to be loaded into the car.
But just before the dresser changed hands, Ruttman noticed he'd left a photo album inside.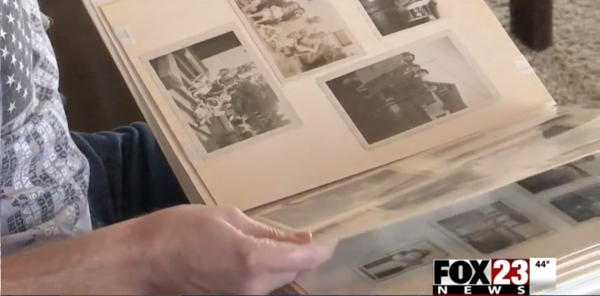 Ruttman was relieved to have noticed the oversight, as the pictures in the album stretched back nearly 100 years, and over five generations of family history.
"I took the album out and put the album on top of my truck," Ruttman told FOX 23 News. "Not much later than that I had to take off and forgot about it."
Happy as a clam because of the sale, Ruttman didn't realize that the album had slid off the top of his car and landed in a nearby ditch.
Another driver noticed the photo album later that day and turned it in to the police.
The Owasso Police Department posted one of the pictures in the photo album to their Facebook page. It was a photo of Ruttman, along with his brothers Brad and Nathan, posing in front of their fireplace as kids.
The image was shared within the community and quickly one of Ruttman's relatives recognized him in the photo and tagged him. He wasn't aware the album was even missing at this point.
"At first I was wondering how they found that picture, and who gave them that picture," he said.
He picked up the album from the police department the following day.
"I thought I was going to get in a lot of trouble. Obviously, I didn't quite take care of it as well as I should have," Ruttman said.
Ruttman is happy to be reunited with his family photo album, and is thankful for the community that got it back to him.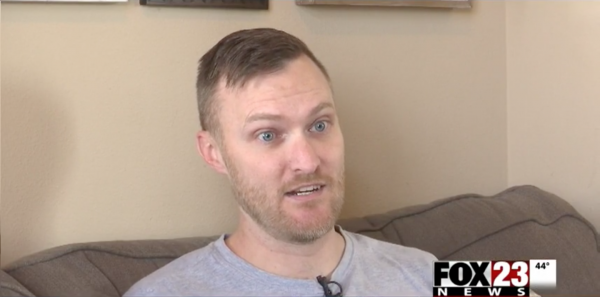 It's difficult to say when he would have realized the album was missing. If not for the care and sense of community by the Good Samaritan who picked up the album, and the police for finding its owner, Ruttman would have been in for a sore surprise.
It's possible he wouldn't have realized it had been lost until he was looking to show it to someone.
The Oklahoman is thankful to live in a town where people look out for each other, and this experience has helped him form a closer bond with his community.
"I was relieved. I felt kind of a sense of community. It wasn't missing very long," Ruttman said.
While the item might not have had much monetary value, the sentimental value for the Ruttman family is beyond priceless.