When a teacher preaches safety in shop class, it isn't just because they like the sound of their own voice. Anyone can fall victim to a mishap when working with dangerous machinery, even someone with years of experience. It's always important to exercise caution, and if danger does strike, to know exactly what to do.
Vance Easter found himself at a strange crossroads. Even with decades of welding experience under his belt, he wasn't immune from a freak accident. His experience is what makes it surprising that the incident occurred at all, but it also might have saved his life. That, a healthy portion of good luck, and sheer determination.
An explosion while welding set Easter alight.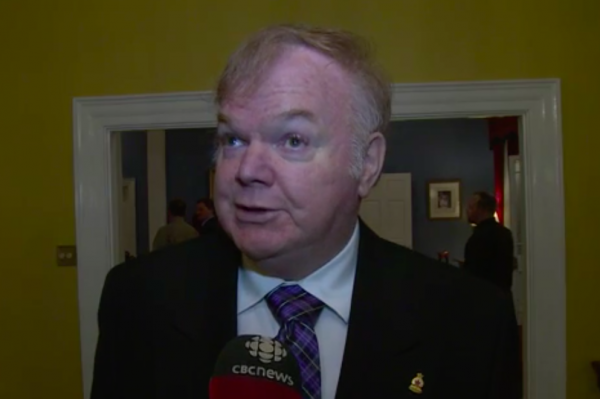 While the 54-year-old was working alone in his welding shop in 2011, a loose piece of material landed on the gas hoses, burnt through them, and caused an explosion. Easter caught fire and ran out of his shop.
Easter found himself fighting tooth and nail to live, and ultimately the actions of others would save his life. But if it weren't for what his shop teacher taught him all those years ago, he wouldn't have have lived long enough to go running out of his shop.
"My old welding instructors, Blaine Taylor and Paul Payntor, told us the first thing you do is shut off the source, then you try to put yourself out. I tried. I couldn't," Easter told CBC News.
A big ball of flames, Easter went running out of his shop towards the garden hose in his front yard. There, his daughter Jewel saw him and rushed over to help. At the same time, his friends Austin O'Meara and Glen Campbell were passing by and stopped to help.
"I looked in and saw Vance coming out of the shop and he was on fire," said Campbell.
Between the three of them, they were able to douse the flames. But Easter was badly burned, with burns on 75 percent of his body, many of them third-degree burns.
"I was crouched down and I was burned third degree from the top of the work boots to just under the armpits, all third-degree, and the arms, too," Easter told Journal Pioneer.
Easter was rushed to the hospital, where doctors told the family the outlook wasn't good. He spent the ensuing year in the burn ward of a Halifax hospital, where underwent a number of skin graft surgeries, suffered two heart attacks, two strokes, and kidney failure.
Doctors said he would likely be bedridden for the rest of his life, and told his wife she should look into long-term care because he would never be able to live at home again.
But Easter refused to accept their prognosis as fact. When they offered him a wheelchair, he refused. When he fell while using a walker, he asked for crutches.
He was determined to get back on his feet.
Easter had a greater purpose than his own pride to get out of a hospital bed and walking again.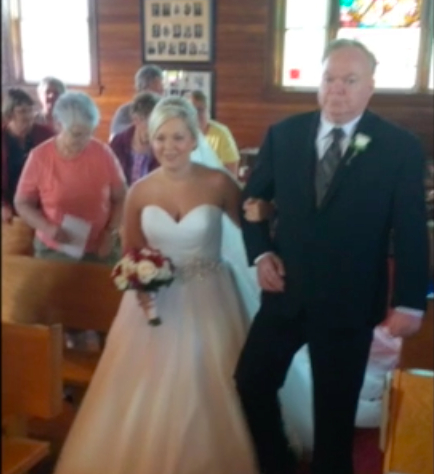 Easter credits his daughter as the driving force behind his miraculous recovery.
"She said she wanted dad to take her down the aisle. That was her no. 1 goal. And no. 2 goal, when it come to the father-and-daughter dance, she said, 'you're going to do it dad,'" Easter recalled to CBC with tears in his eyes.
His daughter Jewel delayed the date of her wedding by two years to give her father enough time to recover and build his strength.
In that time, he went from using crutches to get from one end of a hospital hallway, to jogging lightly around his neighborhood.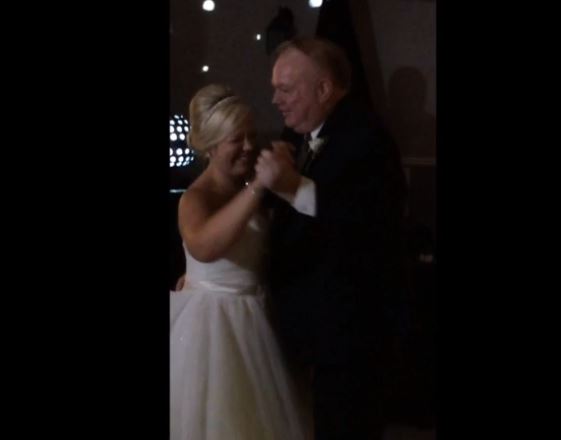 When his daughter's wedding day finally came in 2016, he was ready. He walked her down the aisle with ease. And when it came time for the dance, he was sprightly, even twirling her on occasion.
"We started just lightly waltzing around and she said, 'Dad, pick it up,' so we started doing twirls, and we had people crying," said Easter.
Doctors and nurses were stunned by the progress that Easter has made. They've asked him to become a motivational speaker for burn victims. To Easter, there is no secret behind his recovery.
"You gotta believe in yourself, that you can do things," he said.
"To me you've got to have willpower, and when somebody tells you you're going to be this for the rest of your life, well, you've got to prove them wrong."