On July 7 Joreatha Lewis' life changed forever. While she was at work a fire caused by unattended cooking ripped through her apartment and sent her three children and fiancé, Shawn Ross, to the hospital.
Lewis' neighbors tried to warn Ross and the children, ages 1, 2, and 7, but they were unable to wake them. First responders pulled the four family members out of the house and performed life saving procedures on them, but the situation did not look promising.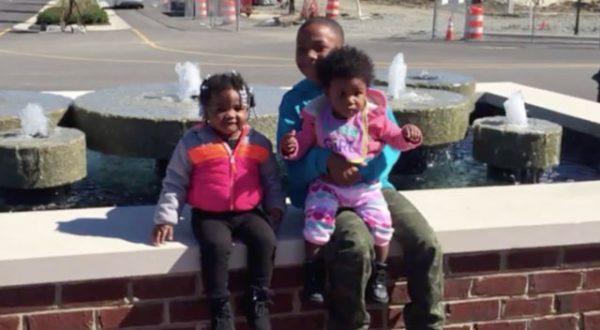 A few days after the fire, Lewis' children, Sage, Shyla, and Jeremiah succumbed to their injuries and passed away.
Shortly after his children passed away, 26-year-old Ross also died from his injuries. To make matters even worse, Ross' father was killed in a car accident while on his way to visit his son in the ICU.
Lewis, who was seven months pregnant at the time, lost her fiancé and three children in a devastating fire.
As could be expected, Lewis was extremely distraught. The loves of her life were suddenly taken from her and yet she was about to welcome a new life into the world.
"To be honest, I'm trying to take it day by day," Lewis told CBS 6. "I'm just speechless. I'm restless. I can barely eat. I'm just holding on trying to be strong. It's very emotional at times."
The 26-year-old mother-to-be tried to stay strong for her unborn child while mourning her family.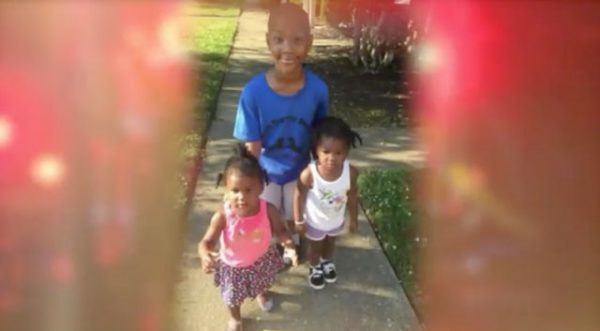 Lewis, who said she lost everything in the fire, appreciated her family and community's support. She commented that it was the one thing she really needed after the terrible accident.
And it was because of those who supported her while she grieved that she was surprised with a baby shower.
Then Lewis' community surprised her with a baby shower.
Loved witnessing this moment! Today the community surprised JoJo Lewis with a baby shower. She lost her 3 children and fiancé this summer. pic.twitter.com/gFJLhNfiBn

— Jasmine Turner (@JasmineNBC12) October 1, 2017
The baby shower was put on by members of the community as a way to show Lewis there were plenty of people standing behind her, ready and willing to help.
"What woman can imagine all of those things happening to you as you're pregnant with a newborn," Kelli Lemon, one of the women who helped organize the shower, told CBS 6.
Everything at the shower was a donation from the community.
According to Lemon so many people wanted to come and support Lewis that they had to turn some people away.
Lewis was understandably overwhelmed by her community's kindness, but extremely grateful that they took the time to show her how much they support her.
"She wanted to thank the community for lifting her up, her family for being by her side, her friends for getting her out and still showing her a good time," Lemon said.
Lewis now knows she has plenty of people to support and care for her.