There's nothing like a kid excitedly opening up a birthday gift—and one video of a boy getting something he always wanted for his special day is going viral.
Ronin, a boy from North Dakota, will be turning 9 years old on May 6. When a huge package arrived for him in the mail recently, his mother captured the moment he ripped it open on camera.
Because it wasn't just a birthday gift—it was one from someone truly special:
"Daddy," Ronin said. "He is the best daddy in the whole wide world."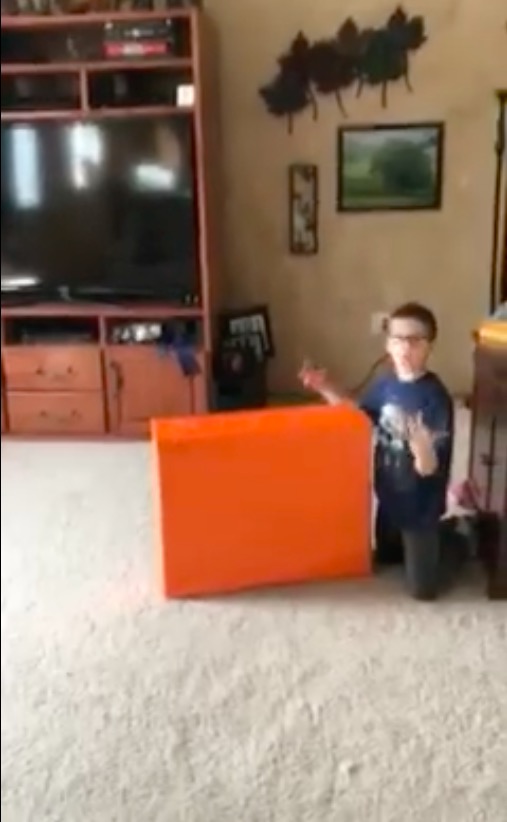 Also significant was where he was sending it from: Qatar.
Ronin's father, SMSgt. Mark Coffelt with the 69th bomb squadron, had been deployed for eight months in the Middle East.
And Ronin was missing his dad a lot.
His mother, Aleecia, told Fox News that Ronin had been asking when his father would be home for the past three months.
So the boy was thrilled to be getting something from his dad … but it wasn't quite what he expected.
Inside the big box, he just found another box: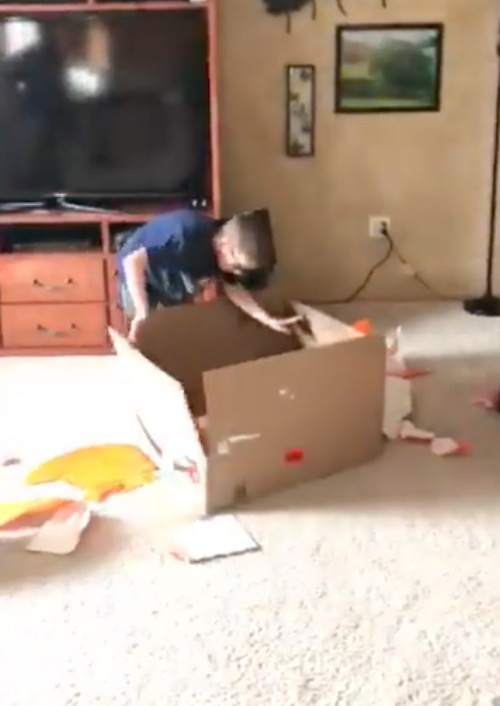 And inside that box was yet a smaller box: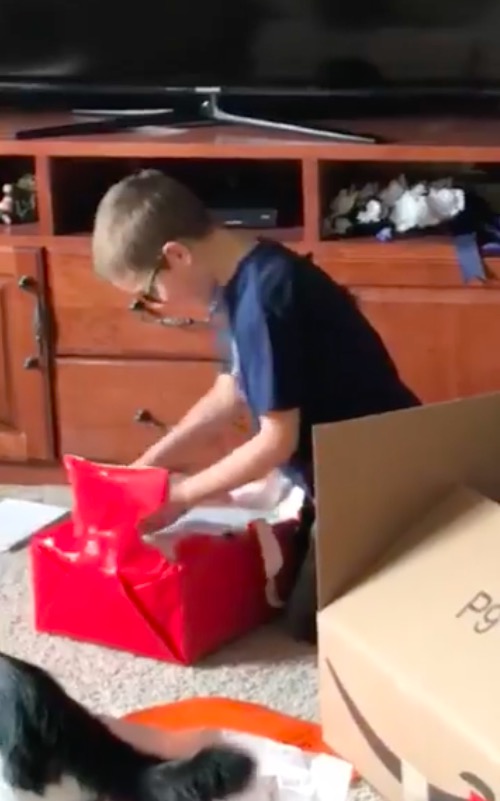 …and that box had a note:
"Ronin, I am so sorry but there have been quite a few problems happen here, and it looks like I will not be able to make it to your birthday this year…" Ronin read, with disappointment in his voice.
"I am so sorry, I hope you understand that I would do anything to be with you. I was able to get you a special surprise, so I hope this makes up for not coming home. I love you with all my heart and miss you very much."
Ronin was crushed by the heartbreaking news.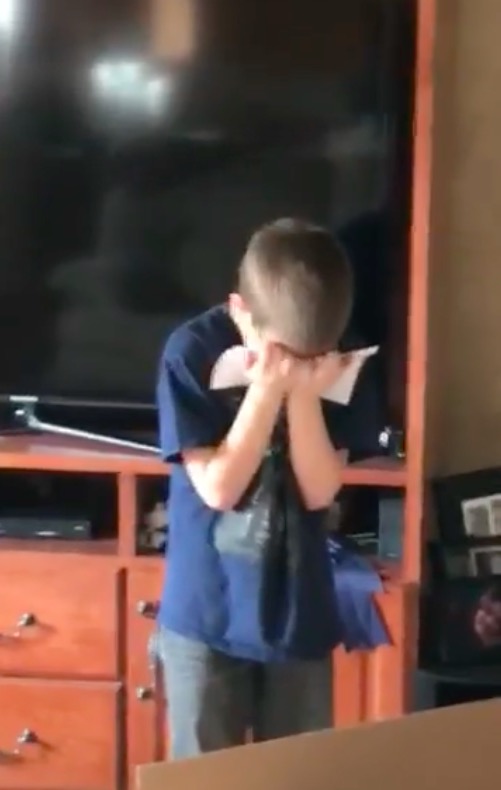 However, at his mother's encouragement, he continued to open the boxes to see what the "special surprise" was.
He started getting frustrated that it was just more and more boxes.
But then, he finally found a note inside. And it only had one word: "Surprise!"
Suddenly, Ronin realized what the note meant:
His father was actually home already!
Ronin ran into his father's arms. His dad had been waiting just out of sight the entire time.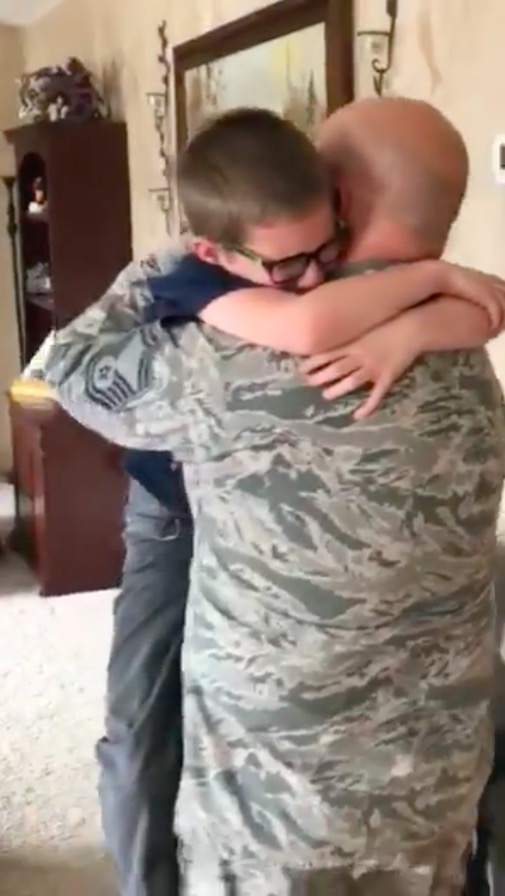 The reunited father and son tearfully hugged, and Ronin told his father how much he missed him.
SMSgt. Coffelt arrived home earlier than expected, but Ronin was still asleep—so his parents decided to plan a big surprise.
"The surprise was extra special [this time] because of the anticipation," Aleecia told Fox News. "[When his father is gone] he sometimes cries himself to sleep at night, so this one was really touching."
The unexpected moment was a big success. While both his parents said they couldn't bear the heartbreak of Ronin tearing up during the letter, they are glad they held out for the big reveal.
It looks like SMSgt. Mark Coffelt will be there for his son's birthday after all—and hopefully, plenty of time after that so this family can catch up.
"We hope to have him home for a while," Aleecia said.
Watch the video below:
Ronin had NO idea his Daddy arrived home last night. We surprised him with a special gift after school today. Get your Kleenex ready!!!

Posted by Mark-Aleecia Coffelt on Wednesday, April 18, 2018