People cope with loss in their own personal ways. And in many cases, the most unexpected of events can help them get through it.
Jamie Bergman has always had some sort of attachment to huskies, and who could blame her? They're as loyal as can be and can be just as affectionate as any other dog breed.
Bergman and her boyfriend live in Kansas City, Missouri, with their husky, Aspen.
But right before Christmas, something tragic happened.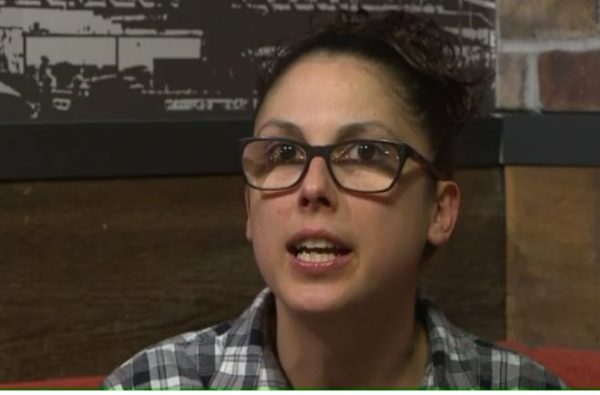 One of the couple's huskies, Skylar, passed away in early December.
With the occurrence being so close to the holidays, the couple knew it would be a tough time for them. But they still had their other husky, and did their best to move on into the new year without Skylar.

On Christmas Day, Bergman was out, and her boyfriend called her to tell her about a discovery he made while bringing in Aspen from the yard.
"He said that there was another husky in our yard," she told Fox 4.
"He was skinny and so wet that the whole back of him was covered in ice."
This dog clearly wasn't in the best shape, and looked like he had been out in the freezing cold for days at a time. Given the circumstances, her boyfriend brought the stray husky inside their home.

The two then gave him some food and a much-needed bath. Though it was nice to have another husky join the family, the couple wanted to make sure that this wasn't a lost dog.
"I took him to the vet and he had a chip!" Bergman said in a Facebook post. This allowed them to track who the owners were, and once they saw, they were all astonished.
The microchip had shown that the dog had come all the way from New Mexico—more than 900 miles away from Kansas City.
Bergman then was able to call his owners, the Chavarria family, who told her that the dog's name was Koda, and that he had been missing for almost a year. But the family couldn't believe what they were just told.
"I was like, this is a joke, because Koda's been gone for so long," Kristi Chavarria told KOCO News 5.
It's sad that Chavarria had lost faith that they would ever find Koda, but it makes it all the better that the dog will be with her family once again soon.
He had escaped from the family truck when they were running errands and had not been seen since. And for this dog to travel across four states within a year, and survive all by himself is just incredible.
Bergman even started a GoFundMe page to cover the costs for Koda's trip back to New Mexico, along with medical costs, and it's already reached its goal of $500.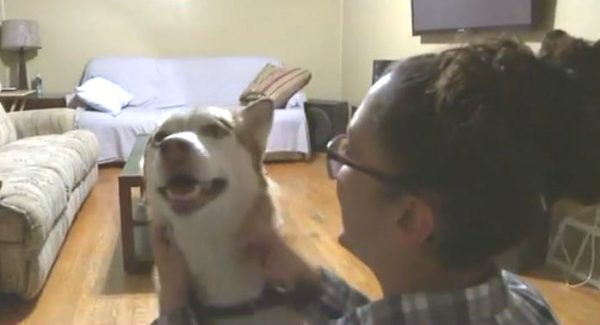 Anyone can appreciate a random visit from a dog. But Bergman thinks that this all happened for a reason.
"He came at the right time … he's really helping us heal with the loss of our dog," she said.
She believes that its fate that this dog, who happened to be a husky, would randomly appear on Christmas and brighten up the couple's day. In the midst of mourning Skylar, Koda seemed to make it easier for them.
Koda's transport is scheduled to be on January 10, and given how friendly he was with Bergman, he should certainly be happy to see his family again.
And thanks to Koda, Bergman's had some help moving on from the husky she loved so much.