When one northwestern Indiana resident was playing with his son in their front yard, he never thought that he would go from good samaritan to victim in the blink of an eye.
Jeremy Ross was making preparations for his son's first birthday at his home in Walkerton, Indiana, two weeks ago. Ross's son, Ryker, was with him, playing in a red Radio Flyer wagon. Ross' attention was half focused on his son when he saw a car roll up.
A man in a silver van drove up Ross' driveway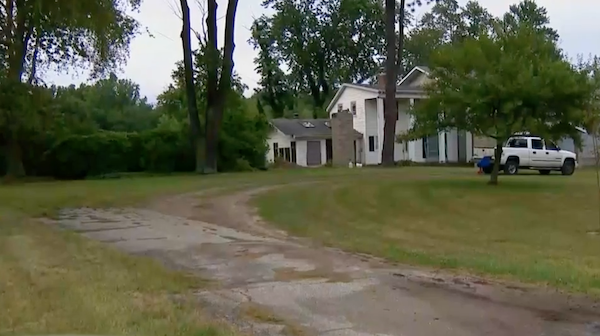 A silver van slowly rolled up the dirt driveway.
Ross stopped what he was doing. The driver, a man with a light complexion, beard stubble and a camouflage shirt, was a stranger. The van edged closer until it stopped some 100 feet from the house. The driver needed water for his overheated radiator, and asked if Ross could help him.
Ross agreed and went inside to grab some water.  
The stranger grabbed Ryker and started running for the van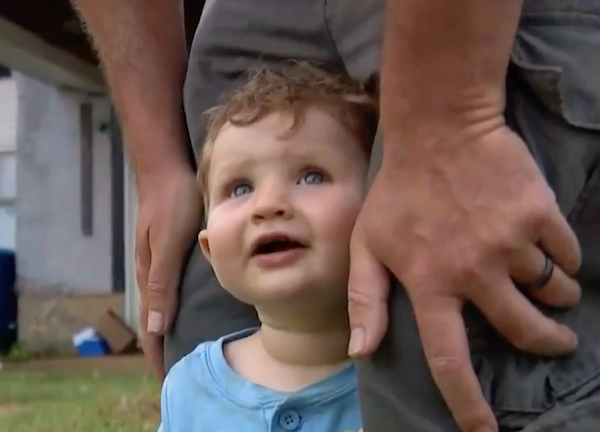 Suddenly, from the corner of his eye, Ross noticed movement. The man swiftly picked Ryker up, and started towards his van. Ross dashed after the stranger.
"He's got about 100 feet, and I'll never see my son again," Ross told CBS2 News.
As soon as he caught up with the kidnapper and swung a heavy fist towards the man's head, the stranger collapsed and Ross thinks that he went unconscious. Ryker rolled out of his arms and Ross swooped in to rescue his boy. 
Ross picked up his son, went straight into the house, and called 911.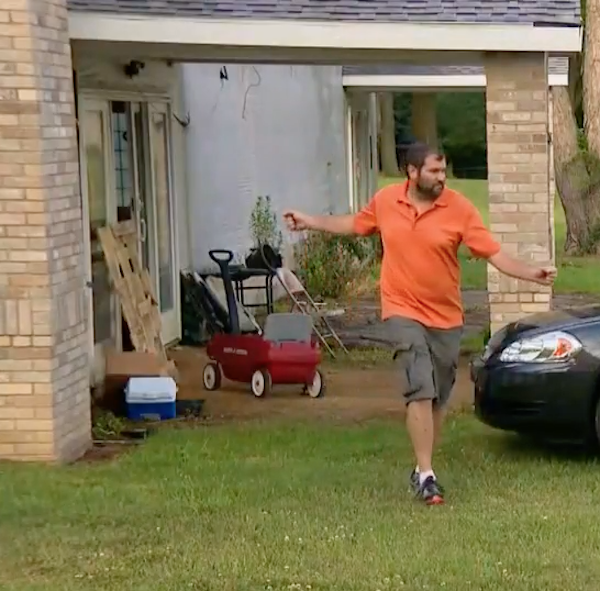 Ross tried to call 911, but he noticed the silver van was already speeding down the driveway and out of sight.
Police are scouring the countryside for the kidnapper thanks to Ross' cooperation.
"I hope they are able to stop him before he does it again," Ross told CBS 2 News.
Both are safe, but the man got away.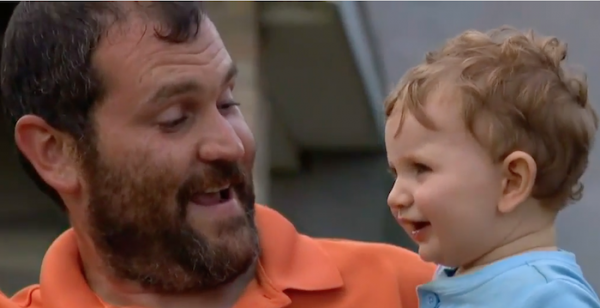 Thankfully, both father and his son were able to celebrate Ryker's first birthday, safe and happy. But, though the experience was gut-wrenching, hopefully it has not changed Ross' good samaritan spirit.
Watch the story below: