The young bride-to-be had terminal cancer, and her wedding had to be fast-tracked when doctors feared she only had hours to live. A heartbreaking but at the same time heartwarming story.
Nina Marino, 19, and Joey Williams, 21, had been childhood friends since primary school. They began dating in June 2017 just after Nina had a diagnosis of an undifferentiated pleomorphic sarcoma, a type of soft-tissue cancer.
Although she bravely battled the cancer, it was terminal, and when her condition worsened, doctors suggested they fast-track their wedding plans, as it was feared she  wouldn't last through the night.
"The doctor encouraged us that, if we wanted to be married, we should do it that day. It was a lot all at once. Nina just said, 'Okay, let's do it,'" said Joey, according to TheMirror.
WE'RE ENGAGED!!Nina and I have been through so much as friends, as BF/GF, and now we are looking forward to taking on the future together as an engaged and soon to be married couple!!

The Chronic Travelers စာစုတင်ရာတွင် အသုံးပြုမှု ၂၀၁၈၊ ဩဂုတ် ၁၃၊ တနင်္လာနေ့
Family and staff set up a ceremony from Nina's bedside in ICU at St. Joseph's Children's Hospital in Tampa.
They decorated the room with photos of the couple's journey together. Around 30 or so family and friends gathered to make it a special day for the couple.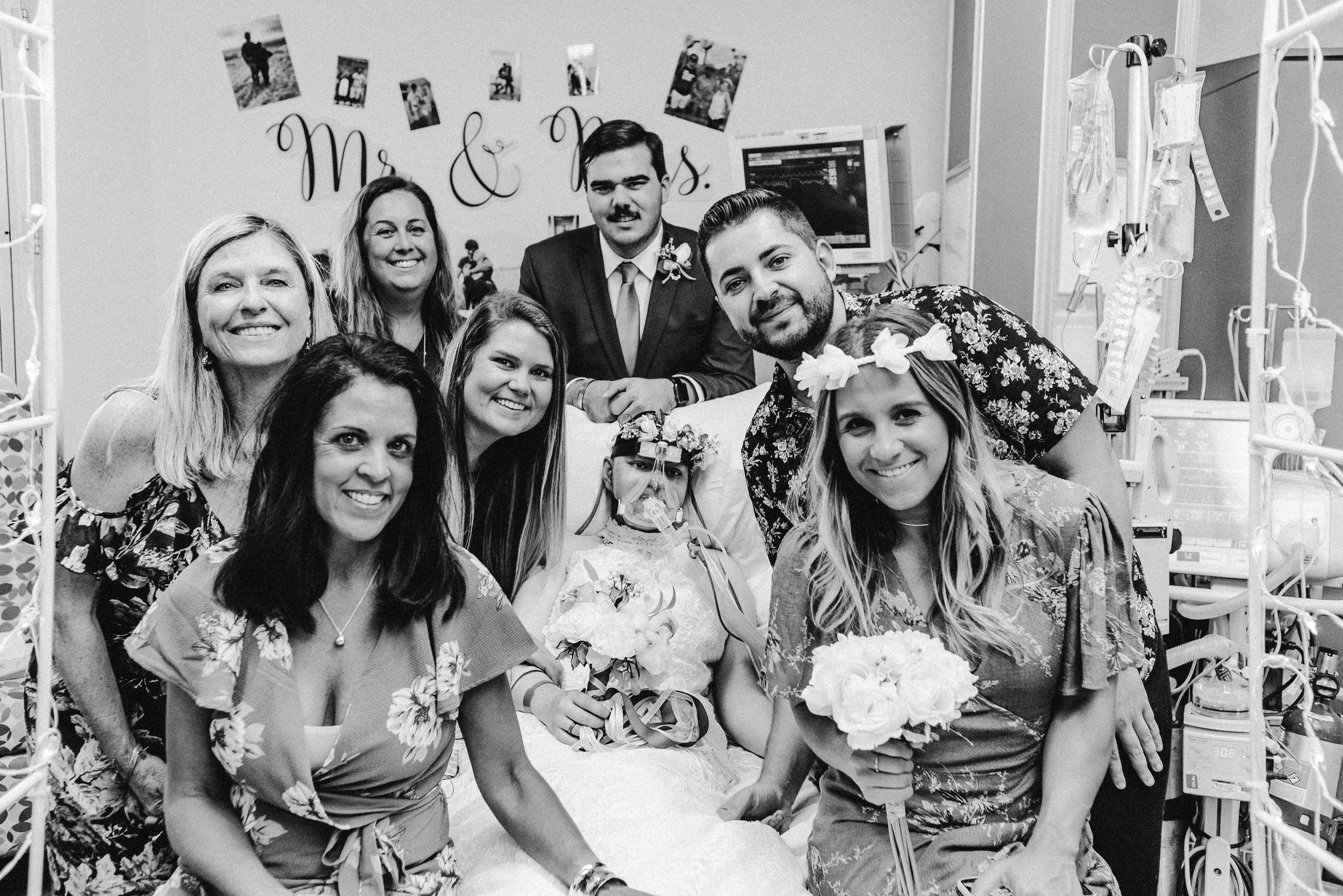 Nina did last through the night and was able to hang on for another three days. She died on Sept. 6, 2018.
Joey told People: "It wasn't the wedding of our dreams but it was the wedding that made our dreams come true."
"It was really important to her. It was one of the things that she absolutely wanted to do, one of the things I wanted to do."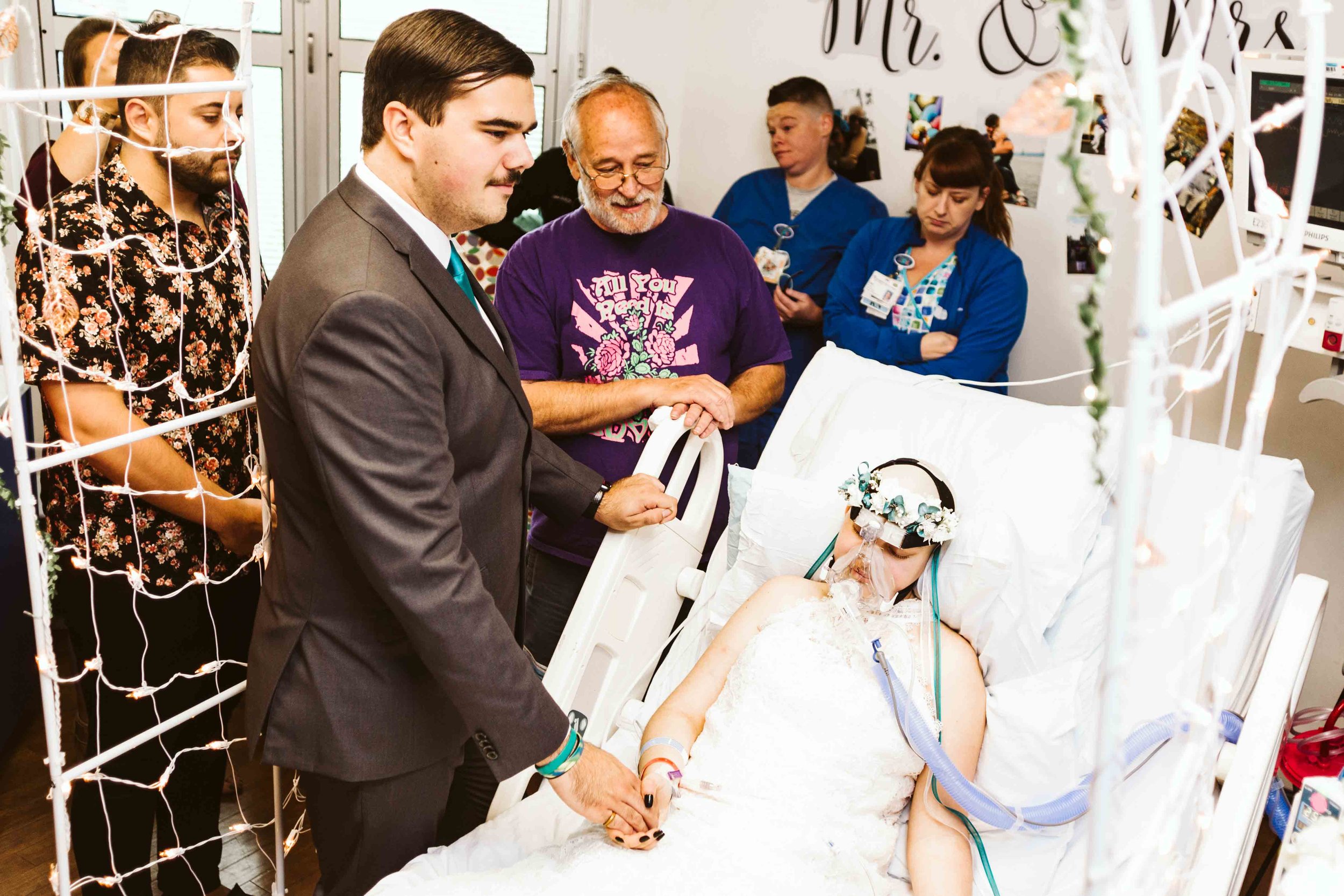 Although Nina and Joey didn't have much time to spend together as a married couple, Nina's last memories were happy ones, as her dream was to marry Joey.
Photographer Nil Patel was there to photograph the couple's precious moment.
"It was as if there wasn't even an illness present in this equation and everyone was there to celebrate another magical love story," he wrote on LoveWhatMatters.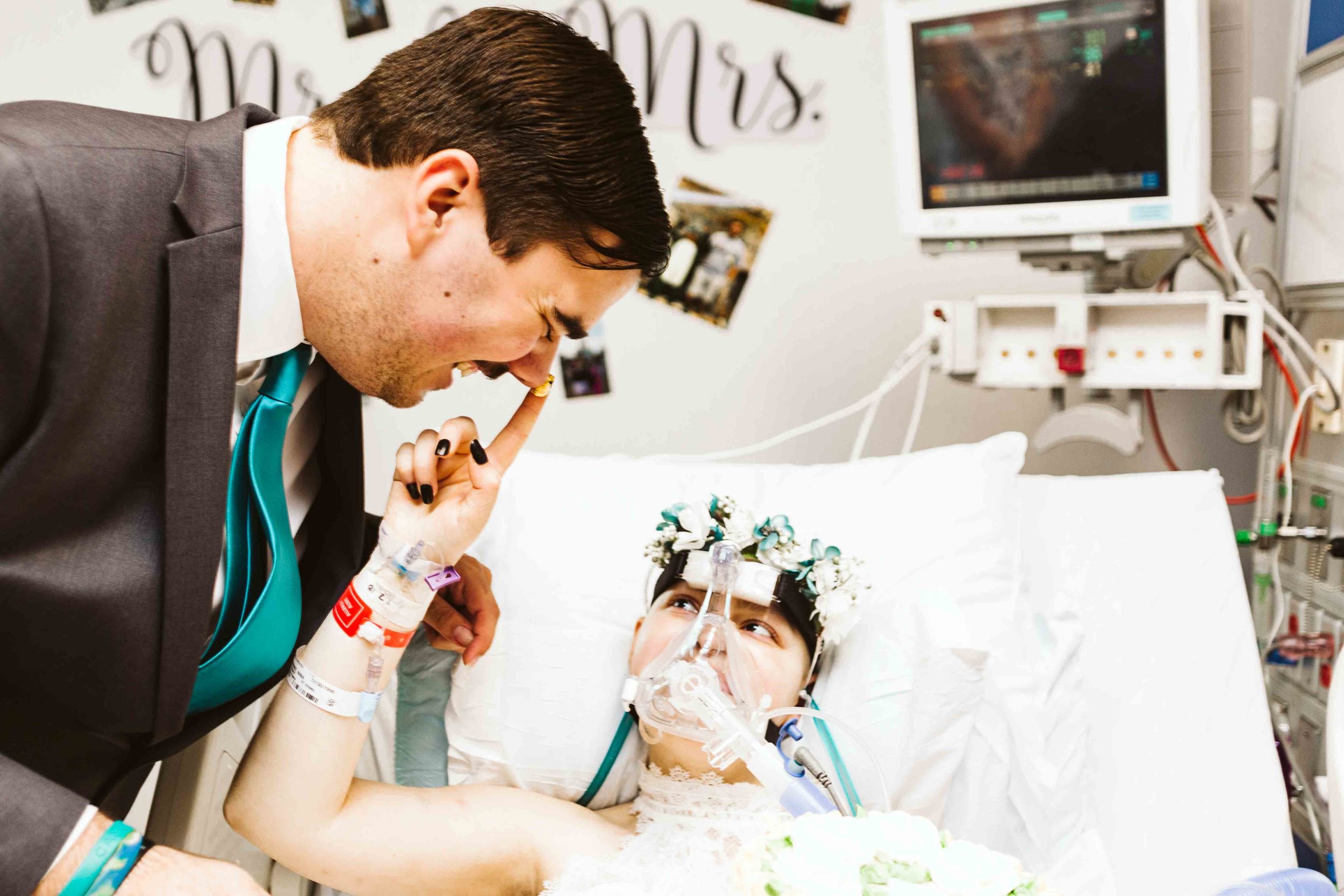 Joey wrote on Nina's Facebook page after her death: "I want you to know that I love you and I always will, that the past 450 days of dating you have been some of the best days of my life, and the 2 days 15 hours and 23 minutes I had with you here as your husband were magical.
"I will always love you, you will always be my beautiful wife, and you will always be with me. Big kiss, Big hug, Big love, I love you bub. You win.'"
It is love that matters.
Source: Patelcreative