First dates can be nerve-wracking, exciting, and even relationship-defining, and this Kansas City first date included all that and more!
Janie Hall was having lunch on a Friday afternoon at the Cheesecake Factory with a man she met online, when he suddenly fell on the floor, lifeless.
The pair had met on the popular dating site Plenty of Fish and decided to meet after hitting it off and chatting for weeks.
"We had a wonderful meal and great conversation," Hall said, according to Inside Edition. "They boxed our food and we continued to talk for 45 more minutes, chatting about family and friends."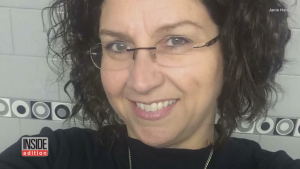 In the middle of conversation though, Hall's date, a man in his 50's who wishes to remain unnamed, suddenly began coughing and stood up to excuse himself—that's when he fell face first on the marble floor. Hall couldn't believe her eyes.
Luckily for Hall's date, she knew CPR and immediately jumped to his side.
"He`s talking and then he's on the floor, lifeless. I am still really emotional about it because you just don't imagine this happening to somebody that you're just sitting there talking with, that appears to be the perfect sign of health."
Hall, a former respiratory therapist and healthcare professor, hailed for assistance, and with the help of their server, Becca Bartholomew, was able to turn him over. "He had glazed-over eyes and blood was coming from his mouth. I checked and he had no heart rate, so I began chest compressions and CPR."
Staff called 911 while Bartholomew and Hall (both certified) performed CPR.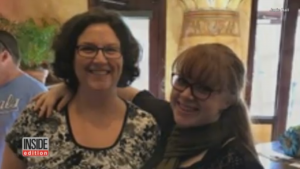 "I checked for a pulse again and he had a weak pulse," she said. Finally paramedics arrived eight minutes later and rushed him to the hospital. Hall followed the ambulance closely to the emergency room and called the hospital the next day. His daughter invited her to visit him a few days later.
"He looked amazing," Hall says. "And he remembered everything about our conversation at the restaurant. I told him, 'I never got to thank you for the meal,' and he said, 'Oh my god, you saved my life!'"
He asked her out on a second date, and Hall was thrilled. "I was extremely honored. What means the most to me is that he works on his health and wellness right now."
Hall and Bartholomew started a GoFundMe campaign to help her date cover medical expenses.
Watch the video below: