The flu has been all over the United States recently, as flu season is in full effect. If you're one of the unfortunate ones to get sick, one of the best ways to recover from it is to simply rest.
And this applied to Paul Diefenderfer. The man was struck down with the illness in late January, and was resting up in his Cave Creek, Arizona, home, passing the time by scrolling through his Facebook newsfeed.

Suddenly, he saw something that caught his eye. A woman had posted a desperate plea to Facebook.
The woman's border collie, Sophie, had fallen down a 50-foot-deep hole.
The dog had become curious about a newly drilled septic hole in her owner's backyard. After pushing the cinder block off the piece of plywood that was covering the hole, she lifted the wood to see what was underneath.
It was too late when she realized her error and took a tumble into the deep, narrow hole.
"It probably smelled good down there," Deifenderfer said regarding why Sophie was drawn to the hole. "It was moist."
Her owner had no clue how to get her out, hence the post to social media.

The flu is an illness that can suck all of the energy out of you, so Diefenderfer was more than likely exhausted when he saw the message. But this didn't stop him from reaching out.
"I sent her a message saying, 'hey, I can do this,'" he told Fox 10 News.
With having experience as mountain rescue team member decades prior, he knew he wouldn't have a problem saving Sophie, regardless of the flu.
Diefenderfer sent some people to a hardware store where they bought 50 feet of plastic pipe, which led to the building of a 50-foot noose pole.
Once they got to work, it only took about 20 minutes for Diefenderfer to get a rope around the dog's body.
Sophie was then slowly pulled up to safety, with a scratch being the only damage done.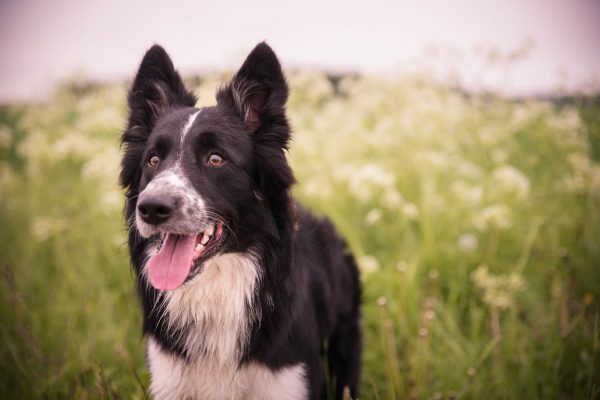 At the end of the day, Diefenderfer was just glad he was lucky enough to see the Facebook post and have the kind of skills needed to save the dog.
"I just do what I do," he said.
Having the flu means that you should do your best not to use any energy that you don't have to. It is best to stay in bed as much possible, and avoid contact with others while sick with it.
But this seemed to be a special case, and Diefenderfer felt well enough to put his skills to good use.
Because of him, Sophie is free to keep roaming her yard, but her owner took more precautions to make sure the septic hole can't be accessed so easily again—there are six cinder blocks on the board.