When Rodney Pearson and his wife, Doris, opened their mail one cold December day, they weren't sure who had sent them a piece of registered mail. They opened it and discovered it was from the city they lived in, Winnipeg, and it demanded they paint the exterior of their house within six months or they could face serious consequences.
According to the letter, the Pearsons were in violation of a neighborhood livability bylaw, which stated that only one quarter of the exterior paint could be peeling off.
If the elderly couple didn't paint their home, they faced a $1,000 fine, six months of imprisonment or both.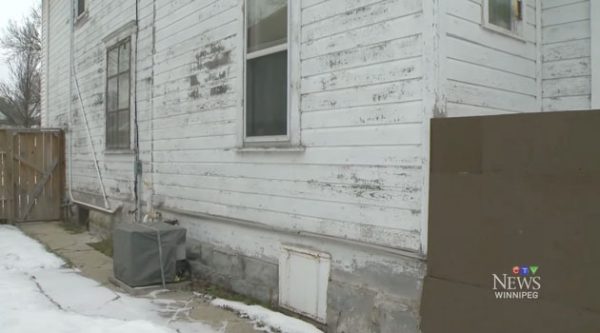 Rodney admitted to CTV that the exterior of his house needed to be painted, but the 76-year-old didn't think he'd be able to get it done in the six-month period. The couple received the letter in December.
"It might be winter yet in May," he told CTV. "It'll be too cold to paint probably."
Rodney was concerned it'd be too cold for him to paint his house.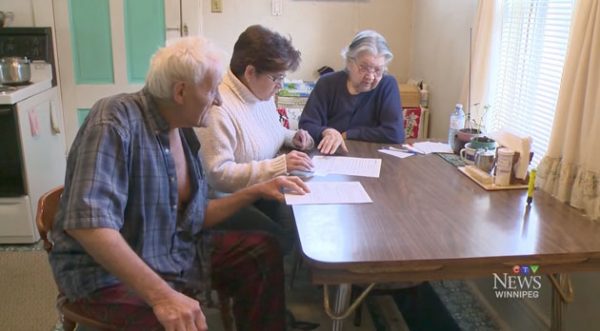 But that was about as much worrying as the Pearsons had to do.
Shortly after their segment aired on CTV, the news station was contacted by numerous people asking how they could help the elderly couple, and on social media the response was even greater.
Several different local painting companies visited the Pearsons to asses the situation and many offered their services.
The elderly couple and their daughter were overwhelmed by the outpouring of love from people they didn't know.
Over 100 people volunteered their time and services.
Finally, six months after the couple received the threatening, but standard letter sent out to residents in violation of Winnipeg's neighborhood livability bylaw, their house was painted—for free—by an extremely generous local painting business.
"Thanks a million," Rodney said.