No matter your age, life can throw some pretty embarrassing moments at you.
For 6-year-old Valerie, that moment came in the form of "an accident" while at school and she, understandably, wanted to go home. Luckily, her father, who came to pick her up, had the perfect remedy for the humiliating situation.
Valerie had a little mishap at school.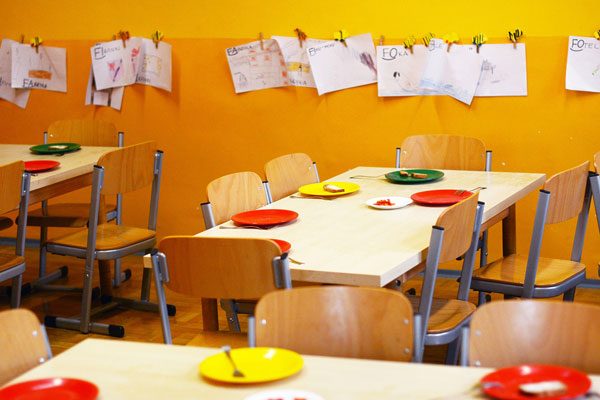 In April 2017, Valerie's mother, Connie Sowards, alerted her husband Ben that their daughter had an accident and was crying at school.
"Honestly, I knew she was mortified, but I thought if I could make her laugh everything would be fine," the father from Utah told the Huffington Post.
Ben went to pick his daughter up, but not before making an adjustment to his clothes.
Prior to leaving home, Ben splashed a little water on the front of his pants.
When he arrived at Valerie's school he found her sitting in the principal's office. He asked her to borrow her backpack and at first she was confused, but when she saw his wet pants she knew there was nothing to worry about.
"She looked at me with just the biggest incredulity," he told BuzzFeed News.
After realizing everything was OK, the two left school.
"She was totally exasperated. But, once she saw my pants, I got that look from her where I knew everything was OK. All dads know what look I'm talking about," Ben explained to the Huffington Post. "And we just strolled out of the school like nothing was happening."
Valerie's older sister snapped a few photos of the matching duo when they got home.
My little sis had an accident today at kindergarten & this is how my dad left to pick her up so she wouldn't feel so sad/embarrassed 😂😂❤️ pic.twitter.com/veHMFO4QHr

— lucinda (@lucindasowards) April 14, 2017
When they returned home, Ben's 17-year-old daughter, Lucinda, took a few photos of her younger sister and father and shared them on Twitter.
The photos quickly went viral. Many commended Ben, while others couldn't help but remember a scene from Billy Madison.
THIS IS WHAT PARENTING REALLY LOOKS LIKE

— P Denise La Costa (@LRHLLC) April 17, 2017
Your dad is so amazingly extra I love it

— Alisia🌠 (@youtubeislife79) April 27, 2017
Not surprisingly, this isn't the first time Ben has made sure his children haven't felt alone in times when it can feel like everyone is staring.
Lucina shared with BuzzFeed News that several years earlier she had fallen while ice skating which resulted in a black eye.
"He FaceTimed me, he had vividly painted a black eye that matched mine," she remembered.
Can you say parent goals?