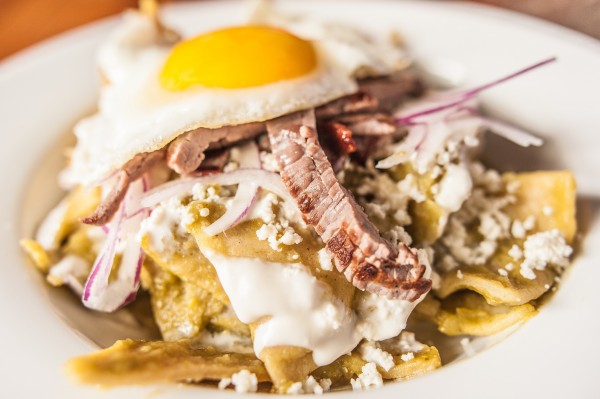 New Bottomless Food (and Drink!) Brunch at Hecho en Dumbo
Craving Mexican food way before dinnertime? Look no further than Hecho en Dumbo. This contemporary Mexico City inspired restaurant now offers unlimited small plates for brunch every weekend for $20. The bottomless brunch menu from Chef Danny Mena is based on his signature "antojitos" (little whims) approach, serving up Mexican hangover cures like Chilaquiles Rojos con Cecina, featuring saltcured steak and queso fresco; Huevos Motuleños served on corn tortillas with ranchera salsa; Torrejas—cinnamon-vanilla French toast smothered in maple syrup—and many more! For an additional $20, you can get unlimited cocktails too.
Every Saturday and Sunday. 11.30 a.m.–4 p.m. 354 Bowery.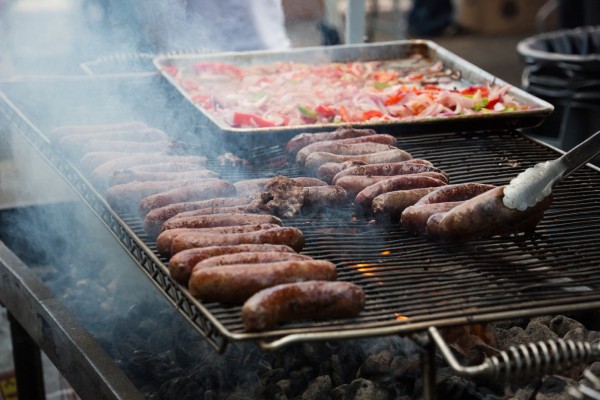 Cook Out NYC: Ciderfeast
Enjoy autumn favorites on a warm summer evening at Ciderfeast, featuring the best regional, national, and international ciders from over a dozen cider makers. More than 30 varieties, including Austin Eastciders, Descendant Cider, and Shacksbury, will be poured and perfectly paired with outdoor grillables and live folk music on the waterfront. With over a dozen food options, including unlimited hot dog samples from award-winning Starwurst Bratwurst, sliders grilled up by pitmaster Sam Barbieri, and many more, you won't be leaving hungry.
Saturday, Aug. 8, 5 p.m.–9 p.m. East River Park. Tickets: $60.
Summer Series: Gelato Class
Learn the art of gelato making—and tasting!—at L'Albero dei Gelati. Husband and wife team Alessandro and Monia will teach you the differences between ice cream, gelato, and sorbet, while sharing some of their favorite recipes and offering tastings of both savory and sweet concoctions. First opened in Italy in 1985, with its Brooklyn outpost launched in 2013, L'Albero dei Gelati uses organic ingredients from small producers, herbs from the backyard, and seasonal produce to make their all-natural (and additive-free) gelato.
Wednesday, Aug. 12, 7 p.m.–9 p.m. L'Albero dei Gelati, 341 Fifth Ave. (between Fourth & Fifth streets), Park Slope. Tickets: $25.
Sustainable Lobster Workshop
Join Luke's Lobster co-founder Ben Conniff for an evening all about Maine lobster and learn about learn the state's exemplary sustainable practices benefitting the local community. As the sun goes down over the Manhattan skyline, you'll get to cook and crack open your own lobster while sipping crisp white wine. The new Luke's cookbook "Real Maine Food" will be available to all guests at a discount.
Wednesday, Aug. 12, 7 p.m.–9 p.m. Brooklyn Navy Yard Farm, Flushing Avenue & Clinton Avenue, Tickets: $65.
BrownPaperTickets.com/Event/1667904