Struggling to learn can have a profound effect on a young man's life outlook. With a little luck he found the encouragement he needed, and is now a promising scholar.
Lemuel Burgos grew up in the south Bronx in New York, and as a kid going to junior high school he didn't take his schoolwork seriously.
All around him in his neighborhood, poverty and violence were the norm.
"I grew up listening to the sound of police cars speeding down the road at night," Burgos told The Epoch Times. "It wasn't uncommon to see fights break out around the block. It wasn't uncommon to hear about shootings that happened the block over."
There were even times where he would see people shooting at each other outside his window. In fact, his friend's sibling was shot in the park right across the street from his home.
"You learn how to be a kid while working around that," Burgos explained.
The school Burgos went to wasn't performing well either.
Up until high school, Burgos didn't have to work hard to pass in school.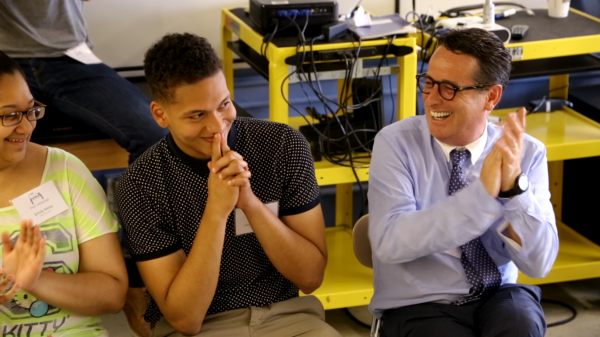 "I was frankly a lazy kid," he recalled.
He was extremely disorganized, and didn't study at all. He would come into school and do his homework in the morning or during class.
"I got away with a lot of it," Burgos said.
Part of the reason Burgos was able to get by was the the school system's focus on standardized testing. There was no focus on getting students to develop intellectually.
The expectation was simply regurgitating answers.
But when Burgos started high school, he would no longer be able to skate by.
"I didn't realize how bad of an idea not having a work ethic was because nobody had actually ever told me that I needed one," Burgos recalled.
He was just as bright as the other students around him, but he didn't have any of the drive they did.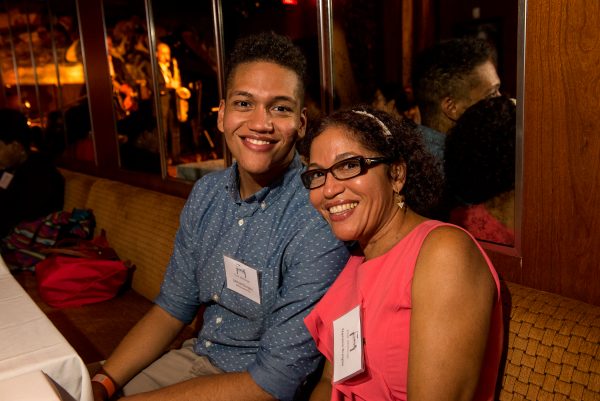 He also had a two-hour commute on two trains and a bus to get to school in Manhattan, which didn't help his motivation.
Burgos would have daily arguments with his mother and father about school.
Furthermore, there were many teachers at his high school with tenure—and a few of them took advantage of the fact they couldn't be fired to make life difficult for the students.
"There was an English teacher there who literally struck fear into my heart," Burgos recalled. "I'd have times where I'd have to literally shut down in class, and just stare down the clock."
Burgos struggled to keep up with work, and was barely passing his classes.
By the end of the year he was failing geometry. However, he was able to pass the Regents exam, a statewide standardized test, and the teacher gave him a passing grade.
"I was probably more angry and frustrated than anything else because I started to lash out," he remembered.
Burgos was planning on switching schools, and going back to the Bronx.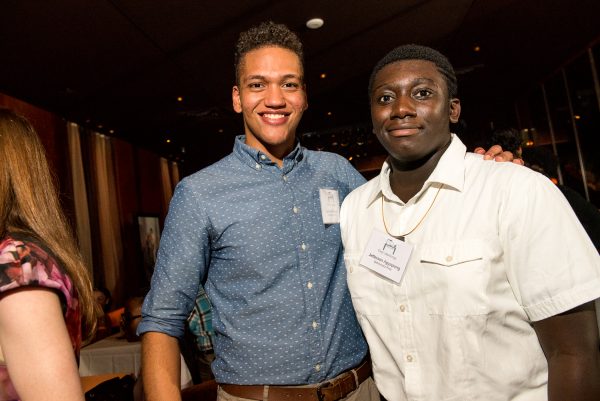 However, by lottery, his name was selected for a school called Democracy Prep. In contrast to the public schools he had attended, Democracy Prep was a high-performing public charter school.
Burgos started at Democracy Prep prepared to fail again.
"Because of my experience at my last school, I came into it not really expecting much," Burgos recalled. "I didn't know what to expect, and I didn't want to expect too much."
But, then something strange happened.
He started having conversations with teachers and students who were enthusiastic about him and his success; he began to feel more comfortable.
"They were passionate, I think, was the biggest thing," Burgos recalled of his teachers.
After a little while, his feelings shifted from loathing school to enjoying it.
His junior year of high school things began to change even more rapidly.
An organization called First Workings came to his school to give a presentation. First Workings helps low-income, underserved youth develop intellectually, and also helps them get internships.
After the presentation, Burgos went up and introduced himself to Kevin Davis and Chloe Mullarkey, who had given the presentation.
"You could tell immediately there was something special about Lemuel," Mullarkey recalled.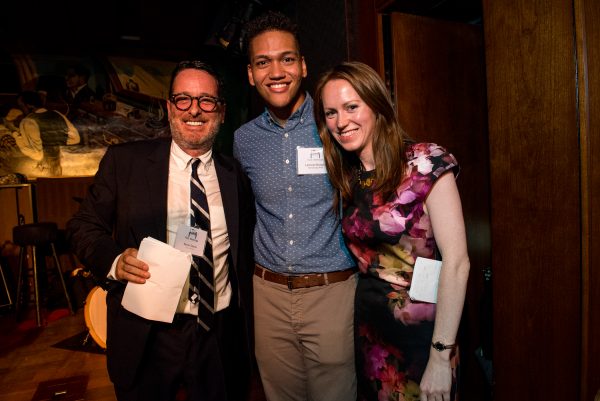 He helped them pack up, and made sure they knew his name because he had an ardent desire to be in their program.
About a month later during an interview for the program, Davis remembered Burgos from the presentation, and they talked about Burgos' interest in finance.
Davis was able to help Burgos land an internship at an energy brokerage. He even took Burgos out to buy a couple of suits.
"It was my first time in an office setting," Burgos recalled.
He did so well that the brokerage extended his internship for the rest of the summer.
Since then, Burgos has come a long way. He's about to go into his junior year at Brown University, and is currently studying biomedical engineering. He'll graduate in 2020.
Having been lucky once in getting a place at Democracy Prep, he's not taking any chances for the future.
A quote from the ancient Roman philosopher Lucius Annaeus Seneca has become his mantra:
"Luck is what happens when preparation meets opportunity."
"Because the class of 2020 does not just dream, we dream big" – Lemuel Burgos at @DemocracyPrep graduation pic.twitter.com/Sg3U59E6Fl

— Code/Interactive (@weareci) June 23, 2016