On December 6 last year, 16-year-old Dylan Miller of Buckeye, Arizona, was involved in a terrible car accident. As he left his high school, he rolled his SUV, the car landing on his head. His odds of survival didn't look good, but what happened next could be called miraculous.
The accident left the high school football player with a crushed skull and in a coma.
The car crash left Dylan's loved ones and medical experts with little faith in his survival.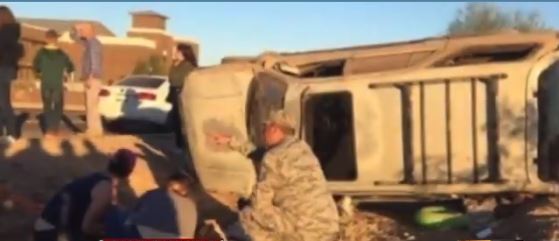 Deron Miller, his father, told ABC 15 News that the doctors told his family to prepare for their son to die.
"To get to a hospital and have a doctor tell you to say goodbye to him because he's probably not going to survive, I mean, that's a parent's nightmare," Deron said.
Dylan remained in a coma for days, and the doctors performed an emergency surgery to remove a piece of Dylan's skull to allow his brain to swell.
It was a life or death moment. He wasn't expected to survive the surgery.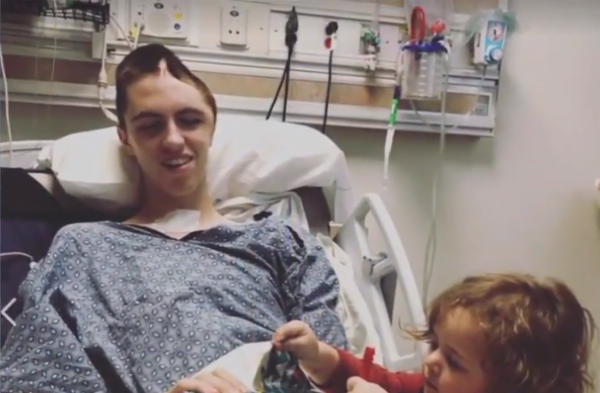 "I can't explain it, it was the deepest, darkest time of my life," Deron told ABC 15 News in the days after the crash. "It was terrible."
His parents said goodbye to their son, just in case he didn't wake up from the surgery.
"We would have been okay if he could at least just open his eyes and communicate, even if he didn't have a voice," Natalie Miller, his mother, told ABC 15 News.
But to everyone's surprise, Dylan exceeded all expectations and survived his injuries.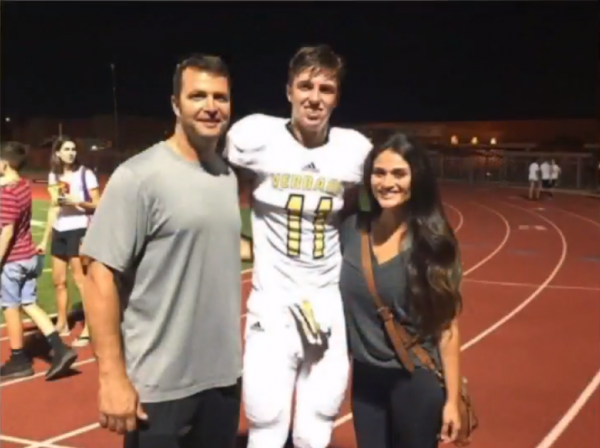 More than a week after the accident, Dylan woke up from his coma.
While his vocal chords were still very weak, he was able to mouth the words "I love you," his mom told ABC 15 News.
Even more amazingly, he was soon back to being to being Dylan Miller!
"It's like he just flipped the switch and he is back to being Dylan again," Deron said.
He went from being in a coma to being alert and comprehending his surroundings. The football player, who doctors were telling his family just a few weeks ago would not make it, is now making great progress through his rehab.
Natalie believes the reason for Dylan's recovery is the love and support he has received from the community.
Hundreds of his fellow high school students prayed together at school. The football coach organized a college scholarship fundraiser. Many more people sent messages of support on Facebook, as well as cards and letters, and financial donations.
"So many people's prayers together, I think, have helped Dylan's miracle," Natalie said.
Though he won't be able to play football again, and still has a long way to go with his recovery, his future is looking promising.
"Thank you for your support," Dylan said via ABC 15 News.