By all accounts, Dean Otto is always up for a challenge. His friends and family describe him as incredibly determined and persistent—especially when it comes to athletics.
"He is so committed to exercising, and he's always trying to find some new way to exercise or get more fit," his daughter Grace said in an interview.

So it makes sense that Dean was an avid cyclist—despite the objections of his wife, Beth, who knew Charlotte, South Carolina wasn't a very bike-friendly city.
"It always made me uncomfortable," she said.
Dean compromised by always making sure to wear plenty of safety equipment, along with all the required lights and reflectors.
So as Dean took off on a bike ride one early morning last September, he thought he was as safe as possible. But when he saw three cars zoom past him going very fast, he got a bad feeling.
A moment later, he heard squealing brakes and felt the impact of an F-150 truck.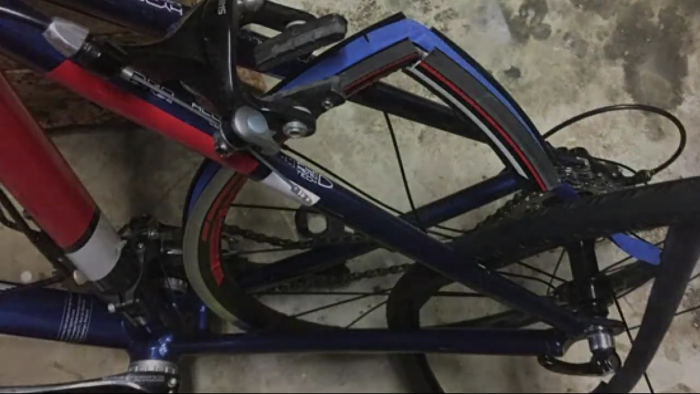 He was thrown off the bike and crashed hard on the ground, losing consciousness.
Behind the wheel was Will Huffman. He had been driving with his friend to a football game and recalled that he had been unable to see Dean until it was too late.
"It was really, really dark," Huffman told WFMY. "The windshield was hard to see out of, lots of condensation. It wasn't until we got 15 feet from Dean when we could actually see him."
Dean woke up to see Huffman and his friend standing over him. But when they tried to help him up, he warned them to leave him where he was.
Dean couldn't move his legs, and he thought he might be paralyzed.
Dean was rushed to the hospital. He had broken his pelvis, tailbone and ribs, and dislocated his back. But the biggest concern was damage to his spinal cord.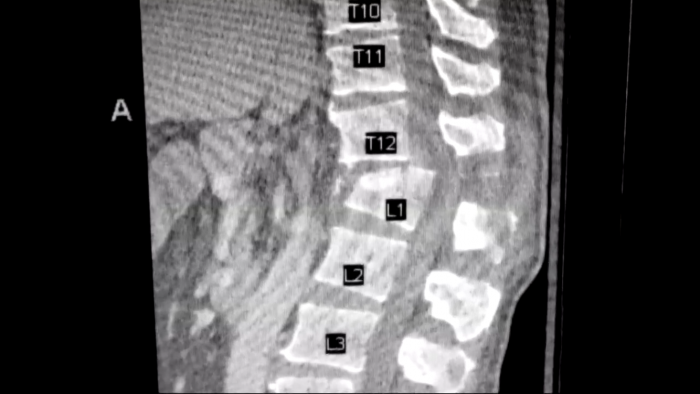 Dr. Matt McGirt knew they had to act fast.
"His spinal cord was salvageable," he told the New York Post. "I knew he had a shot in the dark — a slim shot — so we took him straight to the operating room."
The surgery was successful, and when Dean awoke he was able to wiggle his toes.
But his doctor cautioned that it was only a two percent chance he'd ever walk again.
"I told them maybe he'd be in a wheelchair, but with God's grace he may not," he told the Post.
Meanwhile, Huffman was wracked with guilt over the accident and was determined to find Dean to make amends. He and his wife were able to track him down on Facebook. They then got in contact with Beth, asking if Huffman could visit the hospital. To their relief, she happily agreed, and Huffman visited the hospital with his passenger.
No one would've blamed Dean for not wanting to see the man who put him there, or for blaming him for not seeing him on the road, or lashing out angrily.
But face-to-face with the man, he immediately offered a few simple words:
"Hey, I'm Dean, what are your names?"
"He said, 'How are you guys doing this morning?'" Huffman recalled to the Post.
Huffman was shocked by his victim's kind attitude. But Dean had already decided there was no point in holding a grudge and forgave the man.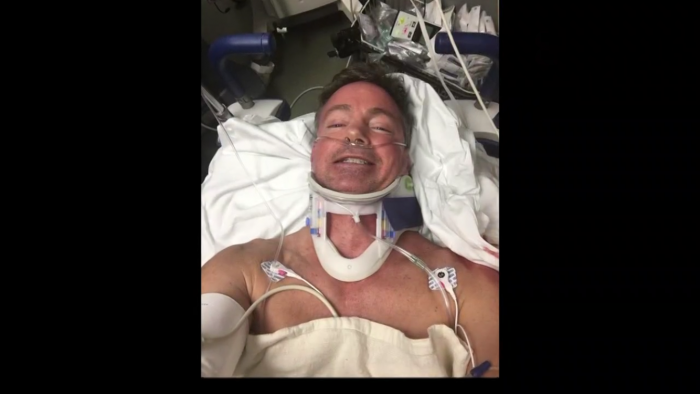 "I knew if I didn't, the resentment would eat me alive," he told the Post.
Dean was now committed to moving forward and making a full recovery—and he wanted the same for Huffman.
In fact, Dean didn't just want to walk again—he was going to run.
"One of the things he said to me right off the bat was I'm gonna run again, and I'm gonna be fine and you have to do the same thing," Huffman told WFMY.
Huffman was moved to tears with relief.
Dean went on to make a remarkably fast recovery.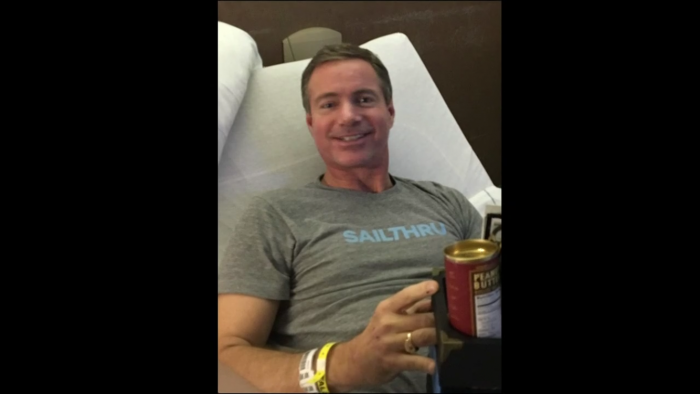 Only three days after his surgery, and despite the overwhelming odds, Dean took his first steps with a walker.
Although he admits they were the "hardest two steps" he'd ever taken, it was still an incredible sign of recovery.
And only a month later, the man who was given a two percent chance of walking again was already doing a 5K. He hasn't stopped since.
At one race in March, he was joined by Huffman.
Huffman has kept in touch with Dean in the months after the accident. He says Dean and his family contact him to check how he is doing, in what he described to Runner's World as an emotional "parallel recovery" to Dean's.
And in a beautiful image of forgiveness, Huffman agreed to join in on the 5K, and the two ran side by side.
(And, according to WFMY, Dean won.)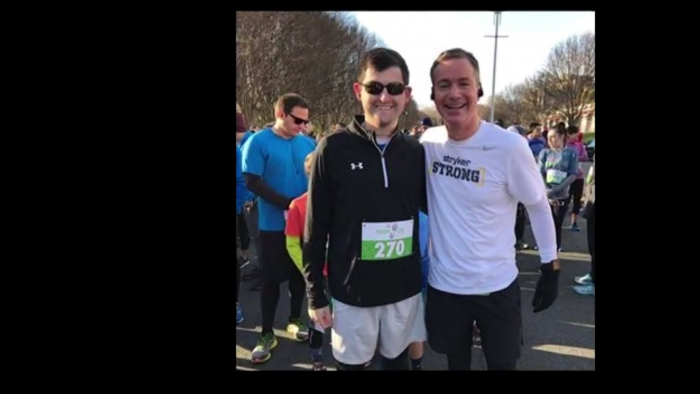 Next month, exactly a year after the accident, Dean will run in his first half-marathon. And not only will Huffman also run again, they'll be joined by Dr. McGirt, who made a promise to run with him if he recovered.
"I've never had a patient who most likely will never walk again tell me, 'Not only am I going to beat this, but I'm going to run,'" McGirt told Runners World.
"He has an amazing attitude."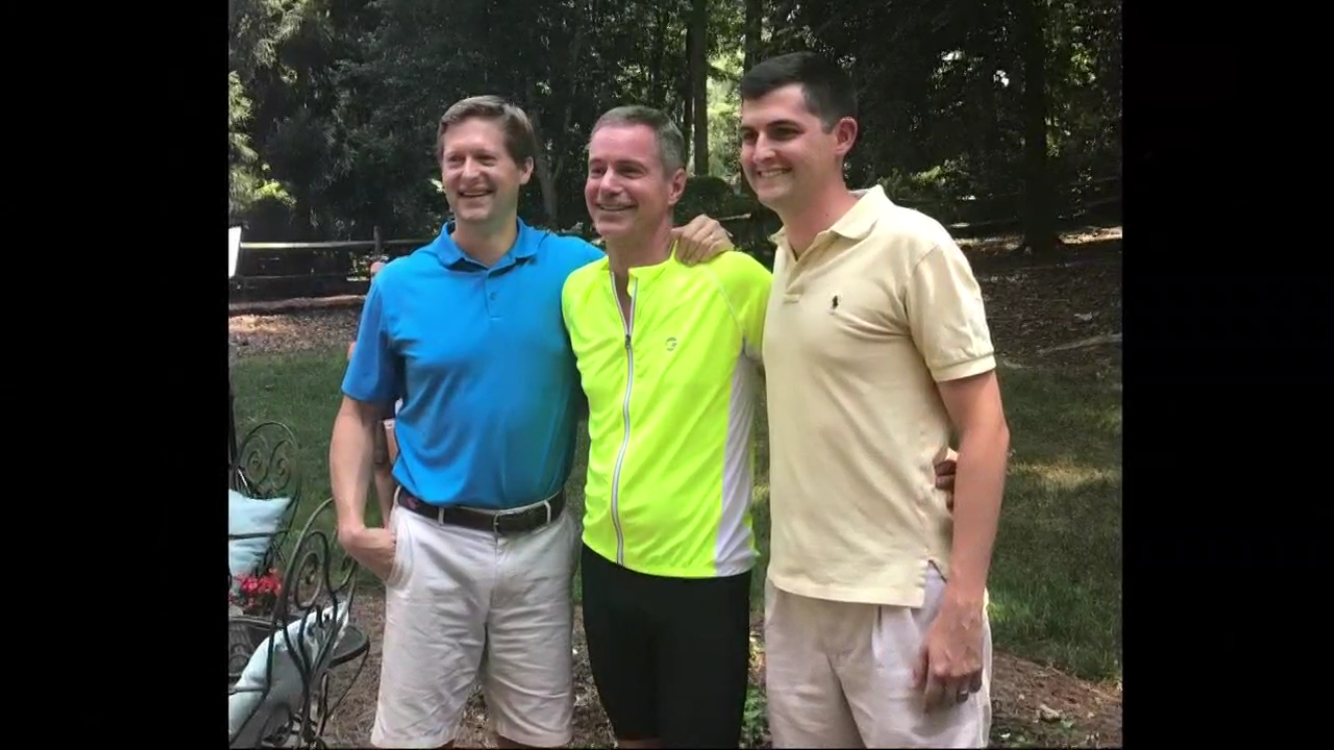 Watch the video below: