When Emma Weaver saw two uniformed officers at her door early one morning, she knew immediately the news wouldn't be good.
Her husband, Lt. Todd Weaver, had been overseas in Afghanistan, and this sight was every military wife's biggest fear.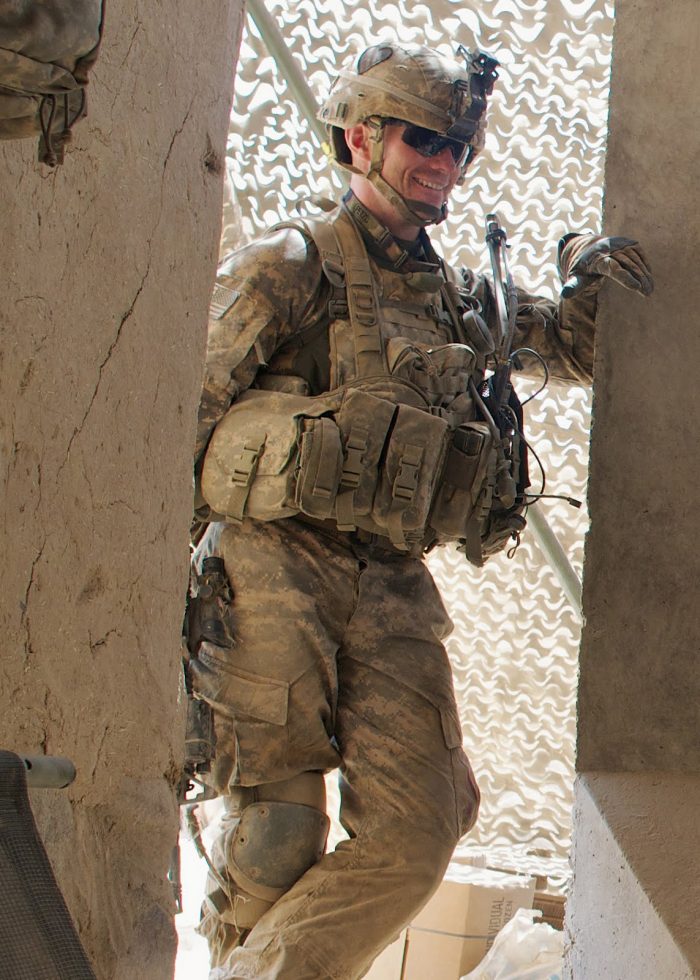 It was September 9th, 2010. She had already been awakened early by her infant daughter, Kiley. When she summoned the strength to let the officers in, they confirmed the news she was dreading.
Todd had been killed by an improvised explosive device on a mission that very morning.
"My world was instantly destroyed," she recollected in a blog post.
The next few weeks were difficult for Emma. Todd's body was returned home, and he was buried in Arlington National Cemetary. He was awarded the Bronze Star and Purple Heart, as well as many local honors.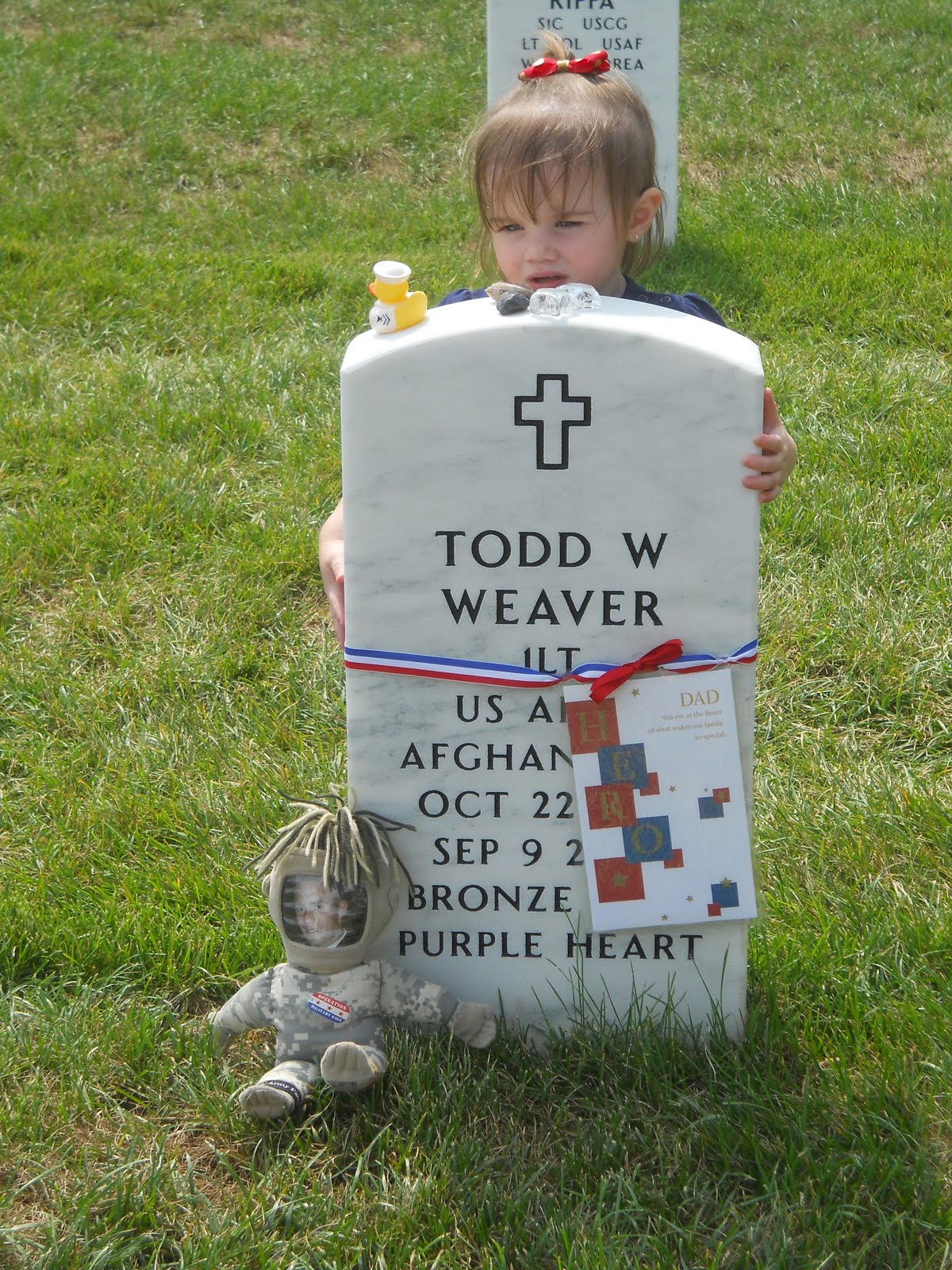 The recognition and support brought some comfort to Emma—but she was still facing the grim reality that she would never see her husband again. And worse, her young daughter would never even know him.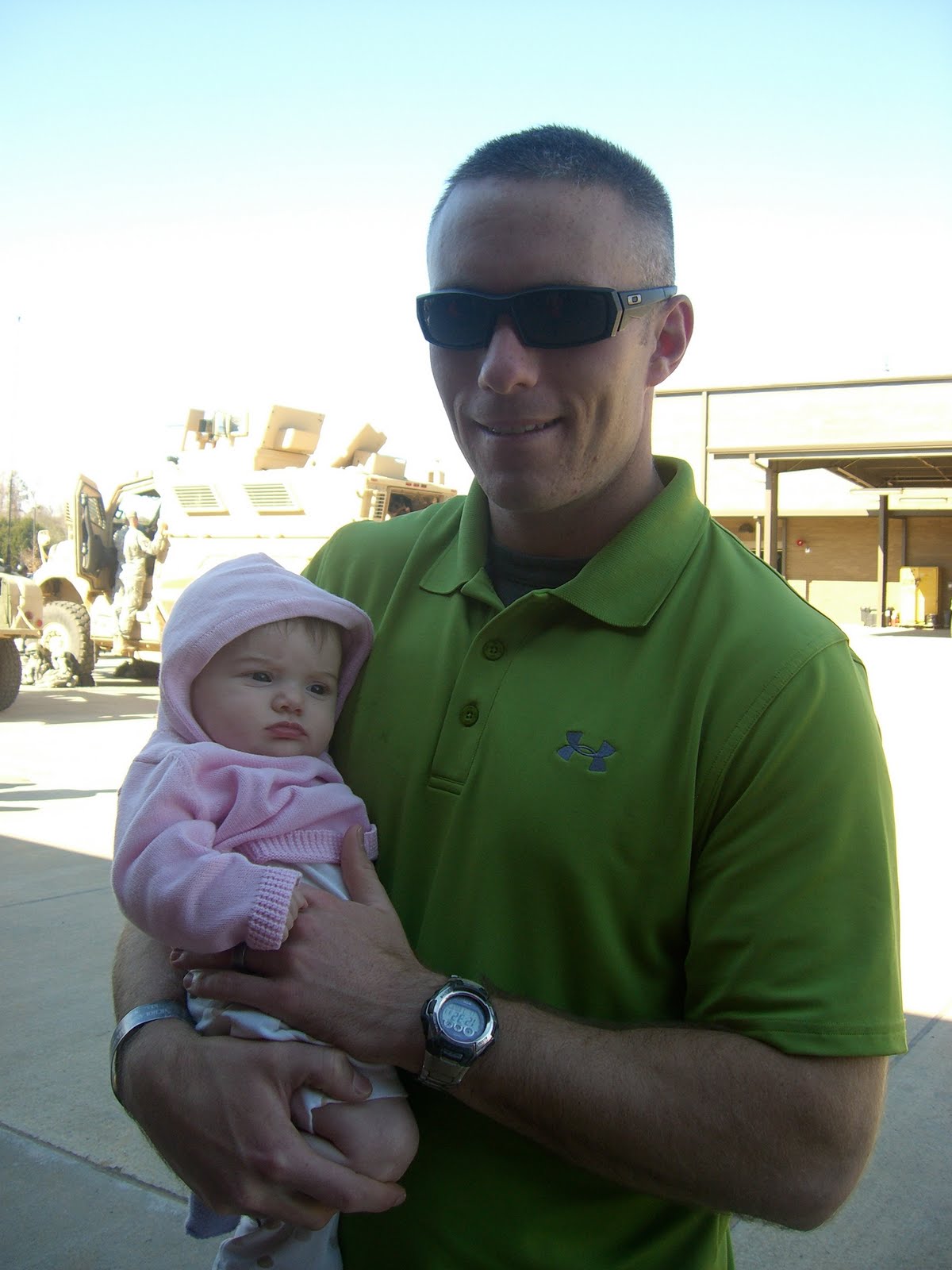 But things changed a couple days after the burial, when she received a beautiful, unexpected message from her husband.
Emma was shipped Todd's laptop that he had used in Afghanistan.
"When I opened it I was overwhelmed with emotions as I stared at the desktop," she wrote.
On the desktop were two files—one labeled "Dear Emma," and the other labeled "Dear Kiley."
It turns out Todd, in the midst of war, had prepared for the possibility of his death, and he wanted to be sure to leave some final parting words for his wife and new daughter.
"Dear Emma," begins the letter to his wife. "Well if you are reading this, I guess I did not make it home and therefore, I was not able to remind you again of how much I love you."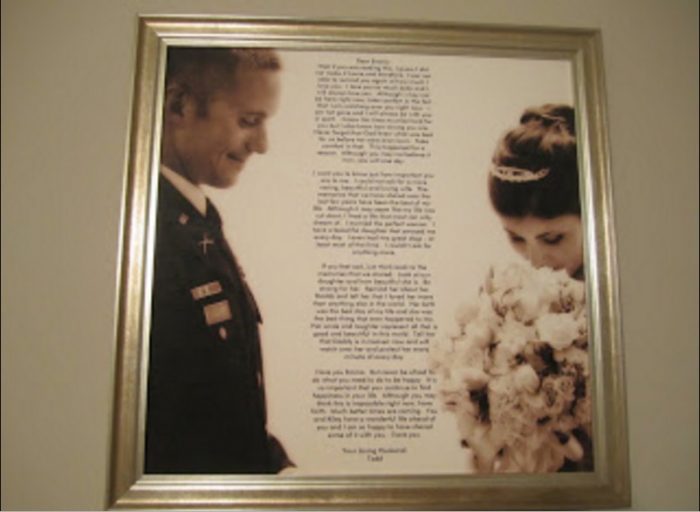 Todd insists he loved every part of his life—especially Emma—and tells her not to feel too sad about it being over so soon.
"Although it may seem like my life was cut short, I lived a life that most can only dream of. I married the perfect woman."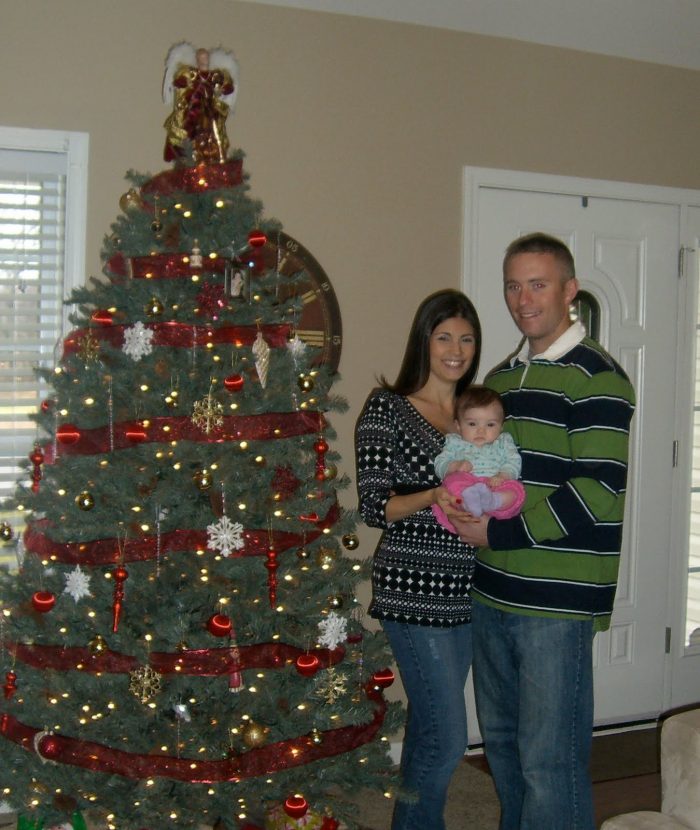 Todd reminds her to always look back on the happy memories they shared together. But more importantly, he ends his letter by saying she needs to move forward and look towards the life she still has ahead of her.
But never be afraid to do what you need to do to be happy. It is so important that you continue to find happiness in your life. Although you may think this is impossible right now, have faith. Much better times are coming. You and Kiley have a wonderful life ahead of you and I am so happy to have shared some of it with you. I love you.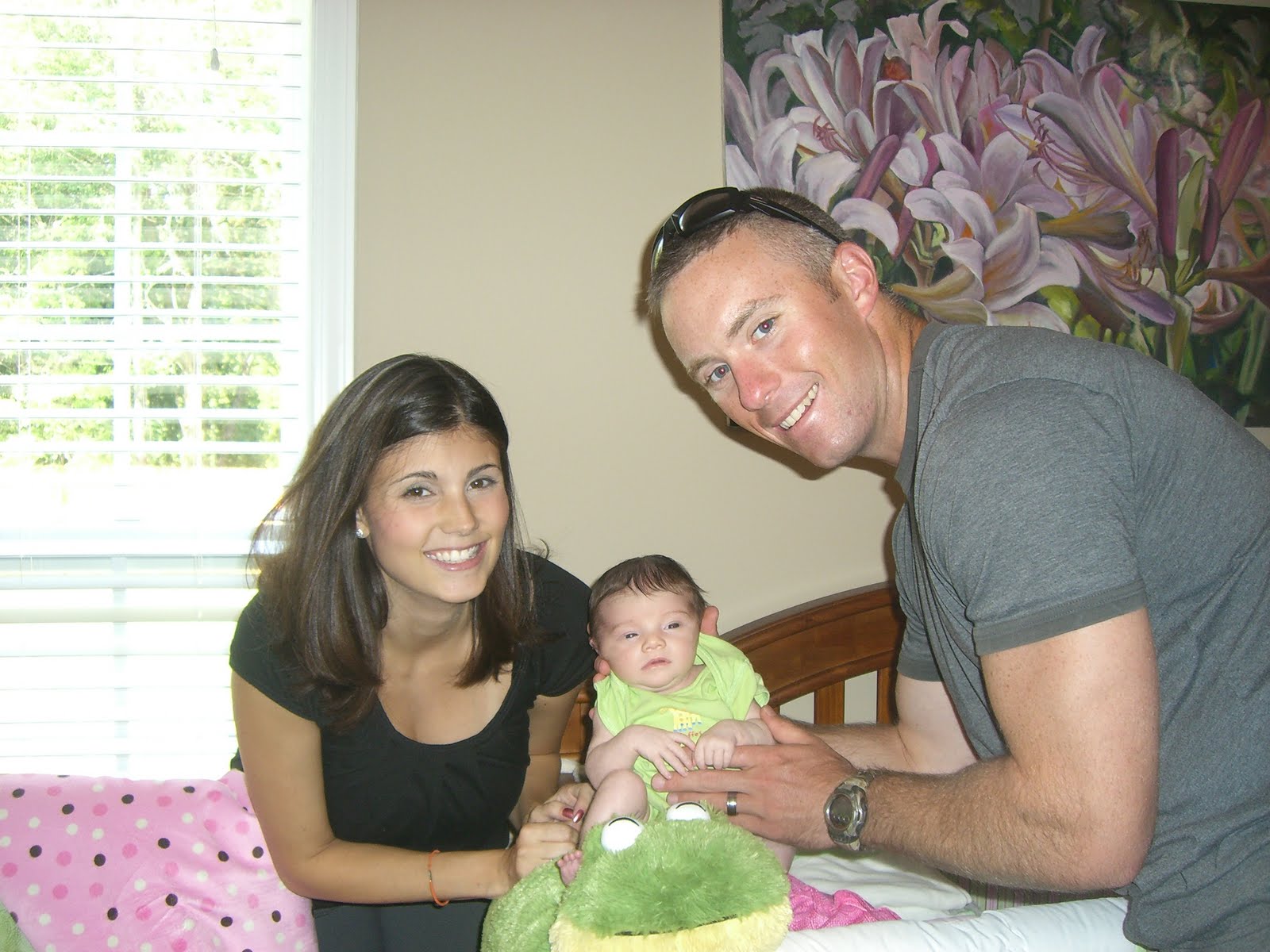 It was heartbreaking, but not as much as the letter to his daughter—who he never really got to know, but still loved.
"Dear Kiley, My Sweetie," he begins, "Although you may not remember me, I want you to know how very much your Daddy loves you."
"I left for Afghanistan when you were 9 months old. Leaving you was the hardest thing I've ever had to do."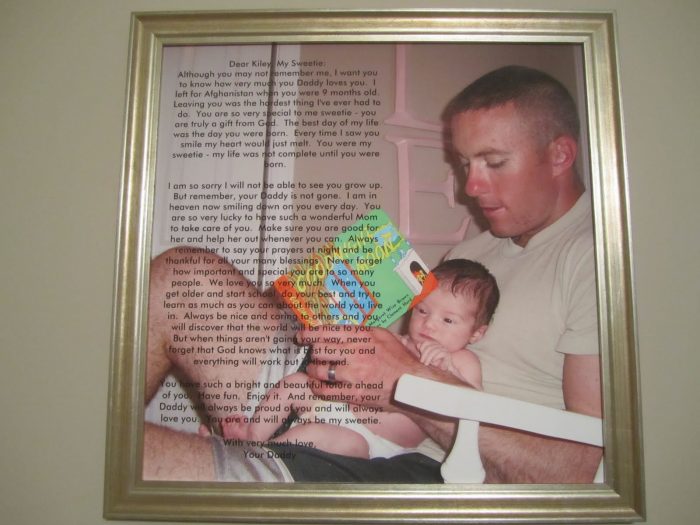 "I am so sorry I will not be able to see you grow up. But remember, your Daddy is not gone. I am in heaven now smiling down on you every day."
As in the other letter, Todd concludes by emphasizing that the best was yet to come:
You have such a bright and beautiful future ahead of you. Have fun. Enjoy it. And remember, your Daddy will always be proud of you and will always love you. You are and will always be my sweetie.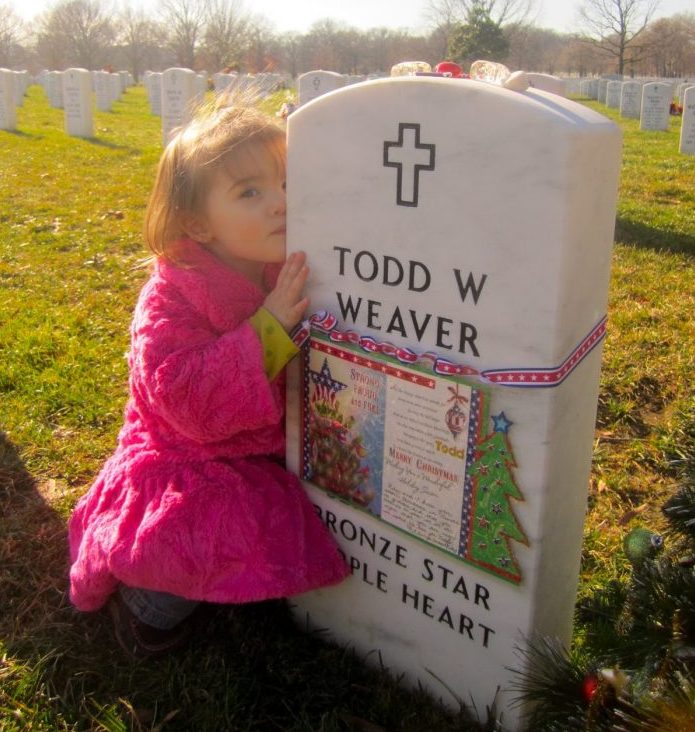 Emma was overwhelmed with emotion by the letters. Although they were upsetting, they did help bring a sense of closure to the grieving widow.
"While they were so hard to read because it just reiterated that he wasn't coming home—I was brought so much peace hearing his voice through those letters," she wrote.
"I couldn't imagine being at war and seeing what he did everyday and then having the courage to write goodbye letters to the ones you love. He was so strong."
She debated whether or not to make the personal letters public, but eventually decided to, hoping the words will inspire other people as well.
But they'll always mean the most to Emma and Kiley, who will forever have these loving words to look back on as they try to move forward.