There are times in every person's life when it feels like the weight of the world is crushing us. For most of us, these are relatively isolated moments that pass with time. But for those individuals who suffer from serious mental health issues such as depression, even getting out of bed can seem an insurmountable task, and daily life can fall into a long, dark spiral that seems inescapable.
Sometimes something as simple as a hug from a stranger can bring us back to the light.
This is the story of Malan Wilkinson, a 30 year old deputy artistic director at Gallery Caernarfon in Wales, who would not be alive today without the compassion and kindness of a passing stranger.
Unsure of where her depression came from, Wilkinson wrote on her blog that somehow, in her life, she became unable to accept that life could be whatever she wanted it to be.
Wilkinson drove to the 130 foot tall Britannia Bridge with the intent to end her life.
"I was 200% certain of doing that. Other cars were slowing down and there were people using their phones but no one stopped," said Wilikinson according to the Welsh Daily Post. Wilkinson said she prepared herself to take make the final decision and jump.
Suddenly a man called out to her.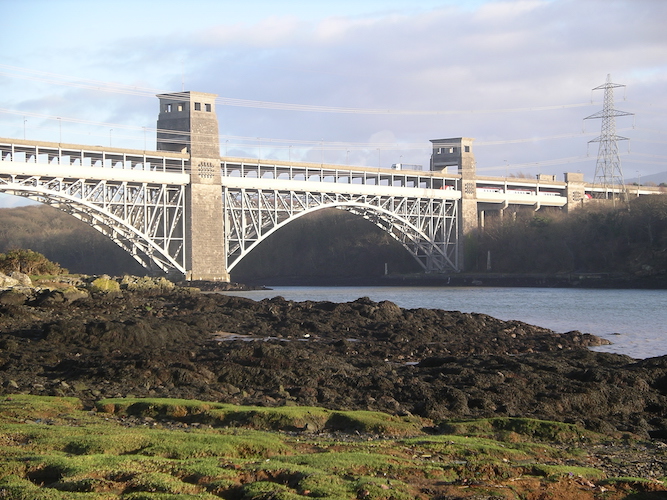 Enter Gwyn Jones, an elderly high school math teacher at Ysgol Uwchradd Bodedern.
At first, Wilkinson was fairly angry with Jones; she had planned to end her life, and now some stranger was trying to spoil that. Despite this, Jones was undeterred, and instead continued to speak to her.
"He said that life could be better, even good, and the finality of this act would probably hurt everyone around me," said Wilkinson according to the Daily Post. "He said each day was a gift and I'd probably regret ending my life."
After the brief exchange, Jones made a simple request.
"He asked me to come down and give him a hug," said Wilkinson.
She did, and that hug saved her life.
Wilkinson is now undergoing psychiatric treatment at the Hergest Unit at Ysbyty Gwynedd, and she has recently returned to work. With a more positive outlook on life, and surrounded by her friends and family, she is beginning the long process of healing.
Wilkinson never saw her hero again, but she has not forgotten him.
"I owe my life to Gwyn Jones, a kind samaritan – and I would like to share my story and gratitude publicly. Gwyn Jones stood by me on Britannia Bridge and tried to talk me down when all I wanted to do was end my life. He asked me something I never thought anyone would ask me on a busy bridge in heavy rain. He asked me to come down to give him a hug," Wilkinson wrote in a Facebook post.
Wilkinson's youngest sister Medi, also thanked the man.
"I can't thank this special man enough. I have a sister because he stopped and gave his time to a person who was, at the time, in crisis. Gwyn Jones, thanks from the bottom of my heart for saving Malan. Gwyn, you're a hero," Medi Vaughan Wilkinson wrote in a comment on Facebook.
Simple interactions can impact individuals in profound ways. A humble hug brought this woman from the brink of suicide to recovery—a beautiful example of the power of personal human connections. Instead of a story lamenting the loss of Malan Wilkinson, we are now privileged to write that she is alive and recovering from her mental trauma. The world is a better place with her in it, and we owe that to the compassion of Gwyn Jones.