"Birds of a feather flock together," the old saying goes. And these two have been together through thick and thin; the good, the bad, and the ugly. You would expect so, after sharing a friendship that has spanned eight glorious decades.
Phyllis Hines and Barbara Noone met in 7th grade, and their friendship has lasted 84 years and counting.
Their meeting marks a very special day. It recognizes not only 84 years of friendship, which is a beautiful achievement in itself, but also both Phyllis and Barbara's 95th birthdays. Phyllis turned 95 on Jan. 5, and Barbara will turn 95 on Feb. 1, 2019.
Barbara's senior living home is buzzing with excitement. Staff, friends, and family have filled the library with balloons, a decadent-looking birthday cake, and wine. These gregarious ladies certainly still enjoy a small tipple on a special occasion. And on this day, nobody will begrudge them!
Friends celebrate 84 years of friendship with laughs, wine https://t.co/et0300VGat pic.twitter.com/7rS7Z15moX

— KPRC 2 Houston (@KPRC2) January 27, 2019
Phyllis and Barbara spend the afternoon sharing their appreciation for one another and the marvelous closeness they have developed over the years. Memory, it seems, serves correct. The ladies remember everything, even their school mates from photographs dating back over 80 years. Even their old high school song.
"I honestly never ever remember being mad at her," Phyllis recalls. It seems the two women have enjoyed a sisterly bond for decades, but mercifully without the sisterly bickering that can sometimes come along with it. "She understands me," explains Barbara.
The steadiness of their friendship, however, is not to suggest that life has been steady over the years. Phyllis and Barbara have supported one another through marriage, children, raising a family, and even the deaths of their husbands; both women outlive their spouses.
Into their golden years, they have returned to the lightness of their youth in many ways, chatting and laughing through the afternoon. The two best friends enjoy one another's company and the unique pleasures that shared memories can bring.
"It was just the most wonderful friendship in the world," Phyllis says fondly. We can all hope to find a friend as dear as Barbara is to Phyllis, and vice versa. Eighty-four years of laughter, love, and mutual support looks mightily appealing! As the two women raise a glass to toast, everybody agrees; they certainly have something to celebrate.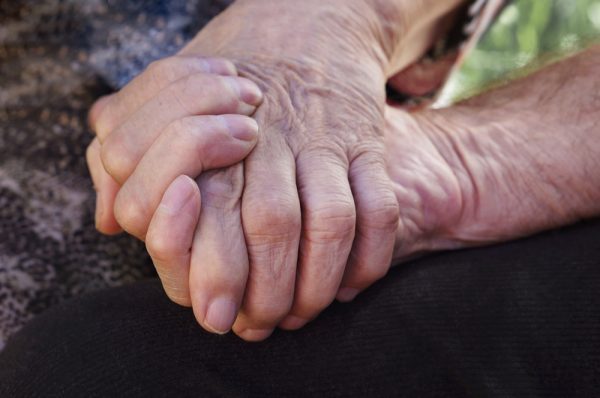 Phyllis and Barbara visit often. Monthly, if they can manage. And as a matter of course, the women spend their birthdays together every single year.
Congratulations, Phyllis and Barbara! We are touched by this beautiful story of friendship and longevity. If you are, too, remember to like and share on social media.