Tom Cruise and his then-wife Katie Holmes welcomed a daughter into the world on April 18, 2006. Their first and only child, Suri Cruise, was born to ecstatic parents, and let's face it, with a mom and dad like hers, the tiny tot was bound to grow up beautiful.
Suri Cruise is 13! Katie Holmes Treats Daughter to Dinner with Friends for Her Birthday https://t.co/hzdkXwosPz

— People (@people) April 19, 2019
What nobody predicted, however, was just how much Suri would grow up to resemble her famous father.
Life started out strong for Suri. As a toddler, she appeared in Vanity Fair with her parents, and at the tender age of 5, the young fashionista already had a shoe collection worth an estimated $150,000.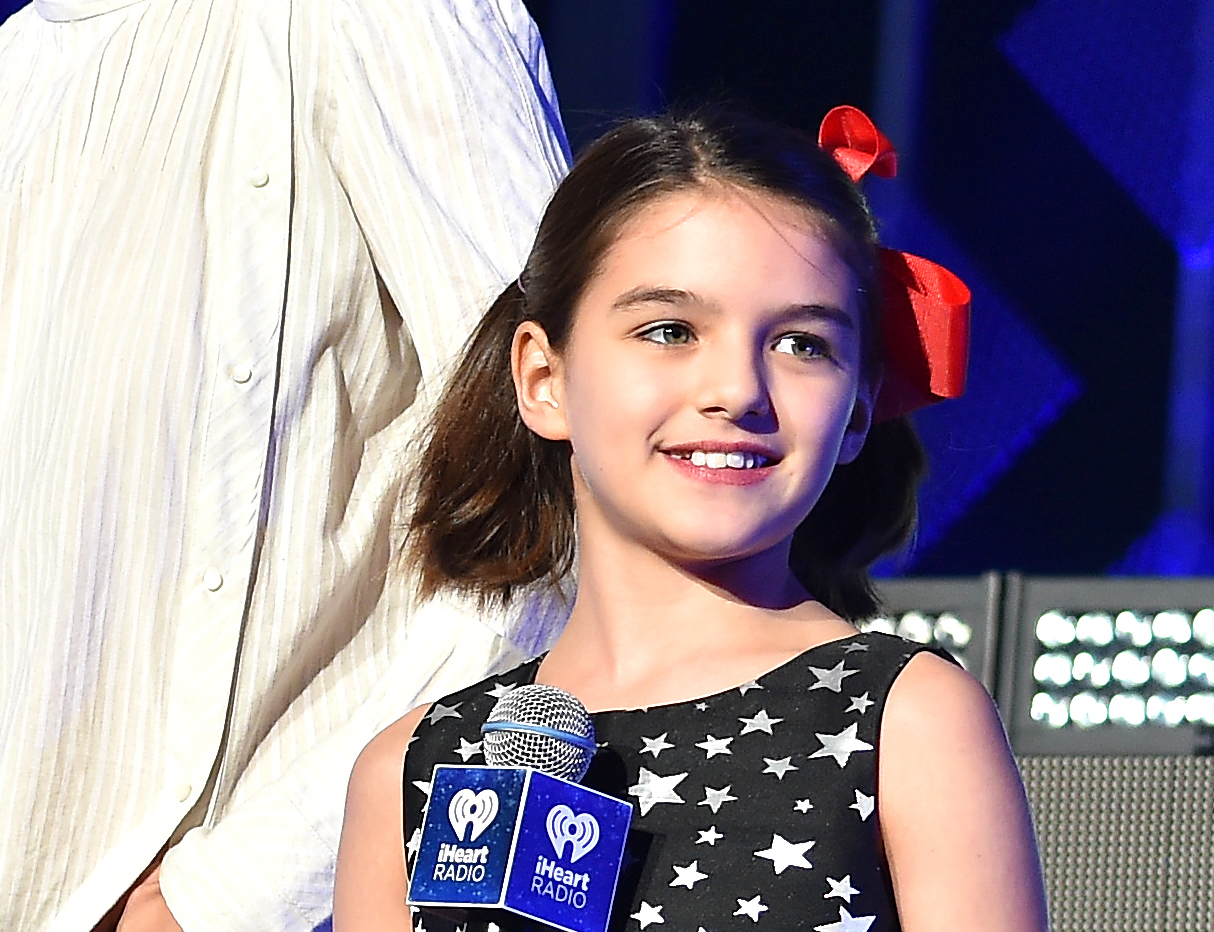 The young family hit hard times in 2012, however; Tom and Katie divorced. Motherhood became Katie's top priority and she has single-handedly parented her only child ever since.
Suri enjoyed her childhood away from the gaze of the paparazzi. It was rare for the public to catch a glimpse of Tom and Katie's daughter in her early years. However, doting mom Katie has occasionally taken to Instagram to share sweet photos from life with her favorite girl.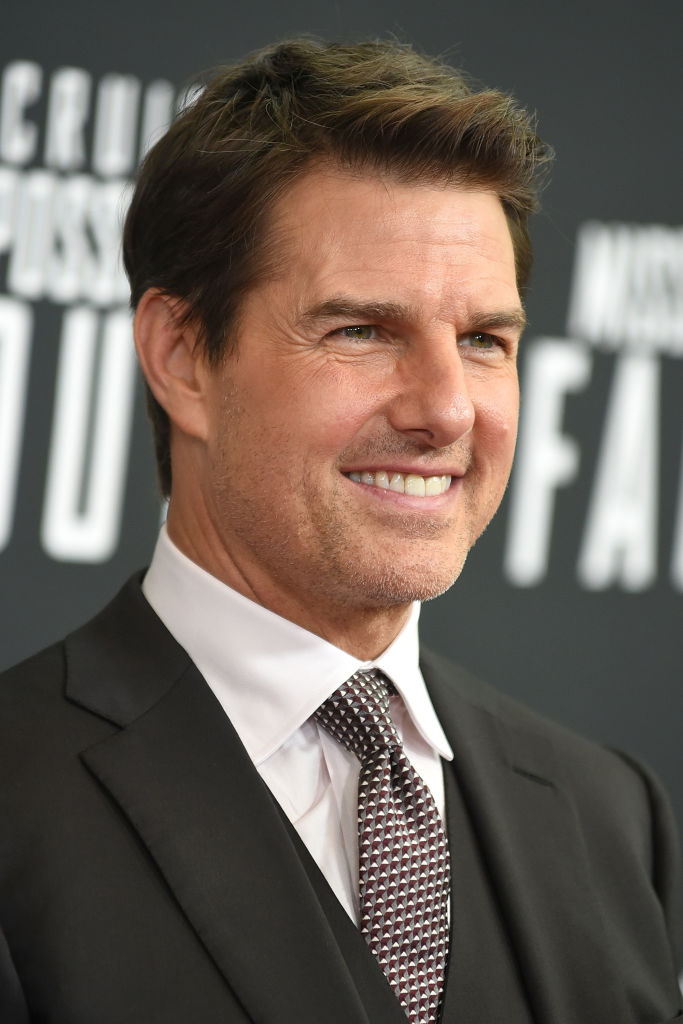 According to People, Suri celebrated her 13th birthday in April of 2019 with friends at dinner in New York City. Can you believe this girl is a teenager already? Suri's tastes are maturing, but so are her looks; she looks more and more like her famous dad every single day.
The father-daughter duo stopped making public appearances together in 2013 and have rarely been seen together since. Some speculate that the teen is estranged from her famous father, but others suggest that the Hollywood heavyweight simply prefers to keep their time together out of the public eye.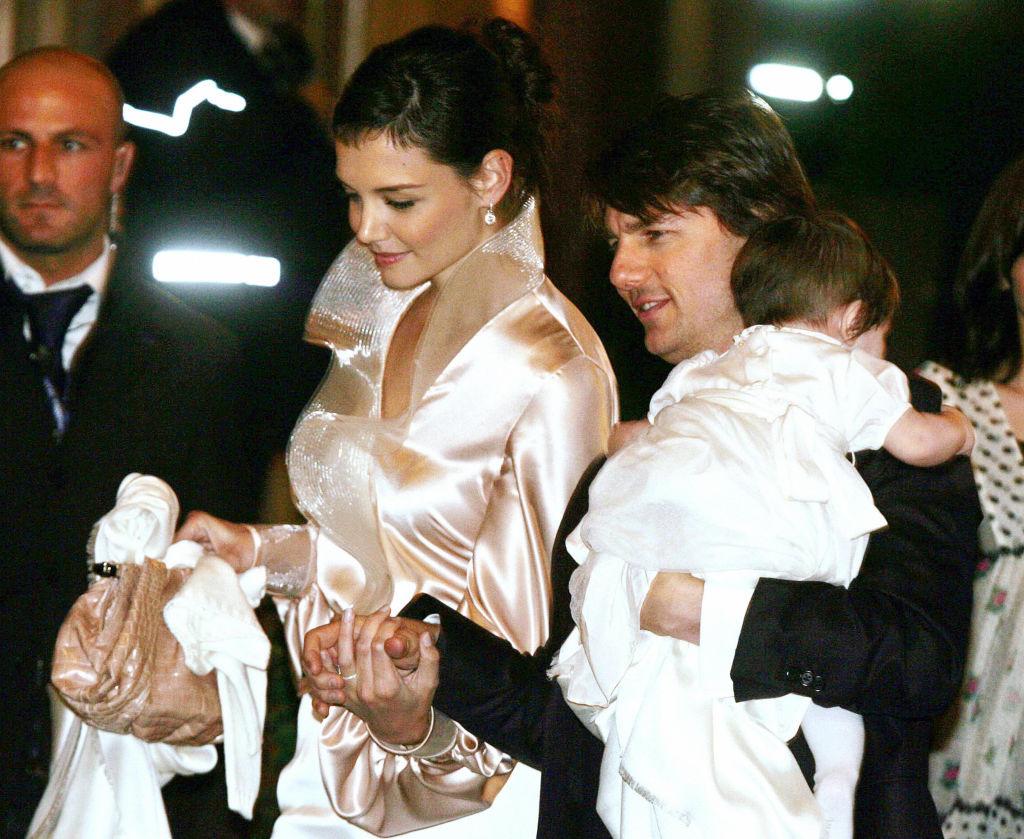 Katie and Suri's affection for one another, on the other hand, is not the slightest bit camera shy.
Most recently, Katie posted several photos from a visit to a refugee camp in Greece with her daughter, and the evidence is undeniable; Suri is the spitting image of her parents, but in particular, her dad.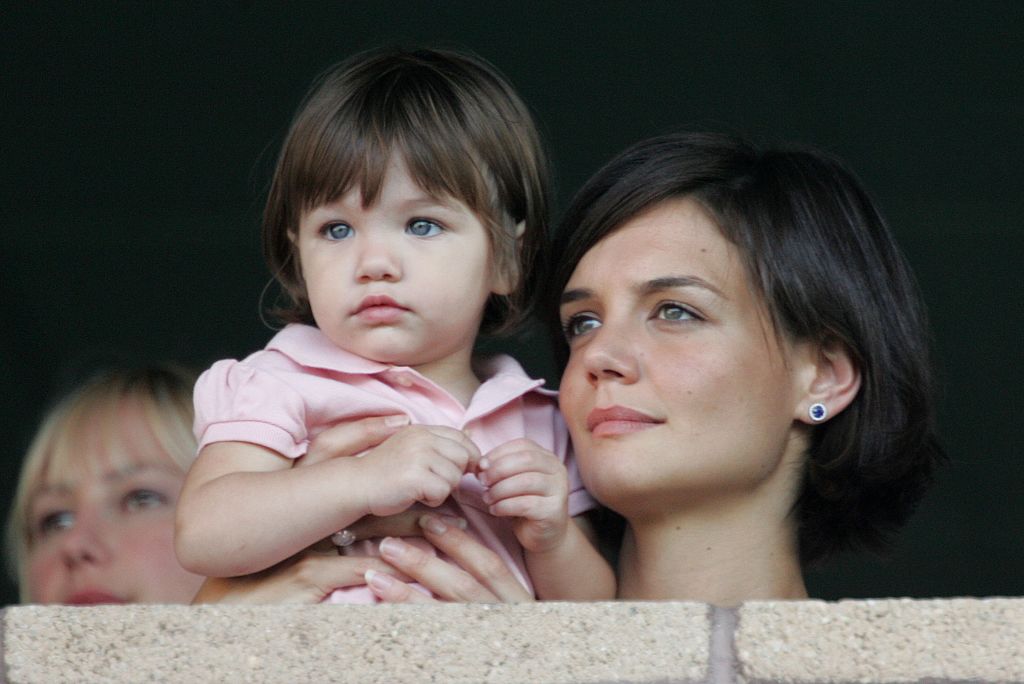 In a beautiful black-and-white photo that captures a sweet moment, Katie, 40, captured her then-12-year-old daughter playing with a younger child at Moria camp for Syrian refugees. The photo lit up Instagram, and Katie's followers were full of praise for both the family's visit and the confident, pretty young Suri.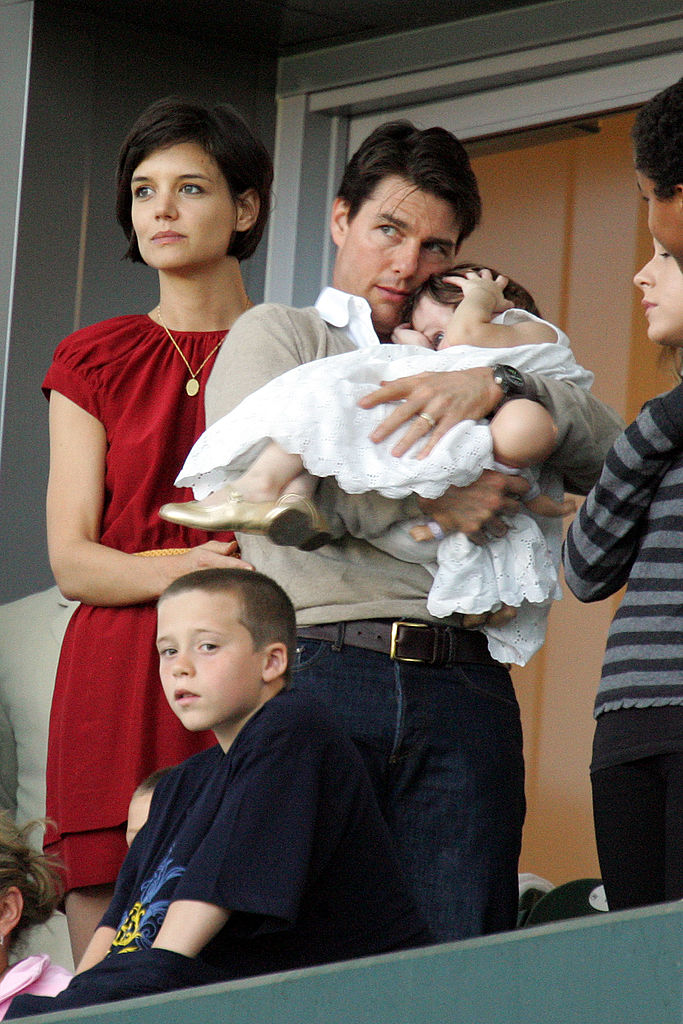 According to US Magazine, Katie and her daughter spent a couple of days visiting the camp on the Greek island of Lesbos with the charity Artolution, for whom Katie is a global ambassador.
"I am so grateful for this experience of working with and getting to know these incredible women in #moriarefugeecamp," Katie captioned a second photo, depicting herself painting hearts on a sheet of paper. "Their hearts are so kind."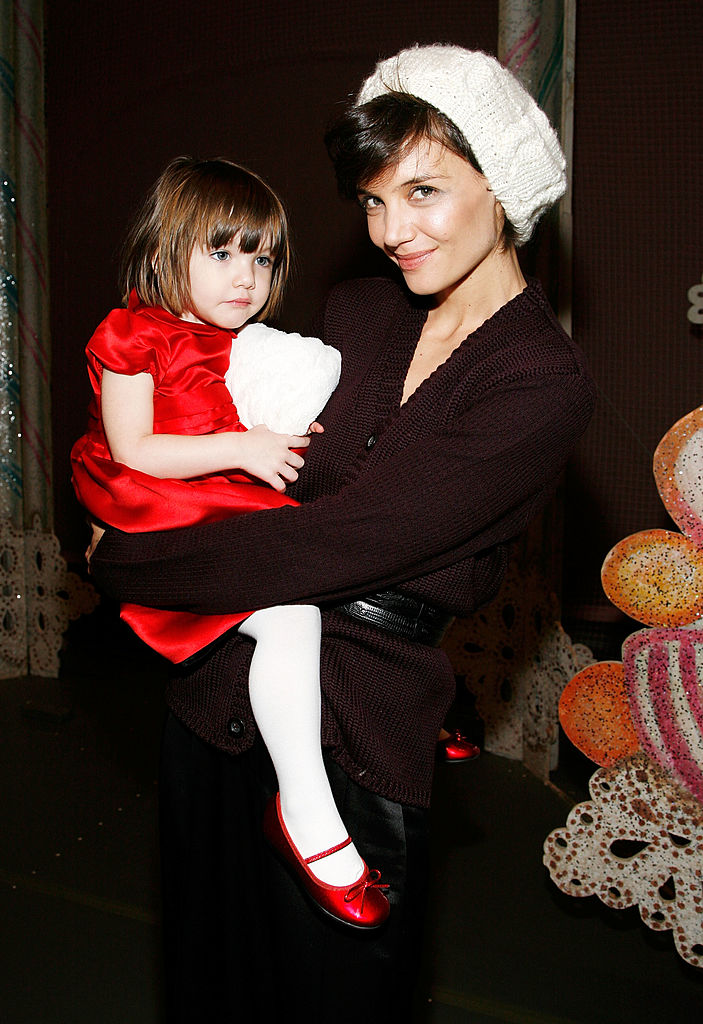 For anybody who remains unconvinced of young fashionista Suri's uncanny resemblance to her dad, OverSixty posted a throwback photo of Tom Cruise from the eighties beside a snap of his daughter. It's impossible not to see; Suri is a carbon copy of her good-looking dad!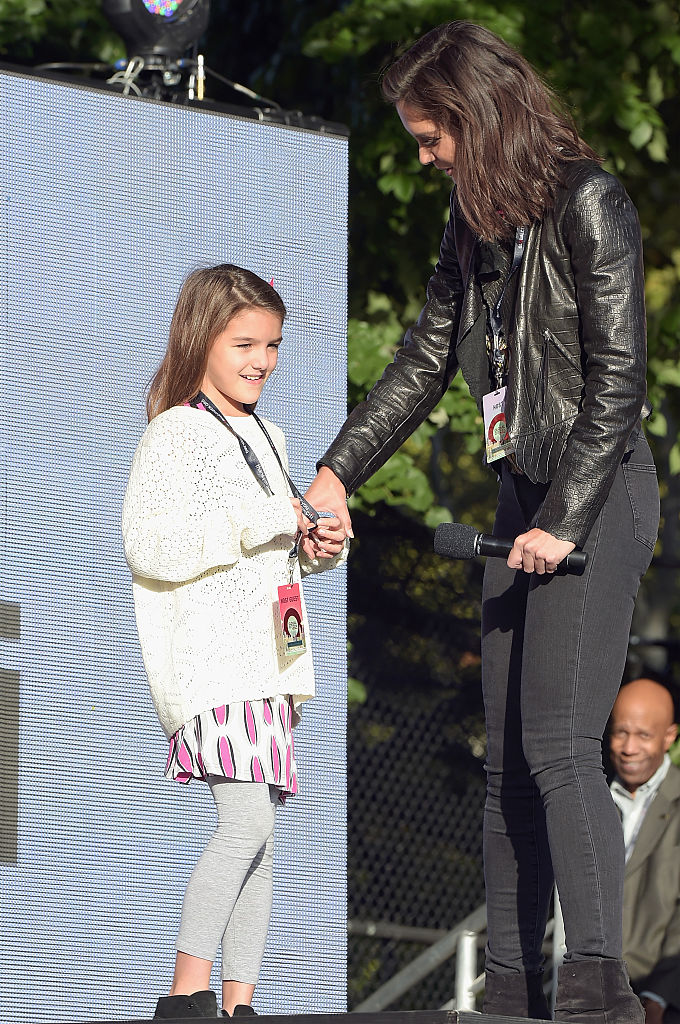 Will the growing teen decide to follow in her parents' footsteps and join the world of show business? We can't wait to see what the future has in store for Suri Cruise. But if Suri does show a penchant for acting, there's certainly no denying she's got the genes for it!