Maintaining a positive and healthy relationship with your neighbors is the key  to ensuring a harmonious community. They are usually the ones who you can call upon in the event of an emergency. A farmer from Texas learned just how important it is to have friendly neighbors when the whole community turned up to help him in his hour of need.
Greg Bishop, from Floyd County, Texas, was diagnosed with leukemia in September 2018. Bishop, who was undergoing chemotherapy, later learned from his doctor that he wouldn't be able to attend to his responsibilities on the farm. The treatment had also weakened his immune system.
As harvest time was drawing near for the cotton crops in his farm, he could certainly do with some help. However, he wasn't the kind to go about asking others for help, though he would be the first one to offer his services to someone in need.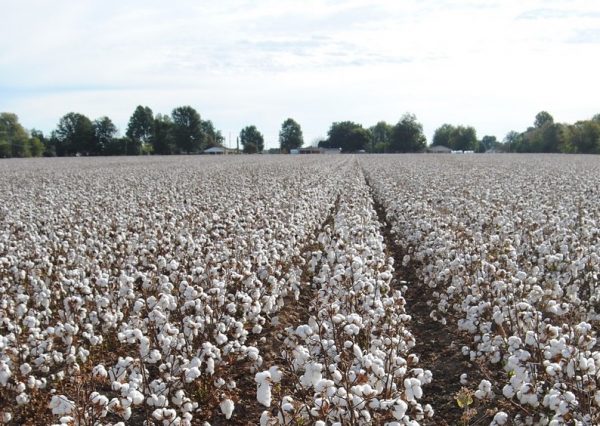 Unknown to Bishop, his neighbors were already discussing on what they could do to best help him.
Robert Nixon, a fellow farmer and friend of Bishop, then came up with the idea of helping him with his harvest of the cotton crops, as it covered over 450 acres of farm in Floyd County.
Aaron Hendricks, general manager of Floydada Co-op Gins, who has known Bishop for over two decades, told KCDB that so many people turned out to help that they eventually had to turn people away.
"We had a meeting about a week ago today and discussed it. We had about 35–40 farmers come in to talk to us and see what they could do. Some of it was done last week, but the majority of it was done today," Hendricks said.
He added: "We got a bunch of farmers together to go out and strip Greg Bishop's cotton. We had 20 machines, all from different farmers, got together and harvested his cotton."
Equipment worth millions of dollars was brought in to help with the harvest. In order to determine which cotton was ripe for picking, some even volunteered to inspect the fields.
If this wasn't enough to make Bishop feel overwhelmed, food, fuel, and even service trucks were contributed by local companies. But the farmers who volunteered maintained that they would provide for the fuel themselves.
"We probably had anywhere from 300 to 400 acres and we started around 10 o'clock this morning and a little before 3 we were done. I mean we had that many people," Nixon explained.
The farmers finished with approximately 1,200 bales of processed cotton worth about $420,000. If Bishop was forced to do it all by himself, it would've taken him nearly three weeks.
"He was just overwhelmed by what everybody did," Hendricks told Inside Edition. "He was in tears. He couldn't thank us enough for what we did."
Surely, no amount of words can be used to express the gratitude toward such thoughtful and selfless acts.
Dave Carthel, another friend of Bishop, told KCDB that he'd never witnessed anything like this before.
"We were all glad to do it for him. He's got a rough road ahead and he's got a lot more worries down the road than just getting his crop in so we were all just real glad to do it and I was glad to be a part of it," Carthel said.
This thoughtful and wonderful gesture has left Bishop feeling optimistic and cheerful.
He will now be off to Dallas for a few months as he's going to receive a bone marrow transplant.
Many folks have already volunteered to undergo a test to see if their marrow is a match to Bishop's. The act simply exemplifies how respected and well-liked Bishop is in and around his community.
The saying "what goes around, comes around" is indeed true. Bishop would never think twice when it came to helping others and was rewarded for his kindness in a similar manner.
Watch the video below: