Vicki Anderson works at McDonald's in South Hutchinson, Kansas, and she had struck up a friendship with a drive-through customer named Chris Ellis in November 2018. At first, she wasn't sure about the Wichita businessman, and she had some reservations about him.
"He was crazy," she says of how he addressed her like a trucker. "It was all, '10-4, good buddy.'" She confided in the boss about the unusual customer, who suggested she be friendly towards him.
"Somebody doesn't usually talk to you like that, you know what I'm saying?  I was scared to answer the window," she told The Wichita Eagle.
Vicki Anderson brings smiles, friendly conversations and warm breakfast sandwiches to customers at the McDonald's in…
Ellis became a regular at the drive-through window, though, and he began looking forward to his regular banter with her. "She was so friendly at the drive-up window," he said. "If you can laugh at 6:30. It's hard to do sometimes." It had become a habit that just set his day right. Anderson impressed Ellis with her bright and cheery disposition.
Anderson needed a car to get to and from work each day, and when her 1994 Oldsmobile Cutlass Sierra finally came to a standstill, her co-workers helped out by ferrying her to and from work over the next few months. Anderson confided in Ellis about her car issues, and asked if he knew where she might be able to purchase a car, as the repairs to her Oldsmobile were going to be $500—more than the car was worth.
"Fate looked me in the eye when she told me that story," said Ellis. "I couldn't stop thinking about it. … I said, 'I have to do something.'"
Meanwhile, Chris's son Josh had just purchased a new truck, so Anderson offered to buy his  2009 Pontiac GS from him. Josh offered it to his dad at a cheap price when he found out what he was planning to do. "He's got a bigger heart than I've got," said Ellis.
Then came the big day, and when Anderson's manager called for her to come up front, she began stressing and asked, "Are you firing me?" However, the manager began filming her and directed her to the McDonald's car park with Ellis in tow. When they got outside, Chris held out a set of car keys, and said to Anderson, "Here's the title and here are the keys. That black car is yours."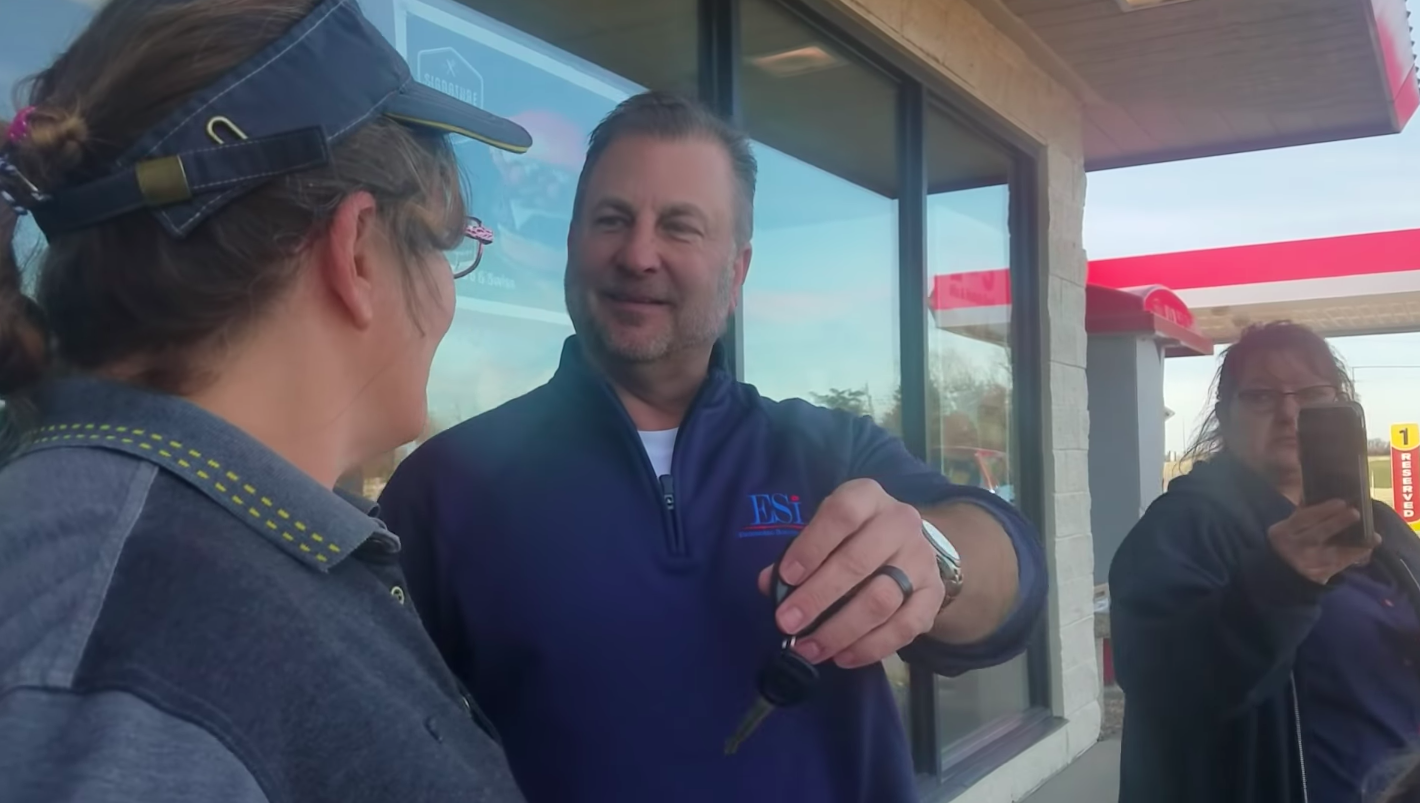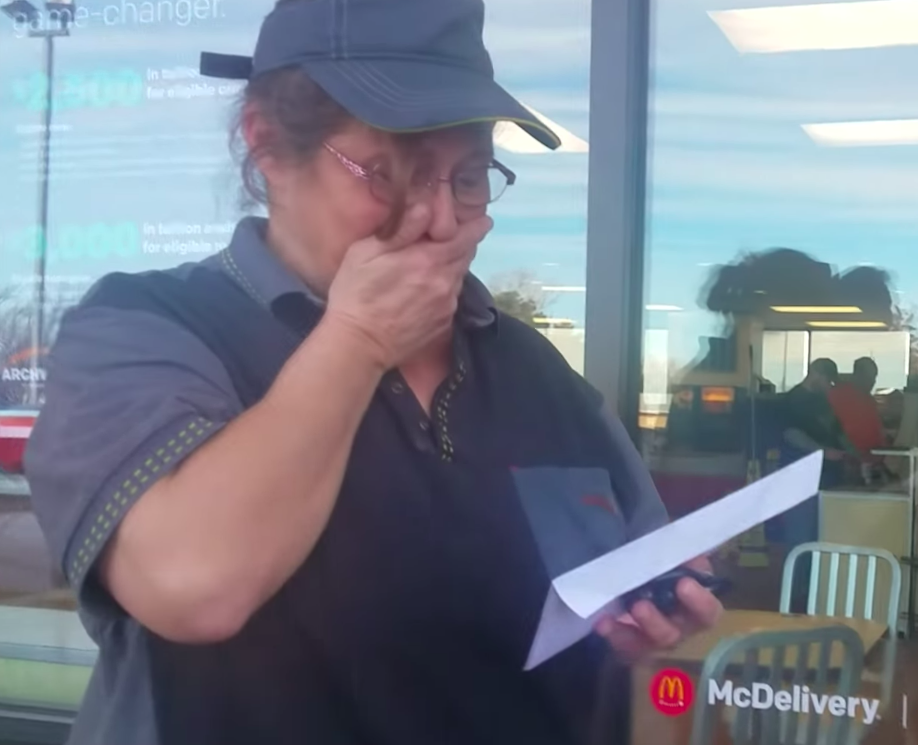 At first, Anderson thought he was joking; after all, they both joked around most mornings as he drove through the McDonald's takeaway. "I thought he was kidding again," she said. "Who just does that? I mean really."
"I don't have that kind of luck." When the reality hit home that he really was giving her the car, she became emotional, hugging him and his son Josh, and crying tears of joy. Ellis suggested she pay it forward, and Anderson agreed that is exactly what she wanted to do.
"I believe that's what God wants us to do—to help one another," she says.
Watch Anderson get an unbelievable gift from one happy customer in the video below. It's sure to make your day!
Vicki Anderson brings smiles, friendly conversations and warm breakfast sandwiches to customers at the McDonald's in…
Vicki Anderson brings smiles, friendly conversations and warm breakfast sandwiches to customers at the McDonald's in…