The loveable Henry Winkler made himself a household name as Arthur "Fonzie" Fonzarelli in 70s American sitcom Happy Days. The actor (comedian, director, producer, author; Henry has amassed numerous credentials over the years!) is now 73 years old.
But despite a huge list of TV- and movie-related achievements into his 5th decade in the industry, observant fans will have noticed that Henry disappeared for a while after the widespread success of Happy Days. And by "a while," we mean over 10 years.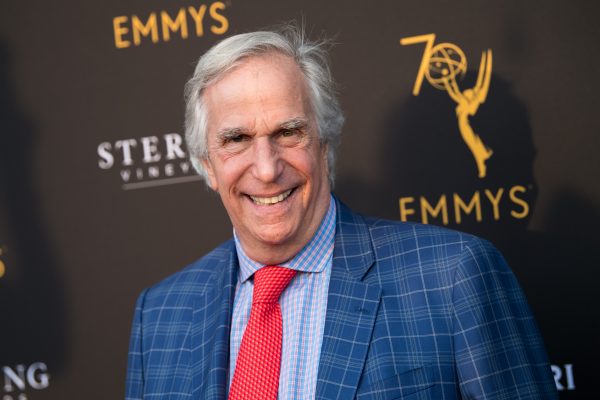 What happened?
Henry opened up about his early experiences of life in front of the camera and the issues that plagued him at the time.
These issues started long before Henry donned the trademark leather bomber jacket and confident swagger of Fonzie, as early as his childhood, in fact.
Henry's real-life parents were immigrants from Nazi-occupied Germany. His relationship with his parents was not the nurturing and supportive environment you would hope for for a young boy growing up in America. His parents would call him "dumb dog" in German, and the young Henry's  confidence was understandably crushed.
Henry's teachers were not much better. Henry has learned, in retrospect, that he was suffering from dyslexia as a child, a common learning difficulty that can cause problems with reading, writing, and spelling. But the education system was relatively ignorant of his affliction at the time, and Henry never received the support he needed.
He grew up assuming that his parents were right; he really was a "dumb dog."
But the budding actor was driven by determination. Henry managed to pool all remaining reserves of strength and confidence, and, as a teen, applied to 28 different colleges in an effort to jumpstart his career.
He was accepted into two.
One of them, mercifully, was Yale, to which the young actor was accepted after successfully improvising an impressive Shakespeare monologue. Dyslexia who? Henry's perceived disability would not be holding him back any longer.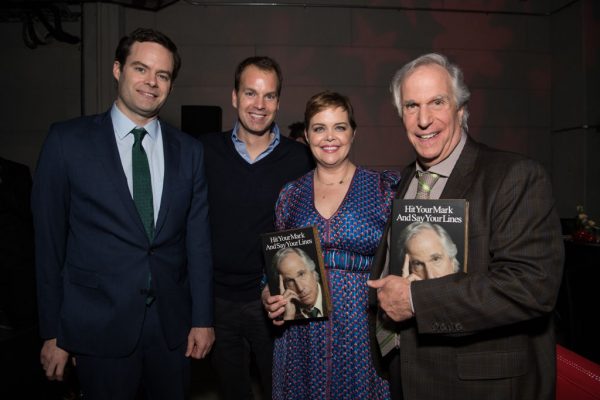 The only way was up, and at just 27, Henry achieved nationwide fame and a long-awaited sense of personal achievement as "Fonzie" in Happy Days.
However, if the old adage is true, what goes up must come down, and Henry's triumphant ascension plateaued after the show's final season finished filming; Henry didn't know what to do next.
The actor was discovering that the industry perceived him as a stereotype. Fonzie had been such an iconic character, it seemed that casting agents were unable to see Henry portraying anything except a smooth-talking, Italian-American ladies man.
So Henry, stoic as ever, decided to make the shift into directing and producing instead. Hence his prolonged visible absence from the small screen!
As Henry's career developed from behind the camera, he found other ways to counterbalance the difficulties of his youth. Henry's wife, Stacey Weitzman, has been a pillar of support for many years now. As have their beautiful children.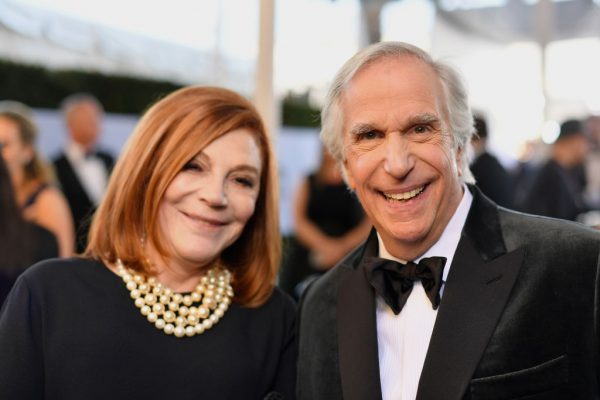 Henry has also found inner peace through a love of fishing. Talking to CBS, he explained how the peaceful pastime calms him down: "the place of it, the sound of it, the green of it, and what happens when you're fishing you cannot concentrate on anything else," the actor described, wistfully.
Henry has also become a champion for other children experiencing educational setbacks, as he is now a published author. His "Hank Zipzer" series of books chronicles the life of a 4th-grade boy with dyslexia. Henry brainstorms the storylines with writer Lin Oliver, and the pair produce the books collaboratively.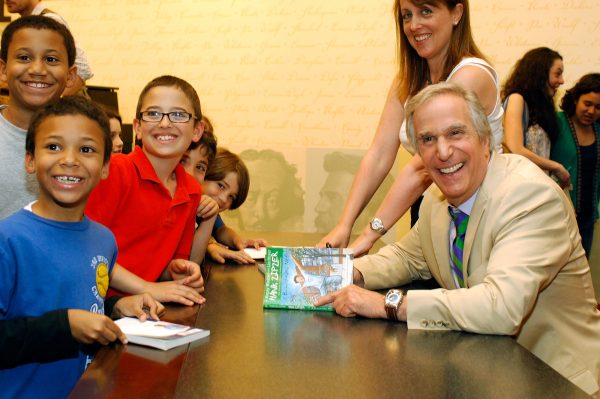 So it turns out that Henry's 10-year absence from the screen belied an industrious attempt to redirect his career. And in doing so, he certainly succeeded.
Henry is still a beloved household name, an accomplished film and TV industry veteran, and even a champion for kids who may be struggling in the same way as he did as a child.
We forgive you for your absence, Henry. What a résumé!
We're glad that Henry's childhood misfortune didn't hold him back. Share this article with friends and family, and leave your comments about Henry's journey for us to enjoy!