Grandmother Blasts Forward-Facing Child Seats After Horrific 'Internal Decapitation' 
March 15, 2018 Last Updated: March 15, 2018
A grandmother has made a heartfelt plea urging against the use of forward-facing car seats after her two-year-old granddaughter was 'internally decapitated' in a crash.
Aniyah Bennett's skull detached from her spine after the vehicle she was traveling in struck a brick pillar and overturned in Central Point, Oregon.
While her mom escaped with scratches, Aniyah was airlifted to hospital where doctors determined that the impact of the smash had 'internally decapitated' her.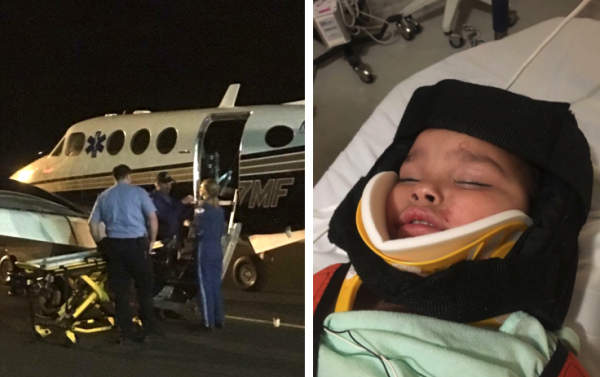 Internal decapitation or atlanto-occipital dislocation, is an injury fatal in 70 percent of cases where the spinal column detaches from the skull base.
Surgeons successfully managed to reattach Aniyah's spine but she also suffered a complete tear of her C5 nerve in the accident and has lost movement in her right arm.
The crash happened in May 2016, but her grandmother said she will never fully recover.
The youngster, now four, was also forced to wear a 'halo' on her head for five months to hold her bones in place, had to relearn how to walk and remains partially paralyzed.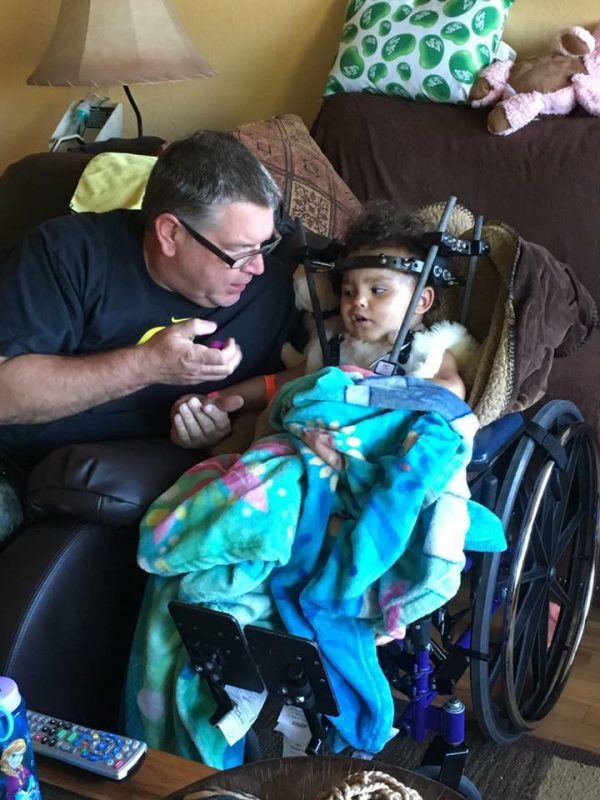 Her grandmother and guardian Tanya Bender, 48, said that had she been in a rear-facing car seat instead of a forward-facing one, she would not have been hurt.
Rear-facing seats protect a child's head, neck, and back during frontal crashes. However, Aniyah was in a front-facing seat so her head and neck jolted forward upon impact.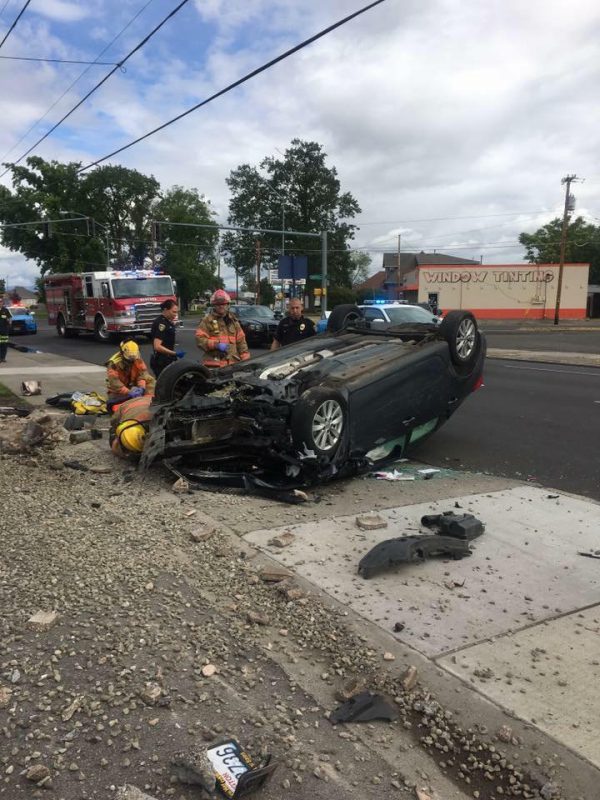 Bender said that Aniyah's injuries will limit her for the rest of her life.
"Now she has limited feeling in her lower left arm and ribcage. Other than that she has no movement or feeling in her arm.
"Normal four-year-olds can get up and dress themselves but Aniyah can't.
"She's really limited in what she does because she has to be so careful with her neck.
"She'll never jump on a trampoline or play on a team sport or be a cheerleader.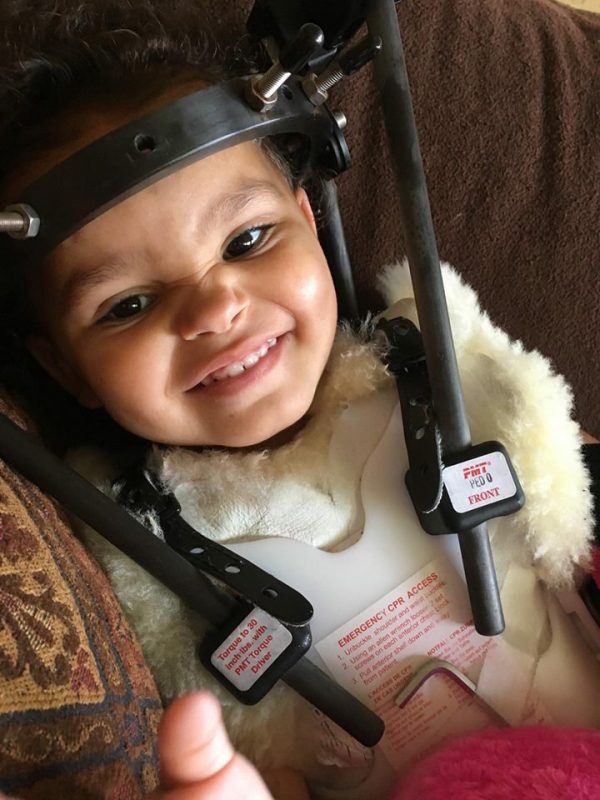 "It makes me so sad that she'll never be able to ride horses or do things other children can.
"She can't even climb up the ladder to go down the slide at the park, it breaks my heart.
"I truly believe that Aniyah wouldn't have suffered this injury had she been facing backward."