Many people have been made paranoid by accounts of pit bull attacks and imagine that this breed isn't really man's best friend. The Richardson family of Webster, Florida, know differently. When they saw their faithful dog Zeus jumping toward their 10-year-old son Oriley while he was playing in their backyard, the dog likely ended up saving the boy's life.
The "piece of rope" they thought their dog was playing with turned out to be a deadly coral snake. And that venomous serpent had been very close to biting Oriley and their 11-year-old son Orion before Zeus heroically stepped in.
After Zeus had been bitten four times, the family rushed their dog to the animal hospital, where he was given anti-venom, but the bites he sustained were too much, and he passed away with the whole family there.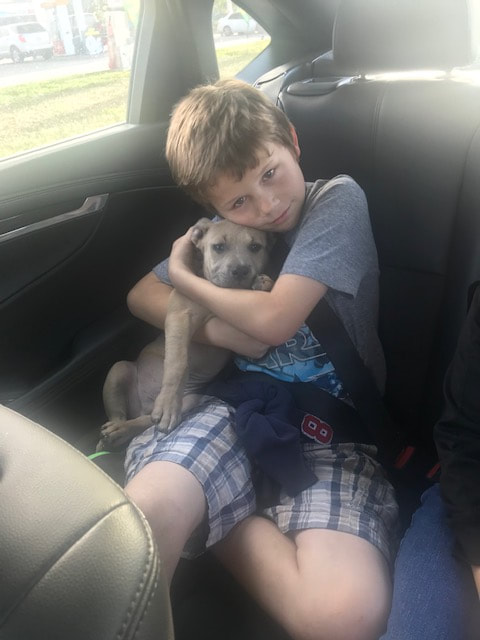 When the incident occurred, Oriley had been playing out in the backyard. He noticed that Zeus was going after what they thought was one of the play ropes they have in their yard. Mom Gina Richardson told WOFL that the dog "started shaking it and jumping around with it." The whole time, Oriley never realized that this was no toy; it was a deadly reptile.
Parents Gina and Gary noticed that Chevy, their Labrador, started barking at what was happening. They instructed their oldest son, Orion, aged 11, to go check on the dogs' water dishes and see what Zeus was making so much noise about. Orion knew something was wrong when he saw that Zeus's eyes looked "bugged out," a dilating effect of the poison that had been injected into his bloodstream.
Orion alerted his parents, saying that "Zeus doesn't look right." After bringing Zeus inside, they noticed that one side of his was swollen. They thought he had been attacked by a bee or wasp, as "his sister, a month prior, had gotten stung," Gina Richardson explained. Zeus led them back outside to the water dish, where he lay down.
She ran into the house to look for some Benadryl to help reduce the swelling. But when dad Gary Richardson turned him over to look at the "sting," they saw the unmistakable color pattern that identifies coral snakes. As the common rhyme goes, "red next to yellow will kill a fellow."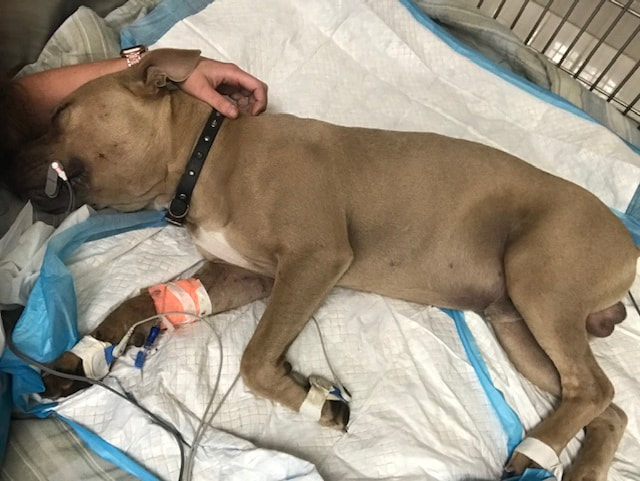 Rolling Zeus's body over, they saw the fatal puncture marks on his side where the snake had bitten him four times. As for the snake, Zeus had not only shaken it around violently, but he had also bitten its head off to make sure it couldn't attack either of the boys. Gary Richardson told WOFL, "I knew when he first came in that something was wrong and (it) was very traumatic because I knew he was dying."
Despite two doses of anti-venom, Zeus died the next the day, which to make matters worse, happened to be Orion's birthday. The entire Richardson family was devastated. "I just started bawling," Gina Richardson told CNN. "My kids woke up and heard me crying and then they too started crying. We were all an emotional wreck."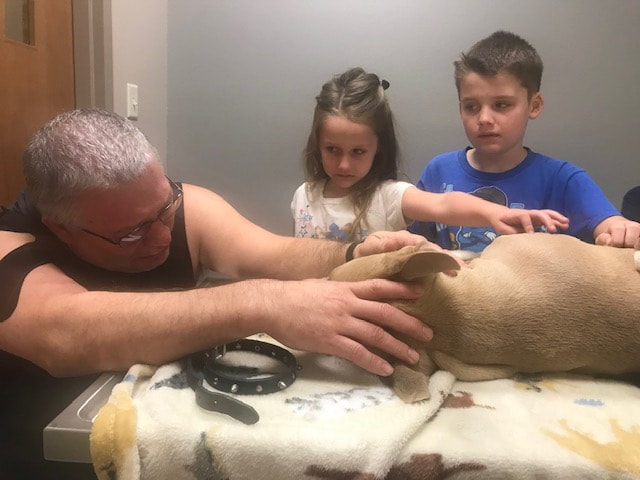 The family brought Sega, Zeus's mother, to see her deceased son. After being allowed to get on the vet's operating table and sniff Zeus, she immediately understood he was gone. "Her ears came back, she got down, she instantly jumped on the sofa next to me and put her head on my thigh in sorrow," Richardson said. "At that moment not only was my family broken, but his own mother was broken."
Their son Oriley loved the dog and knew that Zeus had given his life to save the family from the snake. "He was a good boy and I loved him with all my heart," the 10-year-old told CNN. "I played with him all the time. I feel sad and I miss him."
The expensive anti-venom left the Richardsons with a $1,000 vet bill to pay, so Gina Richardson started a campaign on GoFundMe to help raise the necessary funds.
After people heard Zeus's story, the effort raised twice the limited amount, reaching $2,255 in total. Gina was overwhelmed by the support of so many people who only knew their dog in death. "My heart is full knowing the many hearts our beautiful boy touched," she wrote.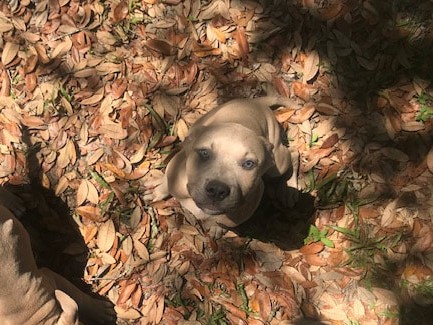 For both parents, the moral of the story is that pit bulls, as a breed, deserve a chance. Gary told WOFL, "pitbulls are the most loyal dog I know of, and I've had a lot of different animals in my life."
Gina added that the problems with the dogs come from abusive owners. "If you find (a pitbull) that's aggressive, most likely, it's because they weren't treated right," she explained. "If you treat them right, they would give their life for you and I owe my son's life to him."
The Richardsons hope that Zeus's bravery will inspire others to give these loyal dogs, who made up 40 percent of those canines seeking homes in 2018 according to surveys, a chance.
Gary told CNN, "I'm torn between wanting to be happy that this situation has brought awareness to his breed and their kind and loving nature, and the sorrow of having lost him."