How we react after a crisis is just as important as how we react during a crisis. With the rush of adrenaline, we can sometimes forget to slow down and take stock of the damage done immediately following an intense event.
But one bus driver knew exactly what she was doing before, during and after a terrifying crash as she was driving her four special needs children home.
Not only did her quick thinking avert a tragedy, but her heartwarming actions after the crash have caused parents to label her a "true hero."
Tammy Cummings was driving school kids home when she spotted the jackknifed tractor-trailer heading toward her bus.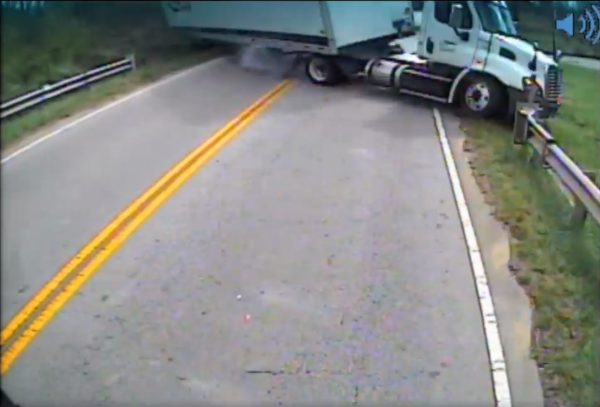 On March 20, Tammy Cummings, a driver for Greenville County Schools in South Carolina, and her bus aide, Carletta Cyrus, were ferrying their group of four special needs children back to their homes at around 3:20 p.m. That was when she saw a sight that made her heart stop.
"I was going into a curve and I seen this big transfer-truck coming towards me," Cummings said in a video released by Greenville County Schools.
Not just coming towards her—the tractor-trailer had jackknifed on the left side of the road and was tumbling toward her bus.
"I knew that bed was going to hit us," Cummings said.
Cummings hit the brakes, covered her face, and braced for impact.
Despite the apparent violence of the crash, thankfully, neither Cummings, nor anyone on her bus, was harmed.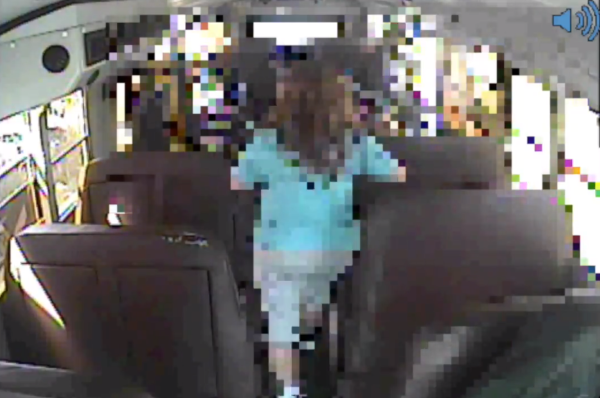 Luckily for her, the tractor-trailer did not totally crash into the bus. There was damage, but it was superficial.
The tractor-trailer driver, 24-year-old Gary Mccan was later charged with driving left of center, according to WYFF.
Still, the impact caused glass to spray into Cummings' face before the two vehicles came to a complete stop. Miraculously, though, neither she, nor her charges, were harmed.
However, the crash did cause some damage outside of the bus. A downed powerline, for example, was lying close by and so, she made the call that everyone would wait inside.
"I secured the bus. I made sure that the area was clear, and there was going to be no more accidents," Cummings said.
She didn't stop there—after the accident, she went on to look after her kids.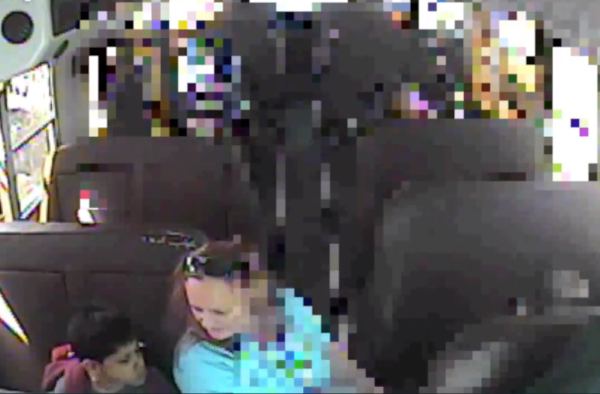 She did even more. The children on the bus, understandably, were shaken by the event. One was even crying, and Cummings, a special needs trainer herself, made sure to give them all the attention they needed.
"When I realized that one of my children was very upset, I started talking to him about his phone he had," Cummings said. "That calmed him down a lot."
Thanks to Cummings, not only were the children safe and kept safe, she helped them cope with what had just happened too. And when parents saw the video, they were unanimous: Cummings was a true hero.
"When I saw the video, my heart just stopped," Blythe, a parent of one of the children on the bus, said in a video by Greenville County Schools. "They're complete heroes."
Watch the story below:
The dramatic video has been viewed around the world. Messages of praise are pouring in for bus driver Tammy Cummings and her aide Carletta Cyrus. The special needs transportation team saved four young lives when a tractor trailer slammed into their bus earlier this week. Parents of the students on board have reached out to share their amazement and appreciation. Watch to hear one mom's heartfelt words of thanks.

Posted by Greenville County Schools on Friday, March 23, 2018