What started out as painting to cover up smoke and soot from cooking eventually led to the transformation of the village of Zalipie in Poland.
Zalipie is a small village located about 68 km (42 mi) east of Kraków in Poland. The total area is about 8.05 square kilometers (3.11 sq mi) with a population of 743. The stats may not seem that impressive. So what's special about Zalipie?
Take a look: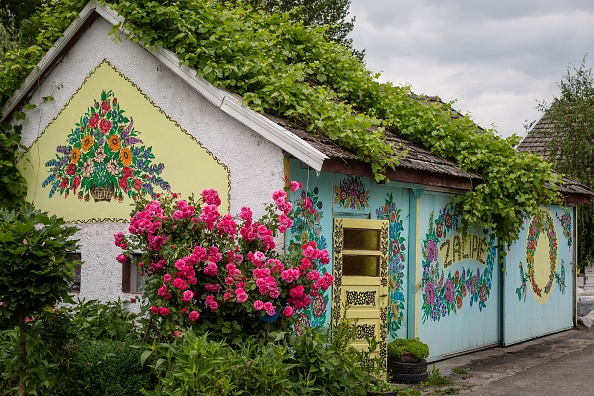 Interiors and exteriors of homes and buildings in this quaint village are hand painted with a floral motif—not by professional artists but by local residents. Most are decorated with vibrant and colorful floral designs. Walking around the village, one can see the wells, dog houses, a bridge, and even tree trunks painted with such a pattern.
Such artwork is part of the culture of Zalipie, a custom that supposedly dates back to the 19th century.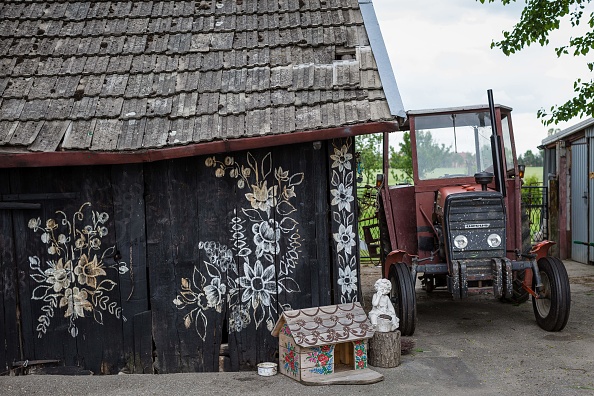 According to Skanseny.net, back in the 19th century, homes didn't have chimneys, so smoke and soot from cooking stained the walls.
It was not possible to remove, but it was possible to paint over the stains or at least lighten them.
Villagers used paćki, a mixture of lime and wood ash, to lighten the stains. Later cottages started to be built with chimneys. There was no need for paćki anymore, yet residents continued to do paintings inside and outside the homes. From there grew the tradition.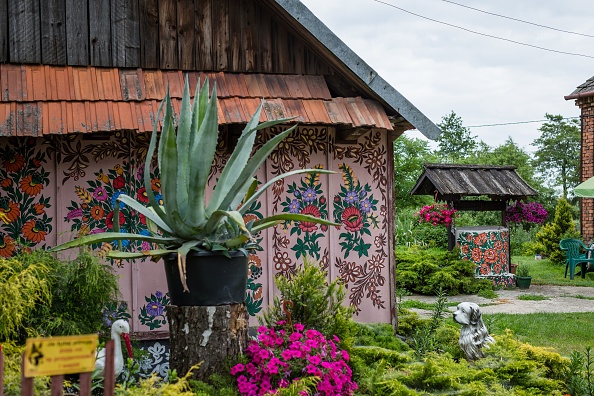 Colors were very limited back then with only black and white. For white paint, they took lime mixed with milk and eggs. To get the black color, soot was taken from chimneys and needed to be buried in the ground to soften. By the 1940s powder paints in various colors could be purchased.
Not being limited by the color palette, the designs, styles, and colors became more intricate.
Visiting the home of Felicja Curyłowa, one can see how true this is.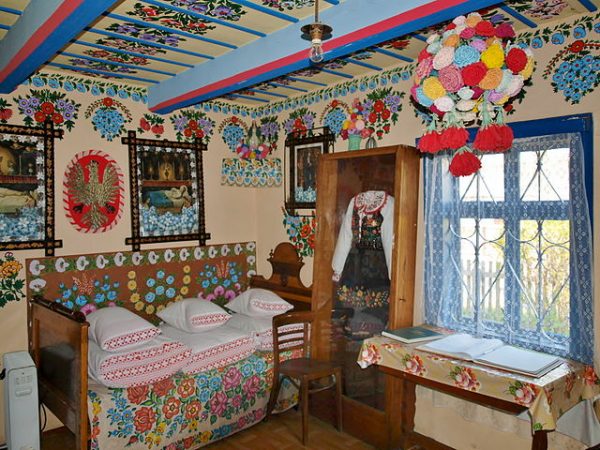 Felicja Curyłowa (1904–1974) was a renown painter from the village. After her death, her farm was turned into a museum. Practically every surface and piece of furniture at her residence is painted in the signature Zalipie style.
So when is the best time to visit Zalipie? Perhaps in June.
The first weekend after the Feast of Corpus Christi is when the annual competition called Malowana Chata, also known as "painted cottage," takes place. It is the longest running folk art competition in Poland that started in 1948. Many residents of Zalipie paint their homes with new designs to enter the competition to win the title of most beautifully painted farm.