Rachel May Stafford is on a mission. She wants to help people learn how to "let go of the distractions of the modern age, to live more, and love more."
That's a pretty lofty goal, eh? Well, the certified special education teacher, inspirational speaker, mom, and author, is doing it and has been for quite some time.
The Epiphany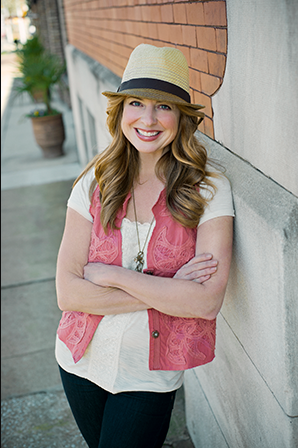 Stafford was tired of watching the things she felt matter most in life whiz by her as she lived her life far removed from what she believed.
It was an uncomfortable reality that she finally faced in July of 2010. That's when she had an epiphany of sorts. She drew a line in the sand and said enough was enough!
The culprit appeared to be distractions—meaningless distractions that resulted in a chaotic lifestyle of overwhelming multitasking. Stafford yearned for more soul-to-soul connections and began to consciously make note of things that were sabotaging her happiness. She began to zero in on what was negatively influencing both her inner self and her everyday life, and she began to write about them.
Look, Mom, no hands!
"I created The Hands Free Revolution in hopes it would become a supportive community of people who are yearning to live by heart, rather than be dictated by societal pressures and worldly distractions," Stafford told The Epoch Times. "This meant I needed to be real with my own struggles, worries, and shortcomings." 
Stafford's blog of seven years now, handsfreemama.com, was born from her commitment to self-awareness, which led her to realize she was being held back from bonding with the people she loved most, often by what she was holding in her hands!
Her eureka moment led her straight to the main distraction for modern society: technology. Not the good kind…the bad kind. What's the difference, you ask?
If you ask Stafford, she articulates it quite clearly in the title of her first book, Hands Free Mama; A Guide To Putting Down The Phone, Burning The To Do List, And Letting Go Of Perfection To Grasp What Really Matters!
An Addiction to Distraction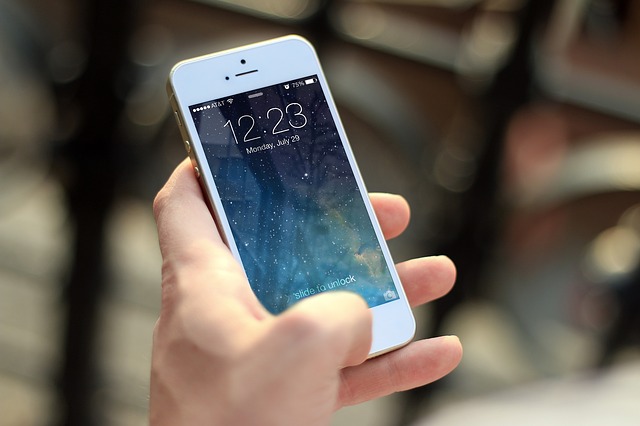 The biggest distractions are your phone, your screens, and every one of your endless stream of computerized blah-blah-blahs!
Stafford writes about her book, "If technology is the new addiction, then multi-tasking is the new marching order. We check our email while cooking dinner, send a text while bathing the kids, and spend more time looking into electronic screens than into the eyes of our loved ones. With our never-ending to-do lists and jam-packed schedules, it's no wonder we're distracted."
Fair enough. Guilty. Now say this out loud, because this is key to Stafford's message:
"It doesn't have to be this way!"  
That feels better already! But technology distractors are like an invisible toxic slime. They ooze into our daily lives, gradually slithering and embedding themselves into every open space they can find. Before you know it, you're covered in it and it feels impossible to get out.
You're Out Of Control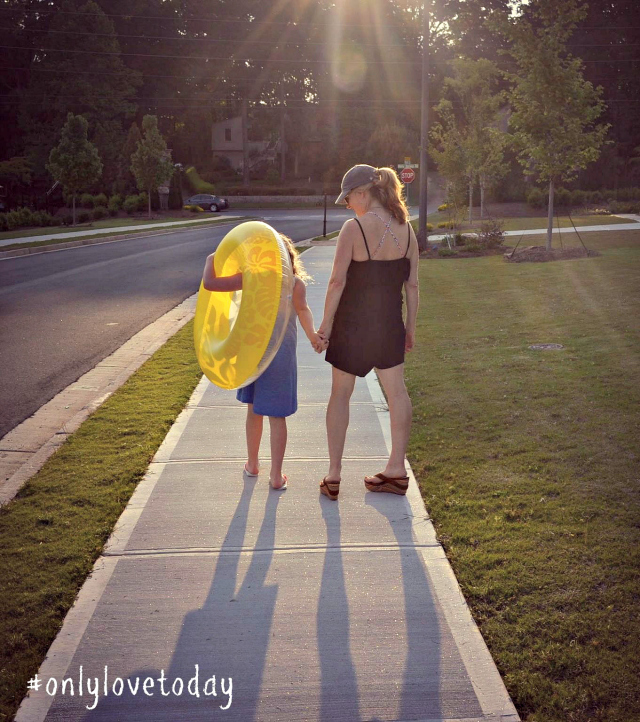 Stafford not only knows that it doesn't have to be this way, but she's figured out how to help people change. And she was able to do it well enough to become a New York Times Best Selling author! Her first book describes it perfectly:
"Hands Free Mama is the digital society's answer to finding balance in a media-saturated, perfection-obsessed world. It doesn't mean giving up all technology forever. It doesn't mean forgoing our jobs and responsibilities. What it does mean is seizing the little moments that life offers us to engage in real and meaningful interaction. It means looking our loved ones in the eye and giving them the gift of our undivided attention, leaving the laundry till later to dance with our kids in the rain, and living a present, authentic, and intentional life, despite a world full of distractions."
Balance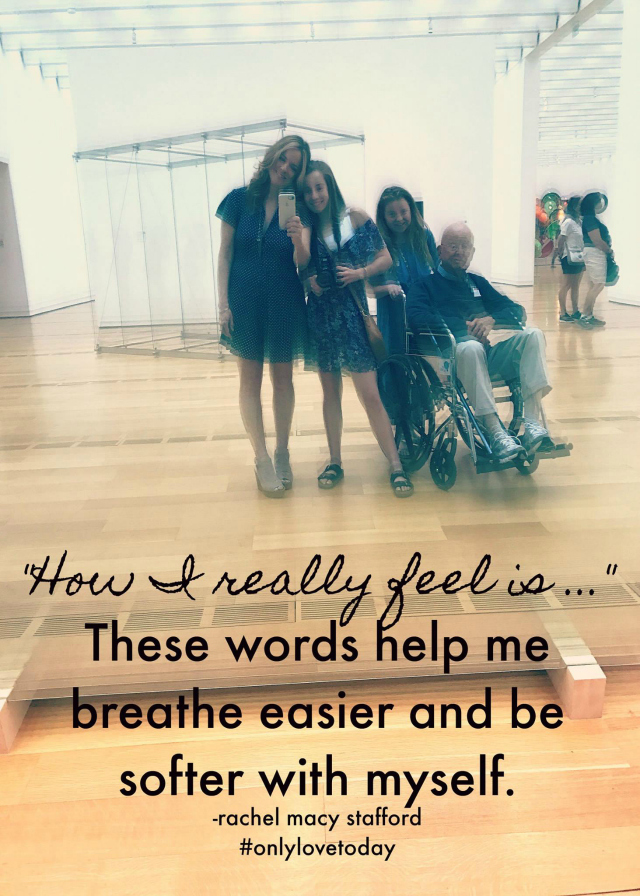 Finding balance in our lives has always been a highly sought, yet elusive goal for generations. But one must admit that rapid and ever-changing modern technology is perhaps a bit heavier load than other distractions of the past.
Stafford believes the search for balance can be best found in the truth of our personal stories, and the key that unlocks the pages of those stories come from a place of vulnerability. "I believe the truths and insecurities we feel most inclined to keep to ourselves are the ones that should be most vocalized," said Stafford. "That is when the lines of our stories become lyrics to an anthem of hope, love, and acceptance."
Hope, love, acceptance—that sounds like something worth trading vulnerability for. Stafford shared an example of that balance-finding trio in a story she recently posted on her Facebook page.
It's a message well worth your time and consistent with the times in which we live. Her conclusive message of prevailing love is not a Hallmark, Disney-infused, idealistic, or empty exposé. Rather, it's a poignant reminder that whether it be the love of a friend or love of humanity, it all starts with authentic connections.
With her permission, here is that post:
Hurt With Her



The power of these kinds of personal stories has helped light the path of Stafford's personal journey.
"I often think back to the first time I spoke my most painful truths out loud to a group in my neighborhood," said Stafford. "I noticed a woman in the back nodding like she got what I was saying. Then a few minutes later, she wiped away a tear, like my story was her story and we are not alone. From that moment, I came to believe this healing truth: When we see each other's scars, we love each other more."
It's Kind Of A Big Deal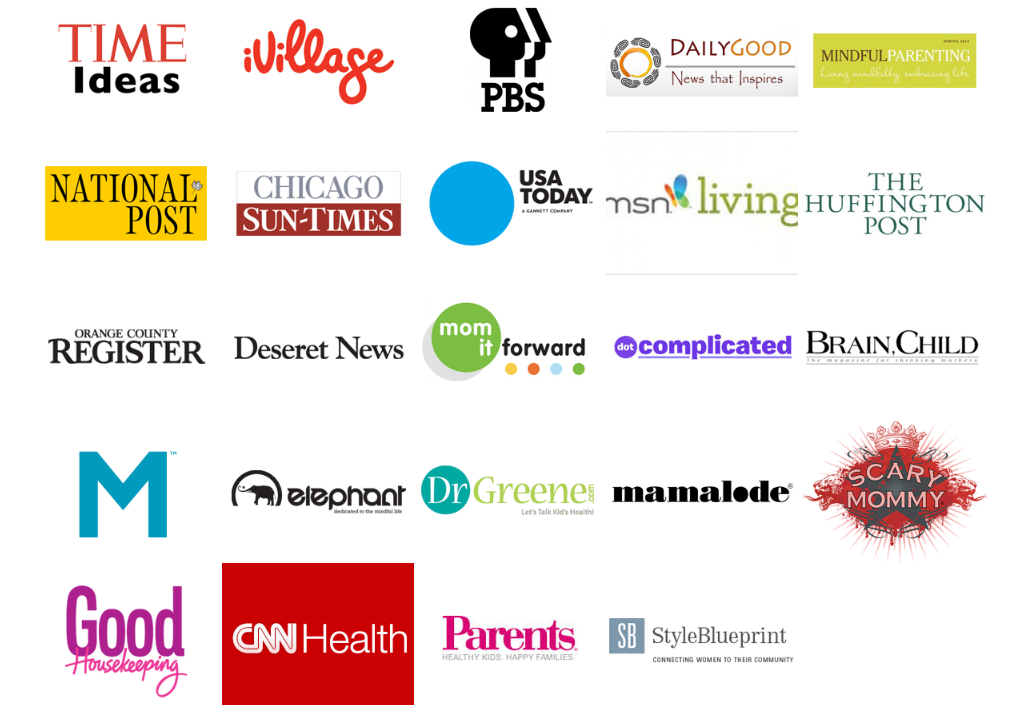 Stafford's three best-selling books offer a deeper look at how she has stopped managing and existing, and really began loving and living. She describes her most recent, Only Love Today: Reminders to Breathe More, Stress Less, and Choose Love, as a "moment-to-moment source of encouragement."
One By One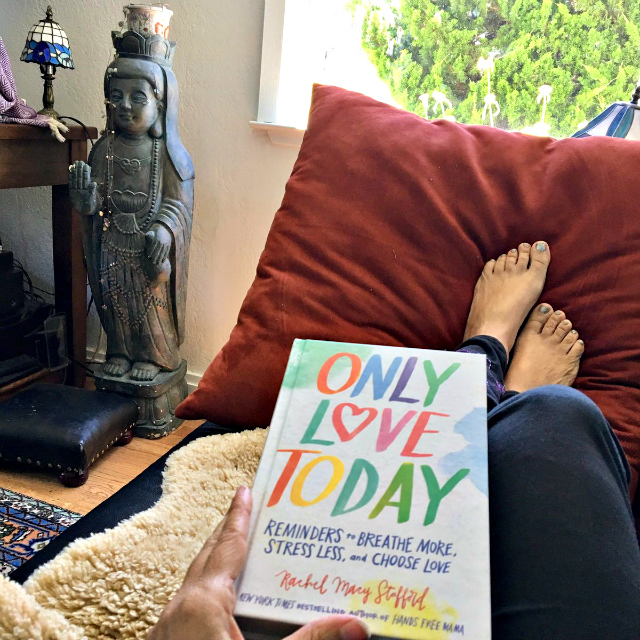 Rachel Macy Stafford offers us all a renewed sense of positiveness and heightened awareness that just might lead each of us, one by one, to a life of balance, peace, and positivity.
Source:  The Hands Free Revolution from Facebook and inquiry interview with Billy Soden, The Epoch Times.