New Zealand is a remote land, but the country's cuisine draws from the traditions of many cultures. "There are no rules," said chef Matt Lambert of The Musket Room in SoHo, which earned a Michelin star again this year for its interpretation of New Zealand cooking. The restaurant has won a star every year since opening in 2013.
In spite of its award-winning status, the restaurant feels casual and welcoming, like walking into someone's living room. The dining area sports a rustic look, with exposed brick walls and a weathered wooden floor and ceiling.
Many of the ingredients commonly associated with New Zealand, like passion fruit, lamb, and kiwi, were actually brought over by settlers, Lambert explained. The Maoris are the first known to have settled the islands, followed by large numbers of immigrants from Europe starting in the 19th century, and from Asia in recent years. "Whoever got here just continued doing whatever they did before," he said.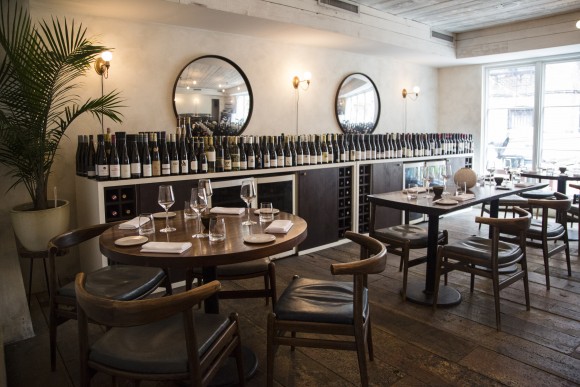 But of course, things changed to suit the new country's environment. For example, a goose roast of British origin was made with lamb in New Zealand, where sheep thrived; back in the British Isles, lamb was expensive and hard to come by.
Through a multicourse tasting menu at The Musket Room, Lambert similarly recalls classic British dishes that made their way to New Zealand, but with a twist. One recent dish was roasted and deep-fried quail with bread sauce and blackberries. Traditional bread sauce is a basic combination of bread crumbs and milk; Lambert makes his with cream, sourdough bread crumbs, onions, thyme, rosemary, and other aromatics. It emits an intoxicating fragrance that makes your mouth water. Coupled with a stock reduction drizzled over the bird, the dish is a most elegant presentation of comforting food.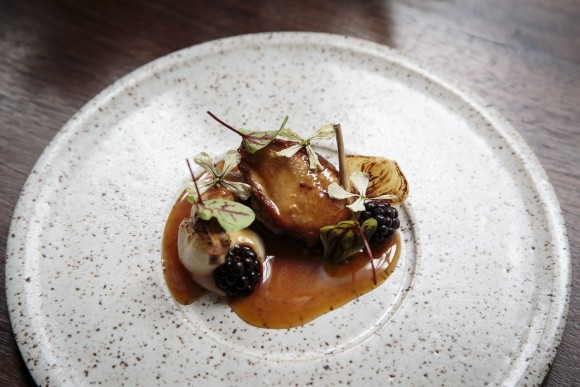 Black pudding, a kind of blood sausage from the United Kingdom, is the accompaniment to a pork chop dish. Lambert grew up eating black pudding for breakfast; in New Zealand, it came in a tube that was squeezed into a pan for frying. His version uses breadcrumbs instead of the typical noodles for stuffing, to achieve a more compact, tight texture. Like a slice of savory cake, the black pudding is light and satisfying, simply seasoned with black pepper and paired with an apple ketchup sauce. The vegetable pairing on the plate comes in the form of thinly sliced potatoes and a smooth kale purée cooked with meat stock.
As an island nation, New Zealand is known for its plentiful seafood. Lambert remembers that as a child, he would pick up oysters, mussels, and cockles right off the beach. But for the restaurant, Lambert tries to source local seafood as much as possible, to minimize the environmental impact of shipping ingredients from so far away.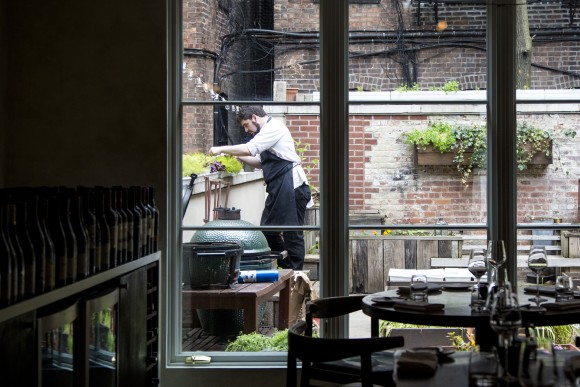 In a dish of olive oil-poached scallops, Lambert complements the natural sweetness of the shellfish with bright accents of Asian flavors. Soft bits of scallops sit in a dressing of ginger, yuzu, and plum vinegar. Interspersed between are slices of pomelo, Cara Cara orange, blood orange, and grapefruit, with varying levels of tanginess that tease the taste buds.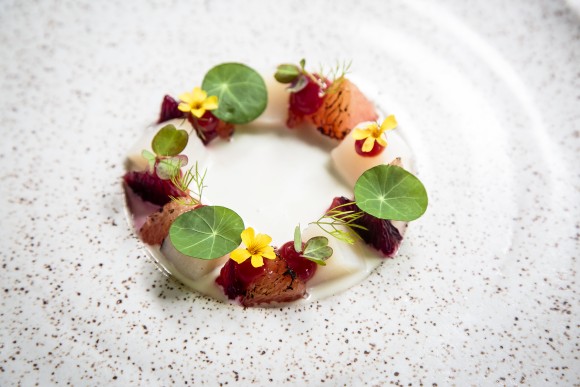 In other parts of the tasting menu, Lambert gets playful with elements of classic Western cuisine. Pork rillette, rich and buttery, is piped onto the plate so that it almost resembles cupcake frosting, then topped with huckleberry jam for a pop of tartness. A squash tartlet is sprinkled with black sesame powder for a dash of nutty flavor.
Desserts, by pastry chef Jin Capobianco, pay homage to the land of the long white cloud. A cake made with lime meringue and kiwi sorbet is shaped to look like a slice of kiwi—but the "kiwi seeds" are actually toasted black sesame. Little squares of toasted coconut lamington, a light sponge cake, make for sweet, airy bites to end the meal.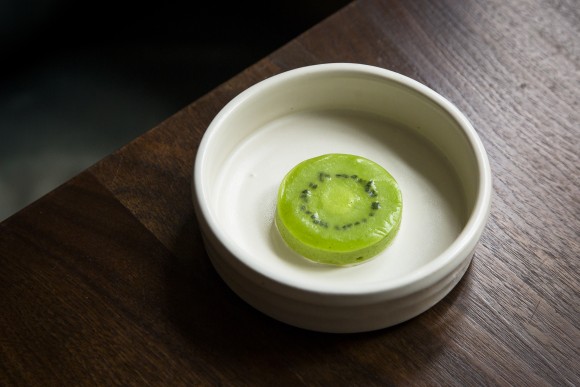 The beverage menu features New Zealand beers and wines, many of them certified sustainable or biodynamic.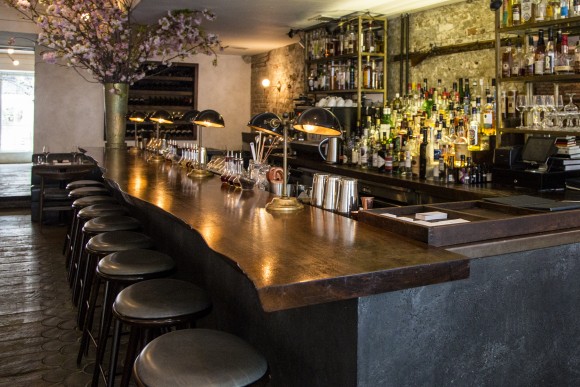 $85 for short tasting menu; $155 for long tasting menu. Some dishes can also be ordered à la carte.
The Musket Room
265 Elizabeth St. (between East Houston & Prince streets)
212-219-0764
TheMusketRoom.com
Hours
Sunday & Monday
6 p.m.–10 p.m.
Tuesday–Saturday
6 p.m.–11 p.m.