Humans and dogs go together like bread and butter—a bond forged over many thousands of years. Canines love living side-by-side in the comforts of a human home.
But that doesn't mean they are immune to the whims of Mother Nature's less domesticated creatures. Kirk Fetter of Placerville, California, learned this the hard way in 2015.
Fetter's dog, Tiki, was 8 years old at the time.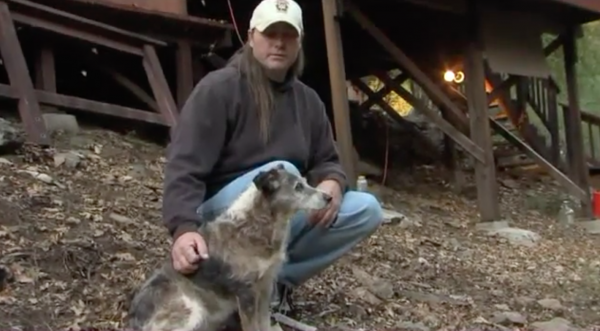 Fetter lives in Placerville, California, with his wife and his dog Tiki. Placerville is a rural town with a population of less than 11,000 and is surrounded by forest and wildlife.
It was late at night and Fetter was sound asleep. Tiki was curled up on the porch.
Suddenly, a swell of commotion outside of his bedroom window roused him out of bed. He came flying through his back door, and found his dog being dragged away.
"I just flew down here in my birthday suit, in my underwear, and basically was ready to pounce on the mountain lion," Fetter said to KCRA.
The mountain lion trying to snatch Tiki was already heading towards the woods.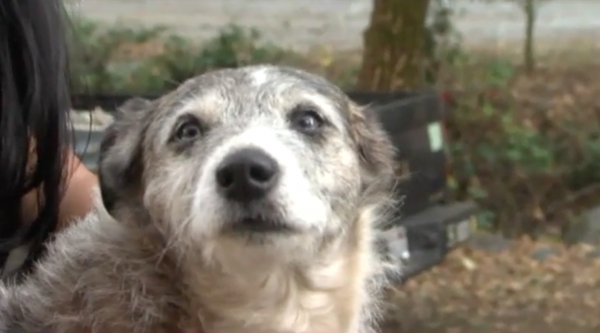 The mountain lion was already making its way towards the woods when Fetter came out onto the porch. When he realized what was happening, he charged towards the lion and jumped on its back.
"My wife did throw a couple of buckets and stuff that was on the deck at the doggone thing as I was running down there," Fetter said.
"And then she completely freaked out when I was down here because the mountain lion didn't let go until I was right on top of it."
Fetter acted purely on instinct to save his pooch, only realizing later how dangerous the rescue attempt was after it was over. He marveled at the mountain lion's imposing size.
"Alls I saw was a big old long tail, and it was just … first instinct was to save my dog," Fetter said to Fox 40. "It's a family member. You got to save your family."
Tiki's wounds were not life threatening, and Fetter learned a lesson from the experience.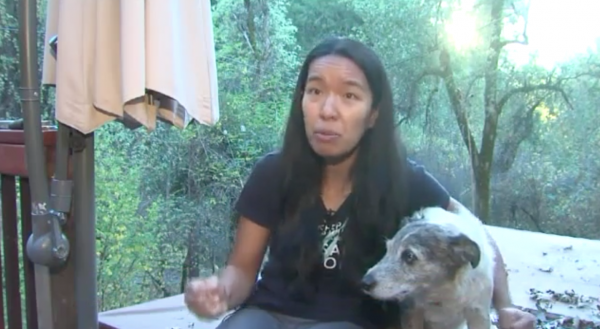 There was no vet available in the middle of the night, so one of Fetter's neighbors tended to Tiki's wounds. They took her to the vet the following morning, who said she would make a full recovery.
"She's like my first daughter, I had her, maybe she was like 3 months old. I fed her like my baby," Chanida, Fetter's wife, said to Fox 40.
The entire family was happy to have Tiki safe and sound at home, but Fetter took the ordeal as a learning experience.
"It's that time of year that deer are coming down off the mountains and mountain lions are following them," Fetter said. "Keep your pets in at night and watch your children at dusk."