Learning a musical instrument can be a vital, life-changing experience. Countless studies over the years have proved that learning to play music has long-lasting benefits, from improved memory and verbal skills to reduced stress and a better social life.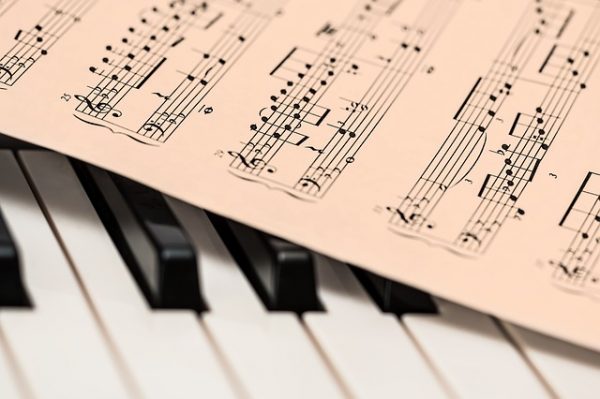 The benefits are even stronger if you learn at a young age, which is why most schools encourage students to take up an instrument.
Unfortunately, the experience can be cost-prohibitive, with parents having to pay out-of-pocket for their kids' instrument rentals—a problem that could keep the musical experience out of the hands of underprivileged kids who need it most.
But it turns out, there are some people who understand the importance of music in a kid's life, no matter what the cost.
That's what one man discovered when he found an old letter from a music store.
Jacques Ruffin, from Florida, recently found a letter in his closet, one he had never seen before. 
It was from a local music store, Allegro Music Centre, where he had rented a trumpet throughout his school career.
The store's owner, James Jones, had written the letter to Ruffin's mother in 2009. It revealed a stunning act of kindness that Ruffin was unaware of:
The store had given the trumpet to Jacques rent-free!

"I have decided to forgive the rent on Jacques' trumpet," the note read. "You do not have to pay me any more for the trumpet. It is yours to play."
Apparently, Ruffin's family had struggled to keep up the rent on the trumpet. But instead of letting them cancel and return the instrument, the store refused to take it back.
"I have been through bad times like you. But remember—Tough times never last, Tough people do."
The trumpet cost $810, and Jones must have taken some financial hit to allow the student to keep playing. Ruffin was stunned.
"I had no idea this letter even existed," he told WKMG. "I was really surprised."
"It was really nice for somebody to even do something like that. I almost cried reading the letter."

The rent-free deal came with one condition: that the family return the trumpet if Jacques ever stopped playing, so it could be passed to another struggling musician.
But to this day, Ruffin still plays his trumpet.
He ended up continuing to play all throughout high school. While he's never gone professional, the trumpet is still part of his life.
"I still practice with it occasionally as a hobby," he wrote.

Ruffin posted the letter on Reddit. With 181,000 upvotes, it quickly went viral and rose to the site's front page.
Many users were inspired by the story—but also encouraged Ruffin to pay-it-forward, making good on Jones' request at the end of his letter:
"Maybe, you can help some other student someday when times are better."
People suggested that Ruffin make a donation to a music program, which inspired Ruffin to follow Jones' example and make an inspiring gesture of his own.
He started a fundraising page to buy instruments for children in need!
"Reading the letter brought me to near tears and I wondered how life would've turned out if it wasn't for the kindness of James W. Jones," he wrote in his GoFundMe campaign, hoping to raise $3,000.
"The money will be donated to local music programs to ensure that every student that is interested in learning to play an instrument will have the ability to do so."

So where is James Jones today? He still owns Allegro Music Centre in Casselberry, Florida. WKMG reached out to him, and he explained that he wrote the letter during the recession, and it seemed like "the humanitarian thing to do."
He also said he didn't write the letter for publicity.
Jones hopes that the story will inspire people to raise money for local music programs.
With his former customer paying it forward a decade later, the story proves the impact one act of kindness can have.