Following your dream is something everyone aspires to do. To wake up every day and not feel like work is work is something we all strive for.
This is what Trinidad Garza has been doing for years. The father's passion is undeniable — he's in his 70s, and yet he still wakes up early every morning to bake and work all day, because he loves it.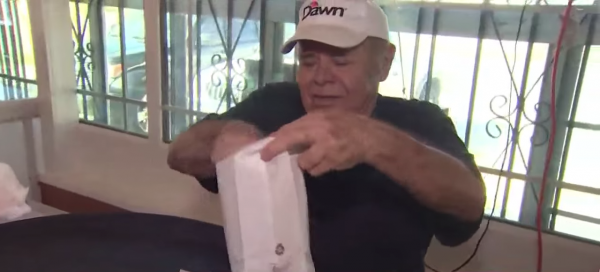 Trinidad owns La Casa Bakery, based in Houston, Texas.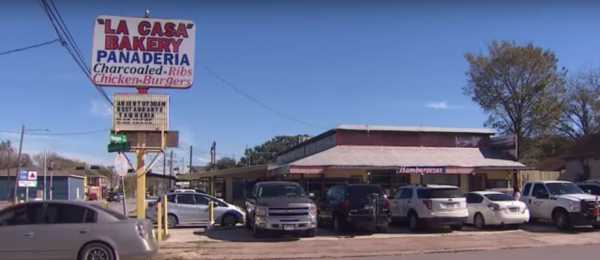 This place not only has pastries but all sorts of foods, which includes unique products such as pineapple empanadas.

Despite the variety in the menu and having hard workers, tough times fell upon the bakery.
In late 2017, Trinidad was at a point where he wanted to sell the place.
Sales were very slow, and the father was thinking about closing the bakery down.
But Trinidad's daughter, Jacqueline, a high school senior, didn't want it to end like this. She became sad when she saw her father was throwing out much of the bread.
"It would be the bread he worked so hard to make," Jacqueline said. "I really believed it deserved more recognition."
So, Jacqueline took it upon herself to help the place survive.
Jacqueline tweeted a video of her father's bakery, with the caption asking people to retweet it so that they could get more exposure and business.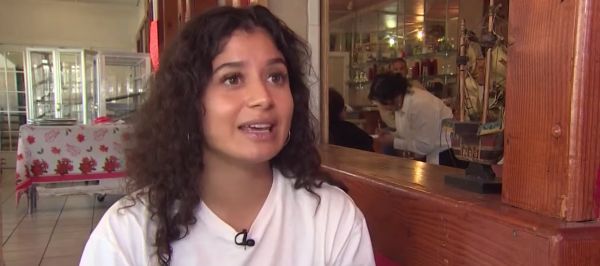 The video showed Trinidad making dozens of pastries, demonstrating how hard he works to create them. She even gave the address of the bakery on the caption.
This tweet was a something of a last ditch attempt to save the bakery, as she knew how much the place meant to her father. At that point, she had more than 1,000 followers on Twitter, which meant the tweet could reached a decent amount of people, but she wasn't expecting anything too big to come from it.
Later that day, the girl checked her Twitter, and she was surprised.
The tweet already had 2,000 retweets in the span of a few hours.
"I really had no idea," Jacqueline told Houstonia regarding the popularity of her tweet.
Her plea was gaining traction, and as the days went by, people started coming into the restaurant. More than the family had expected.
In the four days since the tweet, business had gone up three-fold.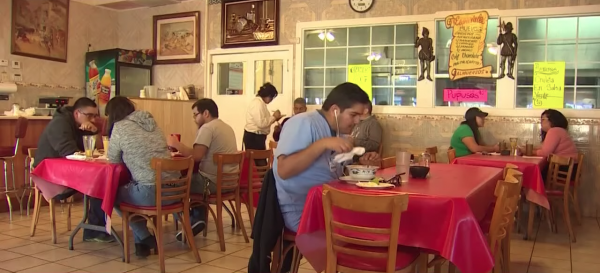 The shelves of bread were becoming empty almost instantly, and the staff had to work harder than ever to replace them. But still, this meant that business was booming.
The many customers that came into the bakery were more than happy to show support for the business.
"I heard this girl saying her dad was gonna go out of business," a customer said. "Social media can do stuff like that, help people out."
A GoFundMe was also created for La Casa Bakery, and it has already reached its $1,000 goal! Support had come in from all angles for the place.

As of right now, her tweet has over 67,000 retweets.
HEY YALL MY DAD HAS A LITTLE PANADERIA/ RESTAURANT. HE MAKES ALL OF THE PAN DULCE HIMSELF. HE BEEN THINKING ABOUT CLOSING BUT I CANT LET THAT HAPPEN, SPRED THE WORD 1 RT COULD BRING IN A POTENTIAL CUSTOMER! LA CASA BAKERY AND CAFE 1002 HOGAN STREET 77009!! 😭😭 pic.twitter.com/cc2fEDwuyB

— glo girl (@basicjackz) December 6, 2017
It looks like La Casa Bakery isn't going to be closing down anytime soon. And all Jacqueline wanted to do was assist her father and help him not give up his dream.
Now, the bakery will likely have consistent business for a long time coming.