If you found yourself in the middle of a "gun battle" what would you do? Run? Hide? Call for help?
What if you were only 18 months old and your only option was to rely on someone else?
Luckily an 18-month-old boy in Las Vegas had a very brave sister looking out for him when his family was recently caught in the middle of a gunfight in a Walmart parking lot.
Samantha Tygrit, her three children, and nephew were leaving Walmart when caught in a gunfight.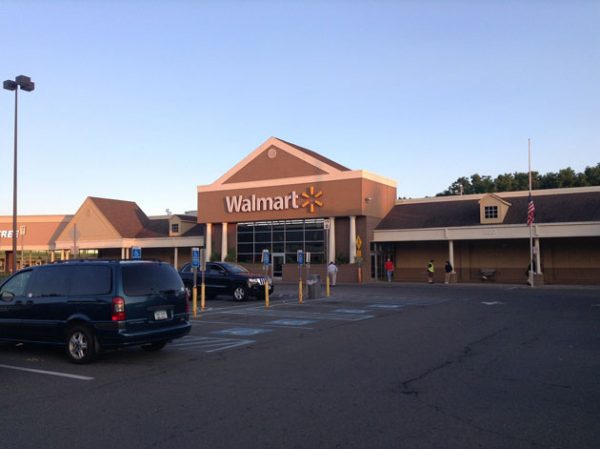 Tygrit was loading her car when all of a sudden a fight broke out in the parking lot. Her three children, 18 months, 4, and 10, along with her nephew, were in the back of the car.
She ran to protect the children and was able to reach her 4-year-old daughter, but was unable to get to the other children in time.
Tygrit shielded her 4-year-old daughter and was shot in the shoulder.

As it turned out Tygrit's 10-year-old daughter, Aaliyah Inghram, already had them covered.
"I didn't want the baby to get hurt so I like stepped in front of the babies," Aaliyah told KVVU. "If I wouldn't have stood in front of my brother, he would have been shot in the stomach."
Aaliyah was hit by a stray bullet while protecting her baby brother and cousin.

"I pulled my 4-year-old out, threw her on the ground, and held her down, and before I had a chance to get my 10-year-old and my 18-month-old, my 10-year-old looked at me and said she'd already been shot," Tygrit recalled.
Aaliyah told KVVU that she remembered feeling like she had been hit really hard, but didn't realize she had been shot until she saw blood.
"She started passing out and I'd never been so scared in my life," Tygrit said.
Both Aaliyah and her mother were treated for their gunshots and will be okay.
Aaliyah's mother was amazed and also thankful for her daughter's reaction. If she hadn't placed herself on top of her brother and nephew it's very possible that one of them might have been hit.
Aaliyah, who is happy to have survived, is also glad that her sibling and cousin are okay too.
"Good thing that my brother's okay because I would rather be shot than him be shot," Aaliyah said.