For those who are unable to get around on their own, a wheelchair can provide a level of independence they may not have otherwise had.
Christine Burke has used an electric wheelchair for nearly 15 years, so when she suddenly found hers had been stolen recently it was like a part of her was missing as well.
"I was real mad because that's the only way I can get around."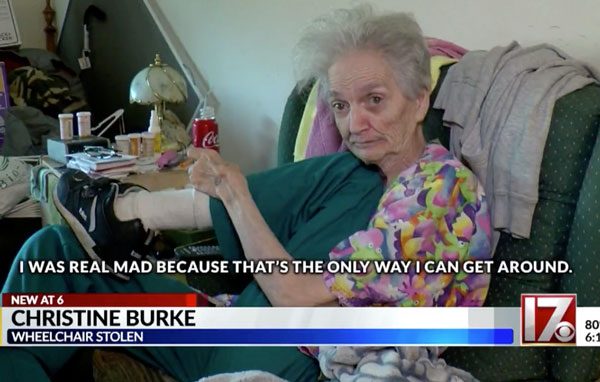 The 76-year-old lives in an apartment in Durham, North Carolina, and relies on an electric wheelchair for moving around.
Although she lives on the ground floor, she's unable to maneuver her wheelchair inside her apartment, so she has to leave it outside. Typically she secures it with a bike lock.
One day she discovered someone had taken her wheelchair from outside her front door.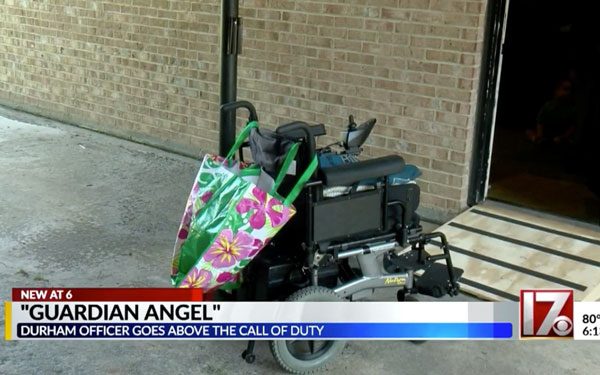 She contacted the Durham Police Department about her stolen property, and Investigator Ron Guardino was assigned to the case.
"I could relate to her lack of ability to get out into the community without any mobility," Guardino told WNCN. "A wheelchair are their legs."
Investigator Ron Guardino knew how important Burke's wheelchair was to her.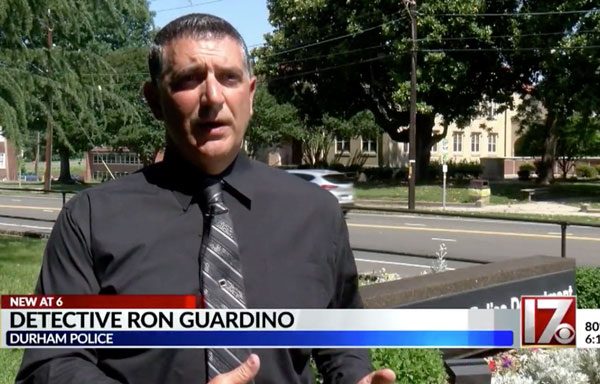 When it comes to replacing stolen items, some things, like an electric wheelchair, are much harder to replace.
Guardino was aware of how difficult it could be to get through all of the "red tape" in order to receive a wheelchair because his 28-year-old son has cerebral palsy and uses a wheelchair.
Recently, Guardino had been looking for a place to donate his son's old wheelchair.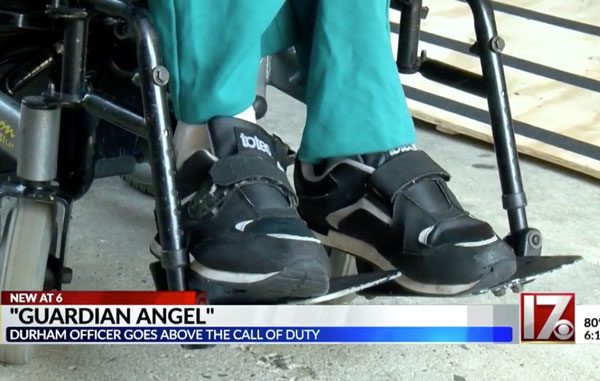 Over the years Guardino's son has required a new wheelchair every so often. Recently, his son grew out of his old wheelchair and needed a new one, which left his family with an extra.
"We were looking for a place to donate it and this case came up and it seemed like a perfect opportunity to help someone," Guardino said.
Without the investigator's generous offer, Burke would have been stuck in her home.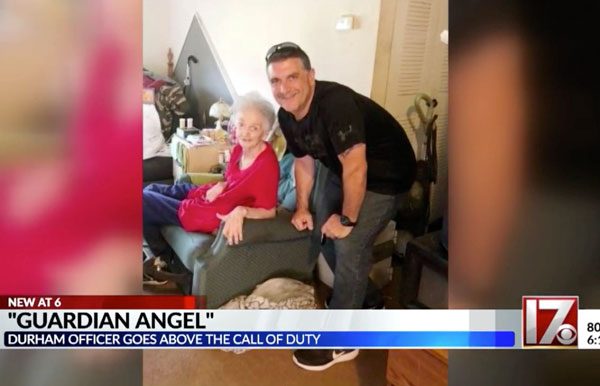 Burke was extremely grateful for the donated wheelchair and was convinced that the "good lord" sent Guardino to her.
And as if giving Burke back her independence wasn't enough, WNCN reported that on his day off, Guardino returned to the woman's apartment and built a ramp so she could bring her wheelchair inside her home.
It might have been a random assignment, but Burke doesn't see it that way. She refers to Guardino as her guardian angel.