There is an awesome sense of satisfaction when you are served by someone who takes pride in their job. When they give you a smile, or maybe go that extra mile to make your experience that much better, not only does it make you feel good, but it also makes you want to keep coming back. It's a win-win for everyone.
That was the story of one hearing-impaired man who received exceptional service from a certain barista at his local Starbucks. He was truly blown away by her efforts to make his experience feel "normal," and she ended up making it really special.
Ibby Piracha has been deaf since the age of two — which made ordering his favorite coffee at times awkward.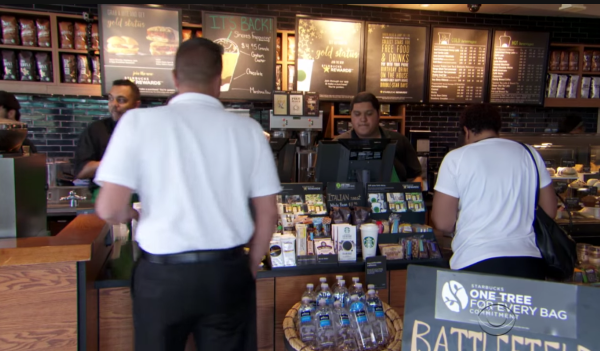 Leesburg, VA, resident Ibby Piracha had been going to his local Starbucks around three times a week for years. Each time, he ordered the same thing: a caramel Frappucino. But Piracha, who has been deaf since he was two years old, often had difficulty being understood.
Piracha can speak, but most of the time he found it was easier to simply write down his order on his phone and hand it to the person behind the counter.
But that all changed one day in February of 2016. On that day, Ibby received a message of his own.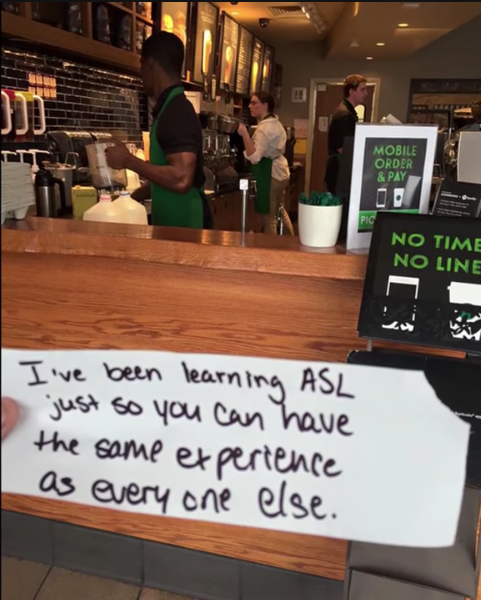 On February 19th, he walked into his local Starbucks and immediately noticed that one of the baristas, Krystal Payne, was doing something odd.
"When I came in, the first thing she did was write the note," Piracha said according to CBS News. "So, I thought maybe she had a question for me, or something…And as I read through it, it shocked me."
Not only did it shock Piracha, but what the barista wrote touched him deeply.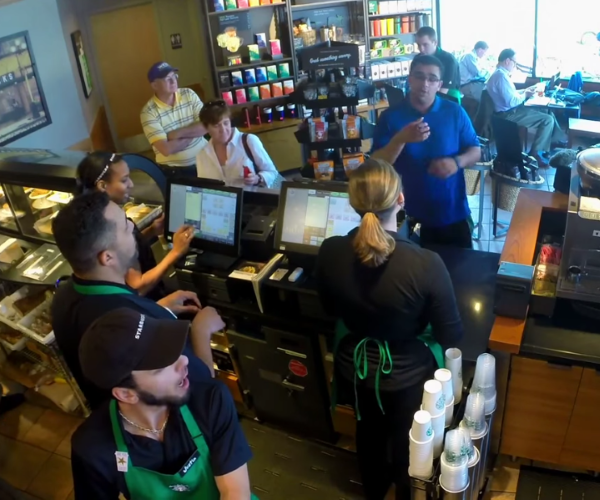 "I've been learning ASL just so you can have the same experience as everyone else," Payne wrote.
After Piracha read the note, Payne, using American Sign Language, asked Piracha what he wanted to drink.
Payne spent over three hours one night using YouTube videos to learn some basic sign language just so she could ask him one question: "What do you want to drink?"
"If he's a regular, and I want to make that connection with my regulars, I should be able to at least ask him what he wants to drink," Payne said according to CBS News.
Piracha was deeply moved by the gesture, and even saved the note.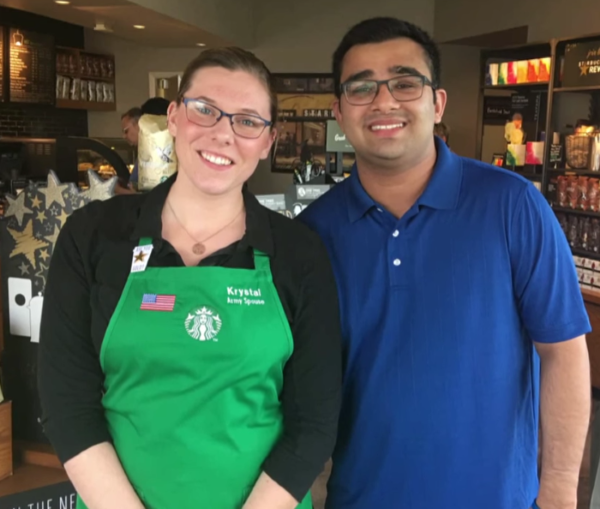 "It's something that was so inspirational," Piracha said according to CBS News. "So, I keep it in a frame."
We interact with people doing service jobs everyday, but we sometimes forget the impact those encounters can have on our daily lives. When you have someone going out of their way for you, even if it is just to make you feel "normal," it can sometimes make you feel really amazing.
"It was just something that really gave me genuine happiness," Piracha said according to CBS News. "Even now, still smiling."
Watch the full story below: