Bastille Week

Celebrate all things French with Bastille Week, from pétanque tournaments to a Bastille Day Ball.
Pétanque is similar to horseshoes except it is played with metal balls. There's a target, and you have to get as close to it as possible.
Bastille Day on 60th Street on Sunday, July 12, will feature food, champagne tastings, and activities for children and families (noon–5 p.m., on 60th Street between Fifth and Sixth avenues). Tickets for champagne & chocolate tasting are $55.
French Restaurant Week also returns, July 13–19, with prix-fixe menu options (at 17.89, $35.78, or $178.90 for two or four with a beverage) Participating restaurants include Orsay, Chez Lucienne, and La Sirène. For a complete list of restaurants, see FrenchRestaurantWeek.com
Celebrate Flatiron Chefs
Enjoy outdoor tastings at the 11th annual summertime party featuring top restaurants and chefs from the Flatiron District and beyond. Chefs such as Daniel Humm and Mark Welker (Eleven Madison Park), Jaime Torres and Felipe Torres (Raymi), Marc Vidal (Boqueria), and many more, will present signature dishes to guests.
Tuesday, July 14, 6.30 p.m. Madison Sq. Park. Tickets: $200.
http://madisonsquarepark.org/things-to-do/calendar/cfc-2015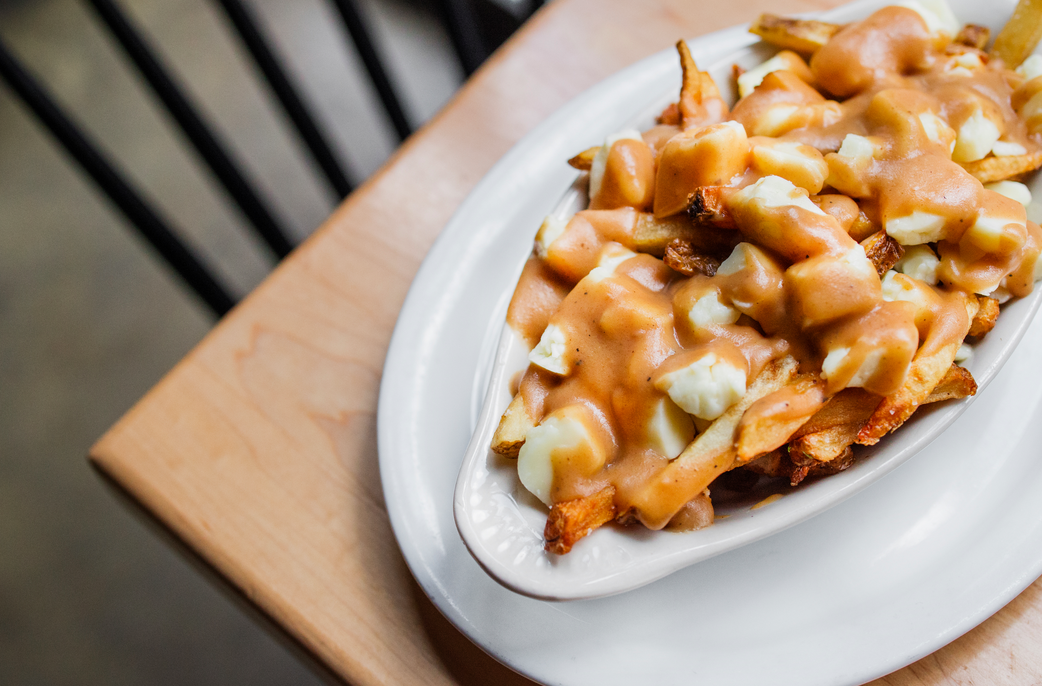 Mile End Deli's Poutine Week
Apparently there is no one season for poutine. Mile End Deli will feature special versions of the Canadian fries and cheese curds dish from July 13 to July 19. Think Philly cheesesteak poutine, chicken fried poutine, and chilaquiles poutine.
Available for brunch, lunch, and dinner. $18 each at the Manhattan (53 Bond St.) and Boerum Hill (97A Hoyt St.) locations.
Dumplings a Global History
Fascinated by dumplings and their history? Don't miss this talk by Barabara Gallani, director of food, safety, and science at the U.K. Food and Drink Federation. She will explain the differences and similarities between the ways dumplings are presented in different cultures. Tasting included.
Wednesday, July 15, 7 p.m. Lexington Avenue at 92nd Street. Tickets: $35.
http://www.92y.org/Event/Dumplings-A-Global-History.aspx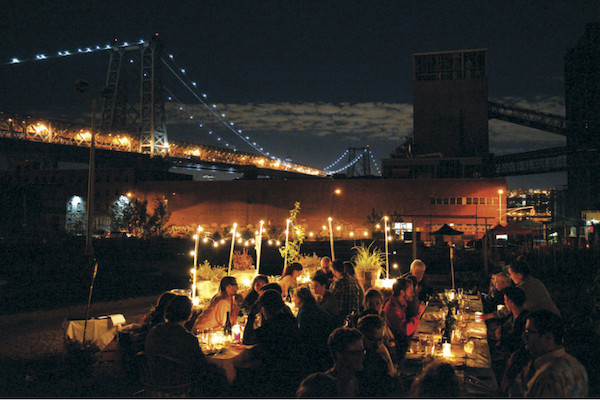 Pit & Whiskey at The Farm on Kent
Enjoy an evening of comfort food with Food Karma Projects as it hosts award-winning chefs and produce from New York state farms, as part of their farm-to-table dining series. Pitmaster Robbie Richter (founding pitmaster at Hill Country BBQ and Fatty 'Cue Brooklyn) will grill up a wide variety of locally sourced meats.
Thursday, July 16, 7 p.m.–10 p.m. 320 Kent Avenue,Brooklyn. Tickets: $85.
https://www.eventbrite.com/e/food-karma-feasts-pit-n-whiskey-at-the-farm-on-kent-tickets-17501097253
Curry Hill Restaurant Crawl
Enjoy an evening of fine Indian food from Haldi, Dosai and Chote Nawab at NYC's first annual #CurryHillCrawl hosted by Fine Indian Dining Group. Unlimited tastings of signature dishes and cocktails included.
Tuesday, July 14, 6.30 p.m.–9.00 p.m. Haldi Indian Cuisine –102 Lexington Avenue. Tickets: $45.
http://www.eventbrite.com/e/curry-hill-restaurant-crawl-tickets-17504549579.