It was a frigid winter day in Wareham, Massachusetts, with temperatures set to dip to 8 degrees below zero.
But for Sofia Andrade, it was her lucky day. The woman had tried her hand at a lottery scratch-off ticket.
She was stunned to see that she won $200.

For Sofia, that money wasn't nothing. As a single mother of three, the money could've gone a long way towards easing her finances.
But life had other plans.
Later that day, she met a stranger—a homeless man named Glenn Williams. Glenn was on the street begging when Sofia spotted him.
"He was standing on the side of the road with a 'homeless please anything would help' sign," Sofia recalled to Inside Edition.
Having just been blessed with some sudden extra cash, couldn't resist helping the downtrodden man out.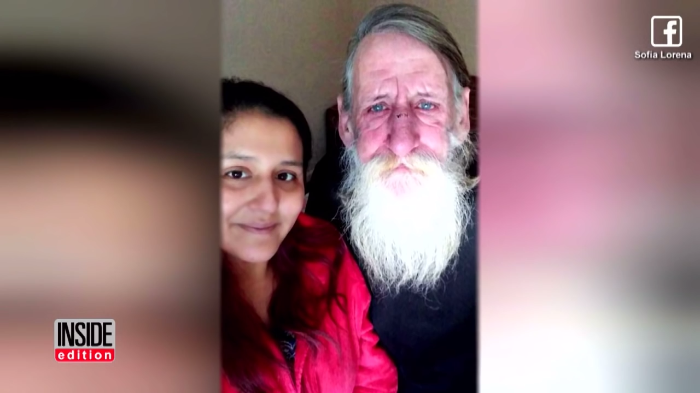 "I pulled over and asked to take him for coffee and something warm to eat."
As the two sat in a local coffee shop, Glenn suddenly broke down from the sudden act of kindness.
"He was so overwhelmed by just the generosity of a coffee that he just couldn't stop crying," she told WCVB.
Realizing the difference something so small could make in somebody else's life, Sofia knew he could use the $200 far more than she could.
"I knew that the money never really belonged to me," she told WCVB.
"This money was meant to help him."
Sofia knew exactly what to do with her winnings. With the freezing temperatures approaching, she knew she couldn't just let Glenn back out on the streets.
So she took him to the local Rosewood Motel, and arranged for him to stay for three nights.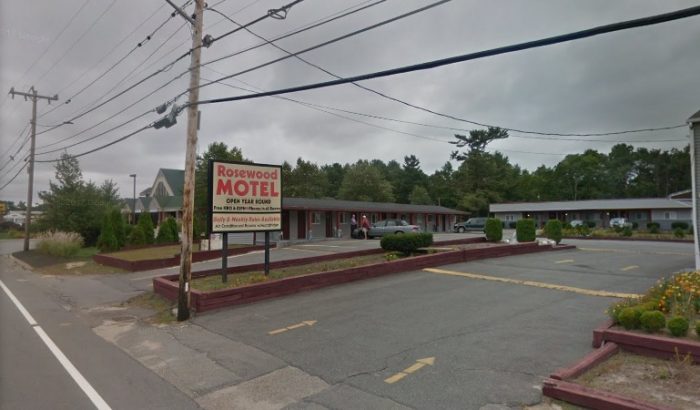 Glenn was stunned by his good fortune and this stranger's kindness.
"I couldn't believe there's somebody like her," he told told WCVB.
But Sofia went even further than that.
While she did all she could with her lotto winnings, she knew it was only a temporary fix for a much larger problem.
So she started a GoFundMe page, hoping to raise enough money to make a permanent impact on Glenn's life, after he had been homeless for three years.
"Im hoping that we as a community can come together and give this man a second chance," Sofia wrote on the fundraising page.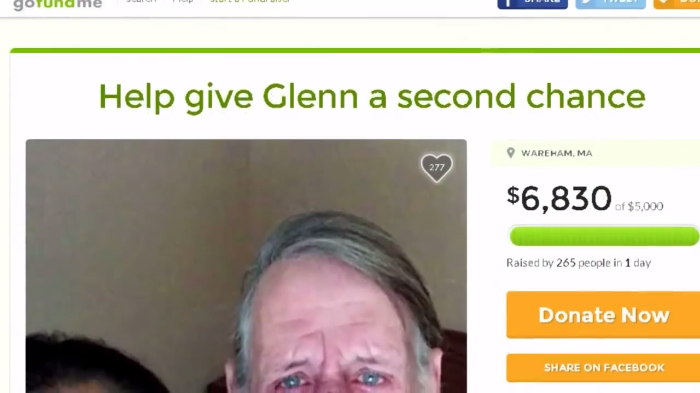 In only one day, Sofia achieved her $5,000 goal.
Not only that, but people in the community, taking after Sofia's random kindness, decided to give back in their own way. For instance, a local barber offered Glenn a free haircut, and a child made him a Valentine's Day card.
Glenn was blown away by the life-changing turn of events.
"There's a lot of good people in this world," Glenn told WCVB. "I'm overwhelmed with all the help, and I just want to thank everybody."
And of course, Sofia must've been thrilled to see her bit of luck end up making such an impact on someone's life.
Needless to say, the right person won that scratch-off money!