A decade ago, electrical engineer Guo Jufeng said goodbye to his wife and son in China to take a business trip to Germany.
He didn't realize it, but it was to be the start of a new life for him—and the end of years of horror.
Guo spent years in and out of Chinese labor camps where he faced horrific torture.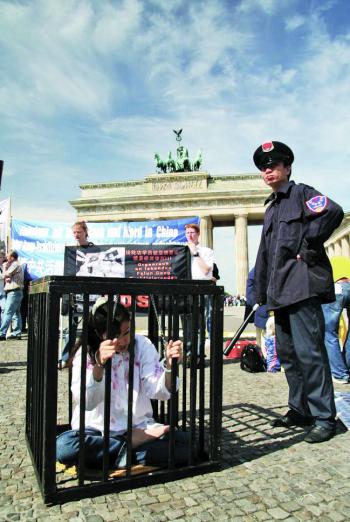 Prior to 2008, Guo had been abducted by the police four times, and spent a total of 454 days in three different labor camps, according to NTD Television.
"I was tortured in more than 20 ways. The police officer even put an electric baton over my neck for over 5 hours and all my neck skin burned," Guo told NTD Television in a 2014 interview.
"In addition, I was forced into labor, such as collecting vegetables, moving floor blocks, quarrying and producing diodes. The diodes weighed over 130 kilos. We worked for over 16 hours each day except time for meal and sleep."
He was twice forced to stay in a tiny room for a total of a month where he had barely enough room to move; his arms were handcuffed to the wall. To sleep he had to use a shoe for a pillow.
"The jailer even opened the door in January. In northeast China it was minus 20 degrees in winter. They attempted to freeze me with cold wind and snow," Guo said.
But Guo hadn't committed any crimes to warrant this punishment.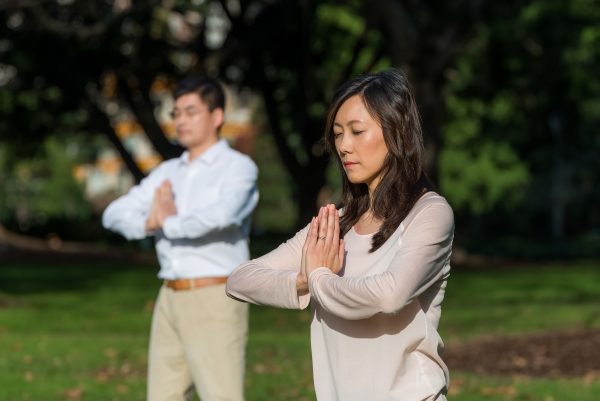 Guo was sent to the labor camp because he followed a spiritual meditation practice called Falun Dafa, also known as Falun Gong. The practice includes five gentle meditative exercises as well as teaching the principles of truthfulness, compassion, and tolerance.
The engineer had come across Falun Dafa in 1995 when he was a 22-year-old college student. It quickly gained popularity in China during the 1990s as it was free to learn, had excellent health benefits, and was a way for Chinese people to reconnect with their heritage and traditional beliefs, according to the Falun Dafa Information Center.
By the time the Chinese Communist Party decided to ban Falun Dafa in 1999 and launch a country-wide persecution against practitioners, often forcing them to give up their beliefs, Falun Dafa had become a way of life for Guo.
He refused to give up his beliefs, no matter how brutal the persecution was.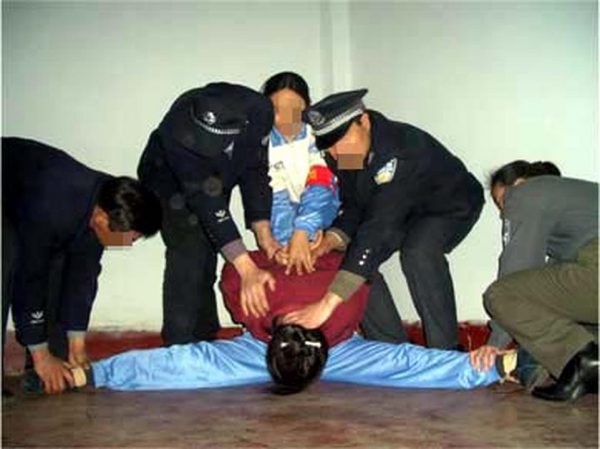 The last time Guo was released from the labor camp was after a 24-day hunger strike.
Guo's girlfriend during this time was pressured to break off her relationship with him. But she stood by him and they married in 2004. Three years later they had a son.
It was around that time that Guo found a new job. In 2008, the company sent him on a business trip to Germany.
The persecution of practitioners during that time was severe.
"It was when the persecution of Falun Gong peaked before the Beijing Olympics," Guo said, according to Minghui.org.
Guo arrived in Germany—and after much thought, he decided to stay and apply for asylum to avoid further persecution.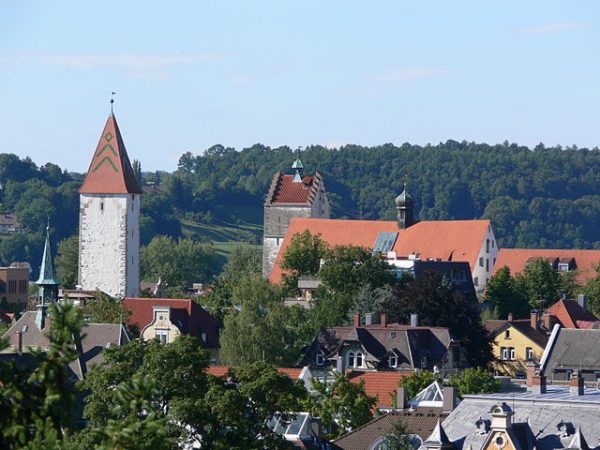 Guo now had the freedom to practice his beliefs, and the weight of persecution had been lifted from his shoulders. In June 2009, his son jumped into his arms and his family reunited at Frankfurt International Airport.
However, he faced a new problem—he had to support himself in a country where he couldn't speak the language and his qualifications were not recognized.
"It was very clear to me that learning German was the first step in finding a good job," Guo said, according to Minghui.org.
In order to support himself and his family, Guo worked as an electrician, postman, and a laborer in a transport company. But he was determined to complete his German language studies and to find work as an electrical engineer to carry on where he left off.
"I had to persevere while maintaining a peaceful and rational state of mind. It wasn't easy, as I faced a lot of setbacks along the way," Guo said.
Practicing Falun Dafa helped him to stay focused during this difficult time.
"Each time that I had finished the Dafa sitting meditation, I found that my mind was very calm and all of my anxieties had disappeared. In addition, I was filled with positive energy and quickly recovered from any body fatigue that I had," he said.
Finally, after five years of hard work, Guo was hired by a multi-national company in Germany as a certified electrical engineer.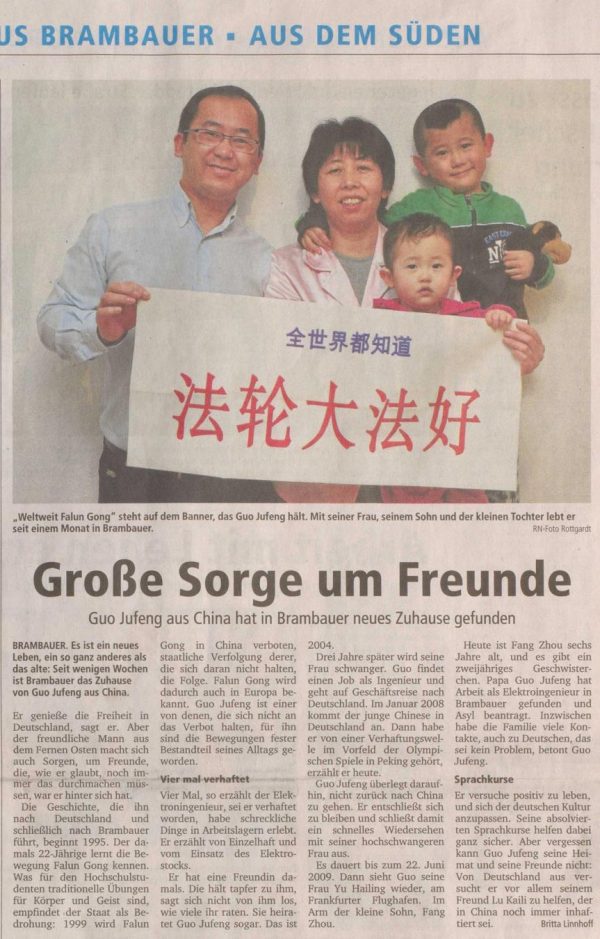 Guo's story of surviving torture and then rebuilding his life in a foreign country became well known in his community.
"I'm lucky to have settled down in Germany, where I can do my exercises and think freely," Guo said in a TV program broadcast by WDR in September 2014, according to Minghui.org.
Dortmund City Labor Bureau published Guo's story, "Guo Jufeng, a Fresh Start," in its small, in-house newspaper in 2013, according to Minghui.org.
And in 2014, his inspirational story was picked up by local a German newspaper Ruhr Nachrichten, and a TV and radio station.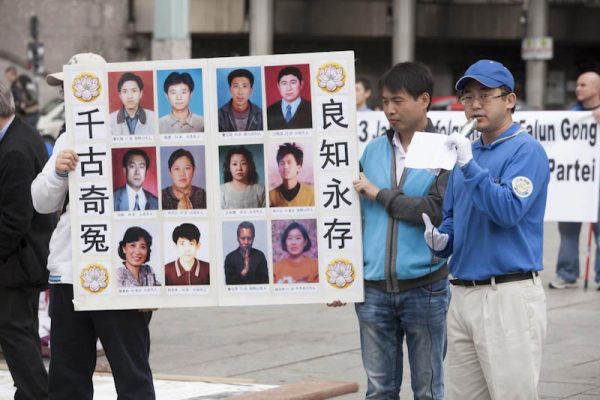 But he never forgot about his friends back in China who were still suffering. At least 20 of his friends and acquaintances who also practiced Falun Gong passed away due to the persecution, according to NTD Television.
Through sharing his story, Guo continues to work to raise awareness of the persecution in Europe and around the world.