Everybody likes to get a deal. So when we see a coupon for an item we need, it's fun to cut it out and get yourself a discount—even if it's only for a dollar or less.
But we buy a lot of household items every year, so those 40 cent discounts can eventually add up to some real savings. One woman realized the potential of extreme couponing to bring down her yearly expenses—and used those savings to buy something incredible.
Yesenia Ward, a mother from Las Vegas, first got into couponing three years ago, just as a way to save up money for extra purchases.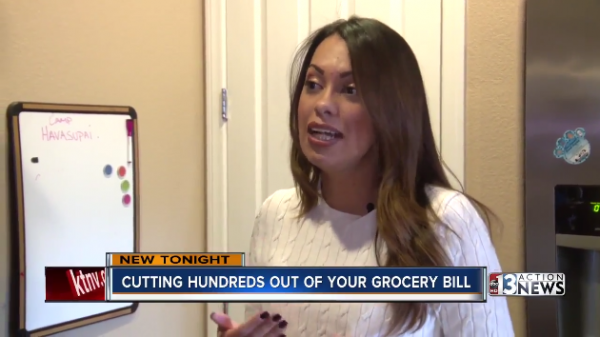 "We weren't struggling before," she told KTNV. "But I was like I need extra money for when my kids need stuff."
But now, Ward is a couponing expert.
She spends a few hours a week going through coupon newsletters, and organizing them in a large binder, organized into sections like "baby," "beauty," and "household."
Ward says the key is to only pick out coupons for things you would buy anyway, not just things that are on sale.
"I don't clip everything, I clip what I know I'm going to use."

Ward then takes her couponing binder to the store with her. Her strategy is to wait for a sale to get an even bigger discount.
"You always want to use your coupons when stuff is on sale, not when it's on regular price," she told KTNV.
While obviously the method doesn't work on items like milk or meat, she's able to save a ton by purchasing essential non-perishable items like coffee and toothpaste in bulk.

As a result, Ward's cabinets are fully stocked with items. If all of this seems obsessive and a waste of time, you'll think twice when you hear how much she's saving:
$500 a month!
For the Ward family, the hours of couponing and crowded shelves are well worth it, because they've put their extra savings to good use and get to see a direct result of mom's couponing effort:
They bought a five-bedroom house… and a new car!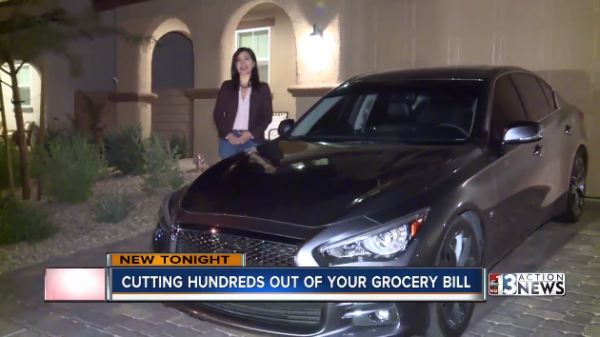 Moral of the story: don't throw out all those coupon mailers you get with the newspaper—you might just be able to turn them into a car.