RICHMOND, Virginia—It feels decidedly Southern in this city. Maybe it's the warmth behind simple interactions with strangers, the stately Colonial Revival architecture, or the historic sites bearing witness to the Civil War and the civil rights movement.
History runs through Richmond, about a two-hour drive south of Washington. It was here that founding father Patrick Henry gave his "Give Me Liberty or Give Me Death" speech—at St. John's Church located in the Church Hill neighborhood. The area is now a real estate hot spot known for its 18th-century historic homes, streets lined with gas lanterns, and trendy eateries.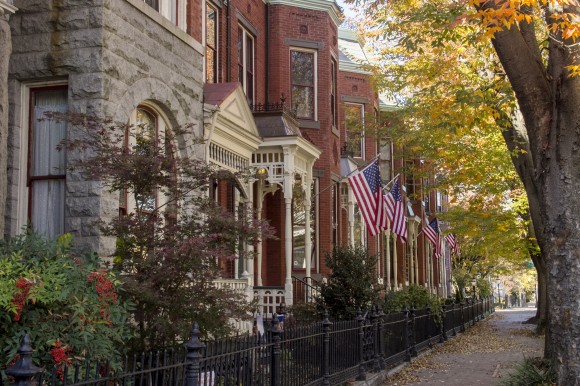 The city, strategically located on the James River, was chosen to become the capital of the Confederate states in 1861. By the time the Civil War came to an end, a large portion of Richmond was destroyed.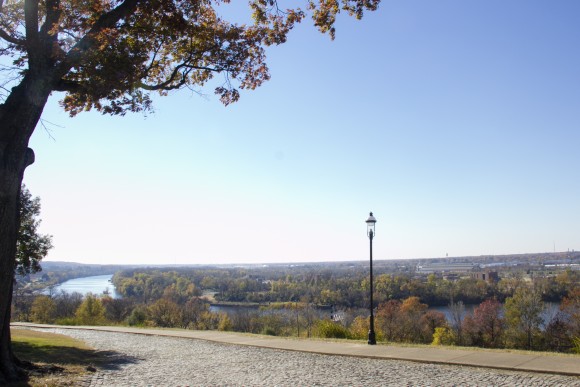 Remnants of that history stand today. All around Richmond, you'll see statues of Confederate generals. Museum exhibits document the Civil War in detail. It is an eye-opening experience to be up close with some of the nation's most painful memories. The past comes into focus, offering visitors opportunities for reflection.
A Culinary Hot Spot
About five years ago, the city started to become a thriving hub of culinary creativity.
Every year since 2014, the Fire, Flour & Fork festival convenes the South's top chefs, food and beverage producers, cookbook authors, and food academics for a four-day celebration of Southern cuisine and history. Last year's festival included a biscuit tasting event, with different spots making their own versions of that quintessential Southern baked treat: one with sharp cheddar and served with sage and honey-infused butter; another that conjured New York deli flavors with cream cheese and chives, stuffed with a salmon sausage.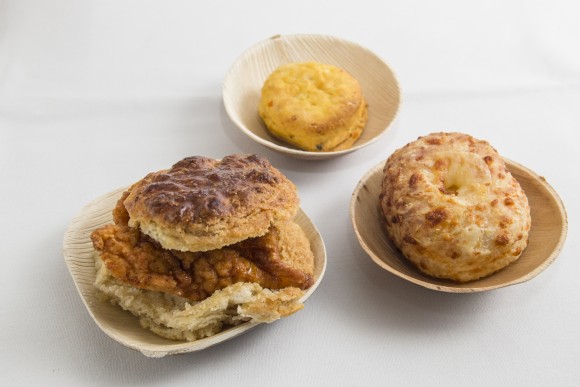 Chefs are imagining a new style of Southern cooking, one that combines influences from different cuisines that make up America's cultural fabric, while highlighting local heirloom ingredients.
During the festival, chef Travis Grimes of Husk, the celebrated Charleston restaurant founded by chef Sean Brock, partnered with the chefs at Richmond's Southbound restaurant to create Asian-inflected takes on familiar Southern dishes. The mashups include fried chicken drizzled with honey and numbing Sichuan peppercorns; roasted pork belly with an apple-miso glaze; and Thai-style shrimp and grits, with griddled shrimp, peanuts, a sweet potato curry that packs enough heat to make your lips buzz, and an old red rice variety with a texture similar to barley.
It's an exciting time to explore and eat in Richmond. To make the most of your time, I recommend you venture to these attractions and eateries:
Places to Visit
Black History Museum & Cultural Center of Virginia
Located in the historic neighborhood of Jackson Ward, the newly relocated Black History Museum covers a lot of local history in a compact space. The exhibits are a sobering look at the black American experience: a slave collar used during a slave auction, an installation of a lunch counter attended by protesters during the civil rights movement, and a digital photo archive documenting how Virginia stalled on integrating public schools after the Brown v. Education Supreme Court ruling. But history continues to be written: 1990 saw Virginia's first black elected governor, and Loretta Lynch became the first black woman to serve as the U.S. attorney general in 2015. BlackHistoryMuseum.org
Virginia Museum of Fine Arts
This three-level art museum boasts a large collection of Fabergé jewelry, including several stunning imperial Easter eggs decked in gorgeously colored gems. An equally impressive exhibit of English silver—from candelabras to sauce boats—alongside a pair of rare Japanese wooden Bodhisattva sculptures riding on divine creatures, and other treasures, demonstrate exquisite craftsmanship. VMFA.Museum
Shopping in Carytown
This charming neighborhood is lined with boutique shops selling all sorts of wares, from quirky gift items to vintage clothing to Virginia peanuts in an assortment of flavors.
Places to Eat and Drink
Mama J's Kitchen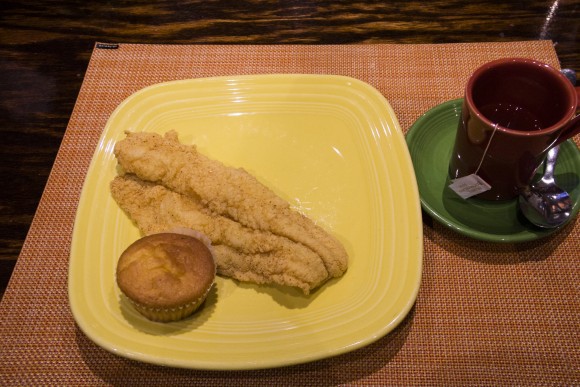 Stop by Mama J's Kitchen for satisfying soul food served in homey environs. The fried catfish is flaky and juicy, and comes with a perfectly executed cornbread muffin ($6). MamaJsKitchen.com  
Perly's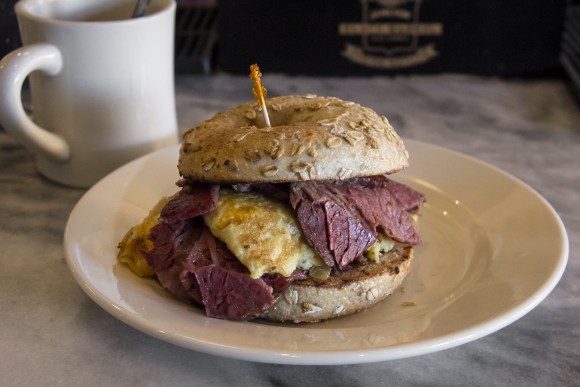 Once neglected and overlooked, downtown is getting a revival thanks to trendy eateries like Perly's popping up. The retro-style Jewish deli—complete with wooden two-seat booths and a lunch counter—smokes and cures its own meats and fish, including some seriously good corned beef that gives classic New York joints a run for their money. Facebook.com/PerlysRichmond
Laura Lee's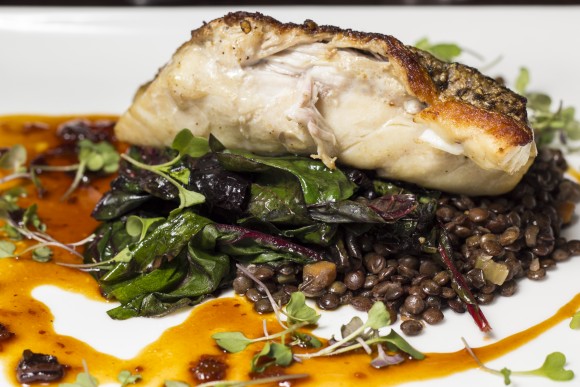 In Richmond, the suburbs are also home to great neighborhood restaurants serving Southern cuisine with a twist. Cross the James River into the Forest Hill suburb and you'll find Laura Lee's, where a Cajun classic like dirty rice is given a Chinese flair. The rice is fried, mixed with bits of chicken liver, bok choy, and edamame, and drenched with a soy-mushroom broth ($8). Local ingredients like rockfish get paired with familiar flavors like sweet and sour sauce ($17). The dessert menu has classic dishes like the Harvey Wallbanger cake, named after the cocktail. The treat is dense but tempered with orange zest and a bitter edge from the Galliano liqueur. LauraLeesRVA.com
Peter Chang Restaurant

You would never have guessed Richmond is home to a James Beard-nominated Chinese chef known for his fiery Sichuanese cooking. Chef Peter Chang introduces dishes that are rarely seen in Sichuan restaurants in America, and handles the numbing spices deftly so that they don't drown out the flavors of the ingredients. Especially memorable are a soup of flounder with sour cabbage, an exciting fusion of heat and pickled tartness ($8); shredded tofu skin dressed in chili oil that fully displayed the numbing power of Sichuan peppercorns ($8); and addictive dry stir-fried eggplants, conveniently shaped like french fries ($10). PeterChangRestaurant.com
Blue Bee Cider
After the spicy meal, soothe your palate at Blue Bee Cider, which makes crisp ciders out of apples that are native to Virginia. At the tasting room, you can sample bottles like the Mill Race Bramble, infused with local raspberries and blackberries, and the Aragon 1904, a lightly sweet blend of modern and heirloom apples. BlueBeeCider.com
The trip was arranged by Richmond Region Tourism. For more information, see VisitRichmondVA.com