Melanie LaFrenier hadn't seen her husband Staff Sgt. Brad LaFrenier for eight months. He had been stationed in Kuwait and wasn't scheduled to return home for at least another month—but when he got word that he'd be returning home earlier than anticipated, he knew he had to make his return special.
"She said before I finish with the military, I had to surprise her once," Staff Sgt. Brad LaFrenier told WNEP.
Since the couple married, Brad has been deployed four times.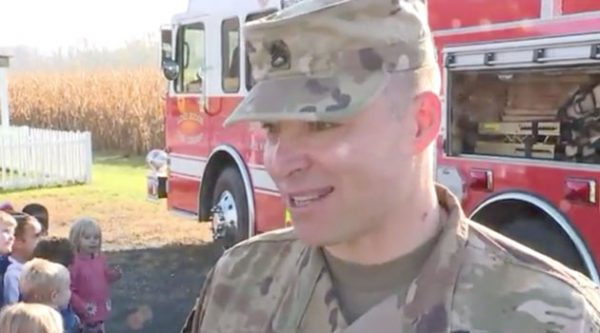 Brad contacted his wife's boss, Denise Baney, at the Susquehanna Valley Child Development Center, where Melanie is a teacher, and the two concocted a plan to surprise Melanie.
Baney and Brad decided that they would use the guise of a fire safety demonstration to surprise Melanie. Since it was National Fire Prevention Month, Melanie wouldn't think much of it when the local fire department showed up to school dressed in their gear.
Together with the help of the local fire department Brad pulled off an epic surprise for his wife.
As the firefighters were putting on their demonstration for the students and teachers, one firefighter took off his helmet and mask and Melanie's mouth dropped.
"I don't really have any words. I'm just really happy."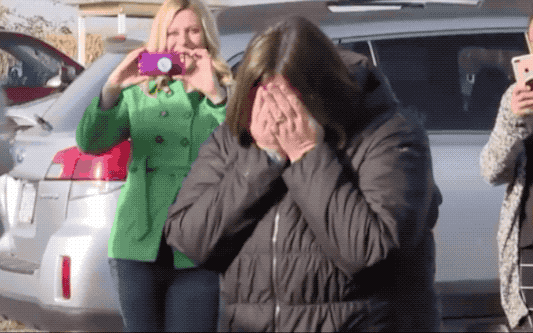 According to WNEP the couple planned to spend some well-deserved time together and had plans to surprise their six children.
Melanie was completely shocked by the surprise.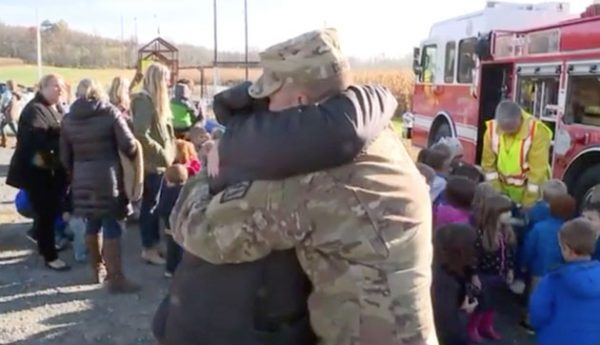 Finally, at least for the time being, Melanie doesn't have to worry about her husband—because her best friend is right by her side.