In a remote part of southwestern Ecuador, for only one week every year, the landscape turns bright yellow.
When the first winter rains arrive in January after a long dry spell, the Guayacán trees get ready to put on a magnificent show.
They only bloom once a year, but when they do, it's a sight to behold. Stretching over about 40,000 hectares (almost 100,000 acres), the forested hills and valleys become golden.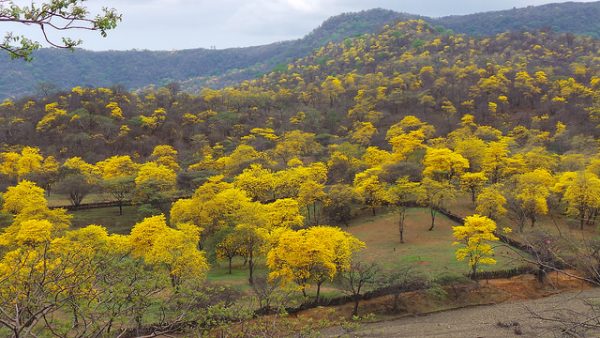 Not many people outside of the little town of Mangahurco really knew about the phenomenon until the Ministry of Tourism started to promote it as a destination around 9 years ago.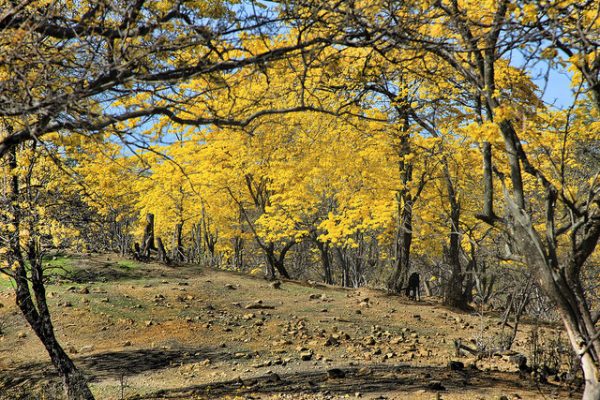 The roughly 600 locals, who are mainly farmers, once used the trees for timber and just accepted the annual bloom as part of life.
Now they welcome around 10,000 tourists from Ecuador and further afield, who brave the dirt roads to experience what has become a sort of tradition and festival.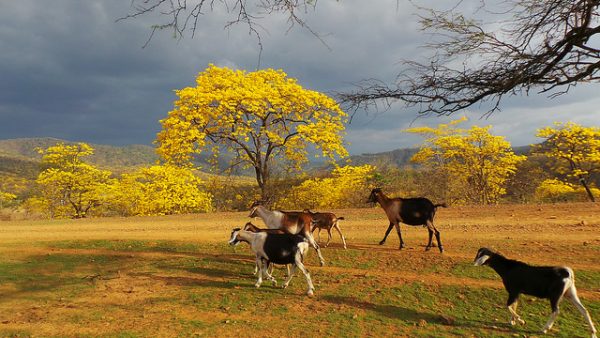 Locals open up their homes to the tourists and create makeshift restaurants, while the goats and pigs that roam around between the rough-barked trees make way for campers who want to sleep under the bright blooms.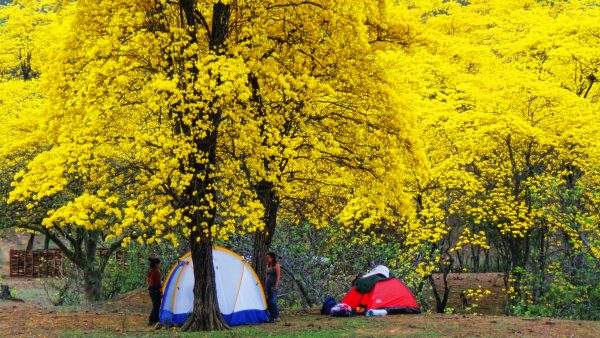 Bike riding or horseback riding along the dusty red trails is a popular way to enjoy the visual feast. When the bell-like blossoms start to fall, they create a rain of yellow that carpets the ground.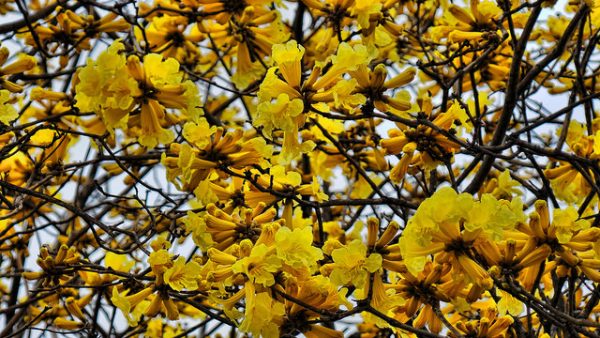 Guayacan trees (Handroanthus chrysanthus) are hardwoods that can grow up to 66 feet (20 meters) tall and can be found in parts of Mexico, Panama, Costa Rica, Colombia, and Peru as well as Ecuador.
Adapted to the dry, hot weather, they shed their leaves to conserve water during the dry season, which lasts nearly nine months out of the year, then burst into life as soon as the rains arrive.
The trees need a good heavy rainstorm for a few days to set off the synchronous blossoming of all the trees.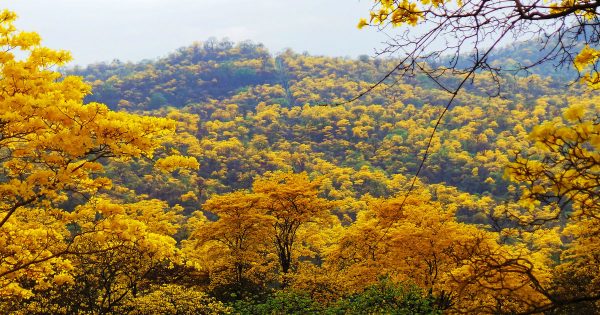 The timing of the blossoming changes every year, so it's hard to plan a trip, but AtlasObscura.com says, "The best way to see it is to be in Ecuador during January, and leave enough flexibility in your plans to set out for Mangahurco—a six-hour drive from Loja, the closest major city—at the last minute."
In 2014, 500,000 hectares of the dry tropical forest in the Ecuadorian provinces of Loja and El Oro became a UNESCO environmental reserve.
See this year's bloom in the video below: