All cooks abide by this credo: Seasoning is critical to the flavors in a dish. So why do top chefs in New York and beyond—among them Eric Ripert, Daniel Boulud, and Gail Simmons—turn to Lior Lev Sercarz for their spices?
La Boîte, Lev Sercarz's spice shop in Manhattan's Hell's Kitchen, displays the stunning breadth of his spice blends. Arranged like cosmetics for sampling, jars upon jars of aromatic seasonings are available for visitors to twist open and smell. The Shabazi, a mix of green chilies, parsley, and coriander, smells so appetizing it almost makes your mouth water. The Pierre Poivre, named after the 18th-century French botanist who researched spice cultivation, is a blend of eight different peppers that tickles your nose with its complexity: minty, tangy, and spicy all at once.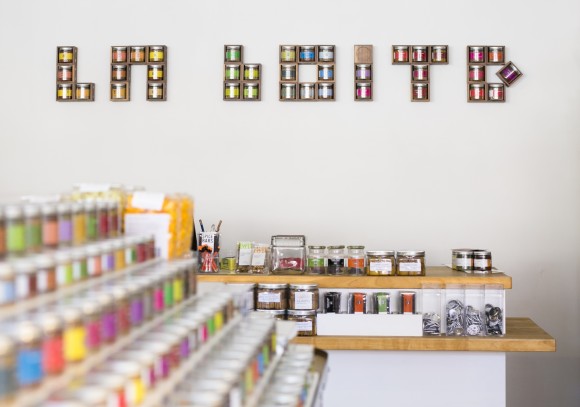 Even jars of single spices are revelatory. Lemon myrtle is woodsy; nutmeg in its shell has smoky qualities.
This wonderland is Lev Sercarz's world. After spending 20 years as a chef in professional kitchens in France and New York, he decided to channel his lifelong fascination for spices into a full-time passion. Today, Lev Sercarz mixes and blends spices for restaurants around the world.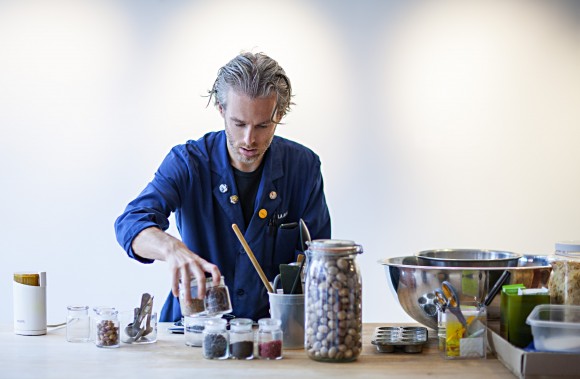 Lev Sercarz's definition of spice is not confined to the typical array in the average pantry. His philosophy: "Everything that I can season my food or beverage with is a spice." That means dried watercress can be used to boost soups and stews; cinnamon buds can add a warm, mellow flavor, commonly found in Asian pickles and teas.
In his encyclopedic book "The Spice Companion," each spice—from A to Z—gets an entry, with information on its country of origin, harvest season, uses in traditional cuisines, and ideal food pairings.
I recently spoke to Lev Sercarz to learn the nitty-gritty about his spice universe.
Epoch Times: What is a typical day like for you?
Lior Lev Sercarz: I don't wear a straw hat and a backpack and run around the world to source spices. I get up, feed my two young kids, and go to my store in Hell's Kitchen, and no two days are alike. I blend spices into over 130 different spice blends that I personally make. I receive shipments from all over the world. I do most of my sourcing and purchasing either by phone or online.
I don't travel to sources around the world to get them, but I do read a lot and connect to a lot to people, either directly or through brokers. It might sound a little bit less poetic than 300 or 400 years ago, when I would have sailed to Southeast Asia to start sourcing some spices. I just have to be practical. There are people who already do it, so I ask them to bring the best possible things they can find.
Epoch Times: When making spice blends, what's your creative process like?
Lev Sercarz: I taste it, I smell it, I take it and just add it to food. Sometimes it doesn't necessarily work. But that's the only way to go about it. This is what I always tell people: You should taste and smell the element as it is raw, but there is no other way but to try it with food or beverage.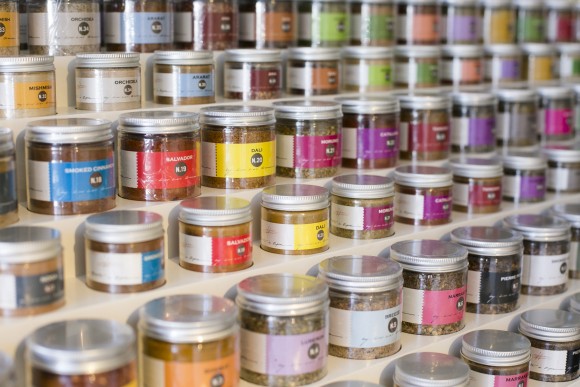 It's a lot of trial and error, and luckily, more trial than error with time. But even after so many years, it's nice when I'm proved wrong or I'm surprised by something I didn't expect would work.
We have a blend that I made many years ago that I like a lot. I use it a lot with meat, fish, chicken, and vegetables. To me, it was always a savory kind of spice. Not too long ago, one of my clients made me a cocktail and I didn't even know what was in it. It was very tasty. When I asked what was in it, he said, "It's your blend [Isphahan N.1]." And I was really shocked because it's a blend that contains a fair amount of garlic in it. It was one of these moments when I was happy to be proved wrong. It's something that I would never expect, even not recommend it.
This young man, who I don't think even knew what was in it, he just went for it. That's the way to go—ignore what's in it. Sometimes it doesn't work, and that's not a bad thing. But if it does work, it opens up so many possibilities.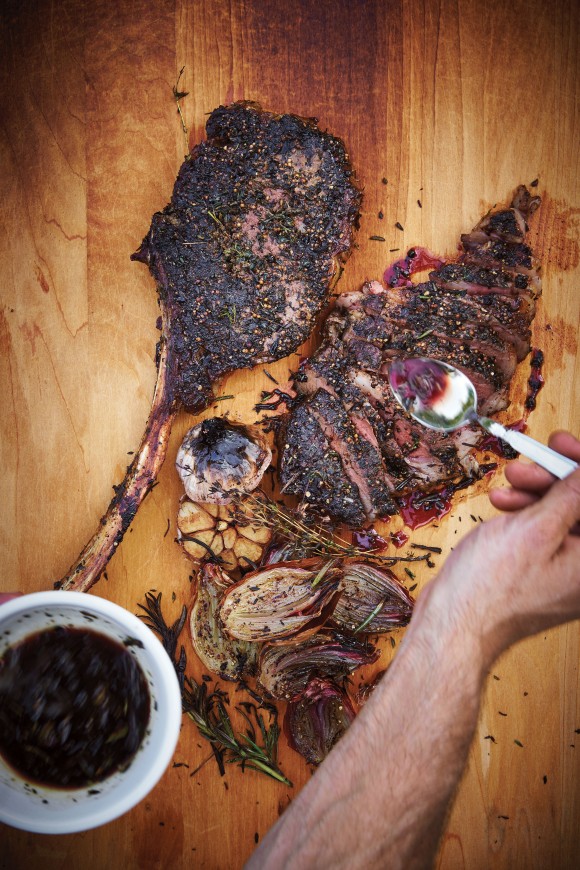 Epoch Times: One thing your book mentions is how terroir is important in growing spices. Could you tell me more about that?
Lev Sercarz: Peppercorns from India don't taste like those from Indonesia or Brazil or Ecuador. It's like any other crop, like cocoa or coffee or fruits and vegetables. It's not that one is better than the other, they're just different.
Sometimes there are very small nuances that are hard to define. Sometimes I don't actually spot a difference among the varieties. Maybe it's a little more pungent or the color is a little bit different.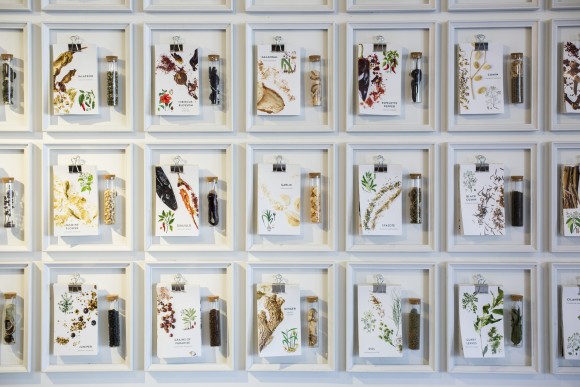 Epoch Times: You write about traditional farming practices in many places that produce spices. What is traditional farming like?
Lev Sercarz: It's family-run, smaller-scale farms. There's not a lot of mechanical equipment. Everything is done by hand for the most part. The landscape doesn't really allow for any mechanical equipment because it's very steep or very wet. It's a lot of farms with an ecosystem where other crops are growing as well as spices. I think it's a very healthy way of growing things. The land remains fertile.
Epoch Times: Are there any spices that stand out to you for being particularly difficult to cultivate?
Lev Sercarz: [Growing] saffron is very labor-intensive. It's not something that you can currently mass produce. It needs vast territory to grow a lot.
Vanilla needs to be hand-pollinated. There remains a handful of spices that are harder to grow, more sensitive to climate, so the prices will always be more expensive. It's like you can buy a car, a luxury one that's assembled by hand. It depends on what you're looking for.
Interview has been edited for brevity and clarity.
Lev Sercarz's Buying Tips
Look for vibrant color.
If something is supposed to be whole, but there are lots of broken pieces or powder, stay away from it.
Jars or other containers are preferable to plastic bags, as they tend to protect spices better.
The more you pay for the spices, chances are, the better quality. "In my experience, when the cost of the product is a bit higher, it's because somebody cared for that product a little bit more," Lev Sercarz said.
Try small quantities from different buyers, then decide which one you like.
Blend Your Own Spices with Lev Sercarz's Recipe
Shamir
Season cooked, shredded chicken with this blend, along with mayonnaise, lemon juice, and chopped scallions (green parts only), to make a sandwich spread, or use the blend to add an herbaceous element to steamed fish or shrimp.
Makes about 1/2 cup (23 grams)
1/2 cup (10 grams) dried dill
1 tablespoon (5 grams) dill seeds
1/2 tablespoon (5 grams) poppy seeds
Scant 3/4 teaspoon (3 grams) nigella seeds
Reprinted from "The Spice Companion" by Lior Lev Sercarz. Photographs by Thomas Schauer. Copyright 2016. Published by Clarkson Potter/Publishers, an imprint of Penguin Random House LLC.