When a young baby experienced a medical emergency, her family were terrified. But luckily for them they had a guardian angel nearby ready to jump to the rescue.
Little Zeona was enjoying a bottle when she started to choke.

On the evening of May 15, 2-month-old Marietta, Georgia, resident Zeona was at home with her family enjoying a bottle of milk. That was when her grandmother noticed something off about her color.
It slowly started to change—from a healthy pink to a terrifying blue.
"I had a panic attack, it was kinda scary," Cianna Stovall, Zeona's mother, told Fox 5 News.
Stovall cried over her suffocating daughter, while Zeona's grandmother called 911.
EMTs didn't arrive first, but the man who did was the right person for the job.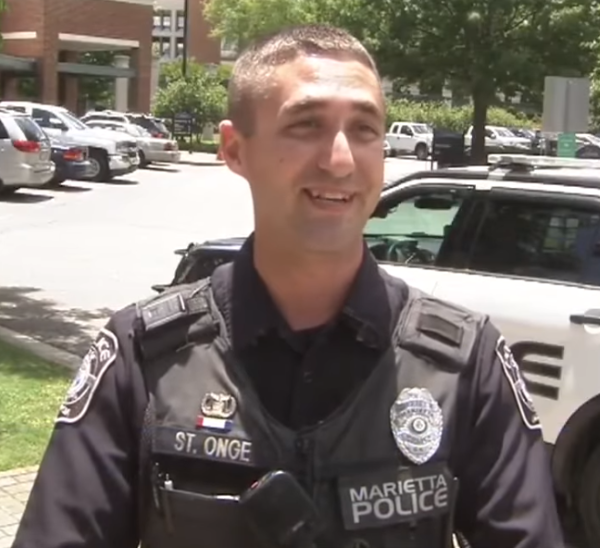 Emergency medical technicians were not the first ones to arrive. That distinction went to Marietta police officer George St. Onge.
Luckily, St. Onge just happened to be in the area when the call for assistance went out—and that would prove to be fortunate.
He served in the military and had been with the Marietta police department for some time.
St. Onge was no stranger to stressful situations, so when he arrived on scene, he was all business; he took hold of Zeona and immediately put his years of experience to work.
For three tense minutes, St. Onge struggled to rescue the baby.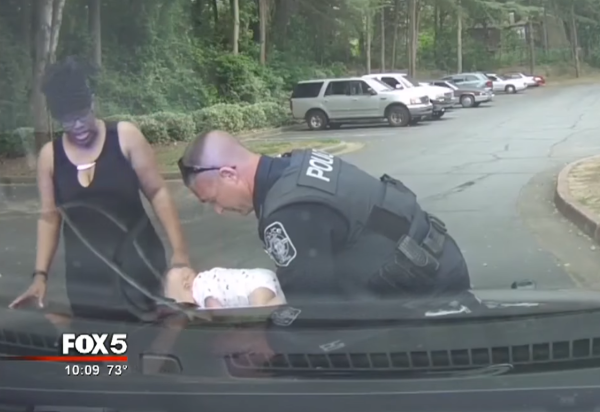 The entire rescue attempt was caught on his body and dashboard cameras. In the footage, St. Onge can be seen patting the baby's back and applying force to dislodge whatever was caught in the child's throat.
"It was three minutes of sheer terror," Officer St. Onge said.
Throughout the entire time, Zeona did not make a sound. But after a few short minutes, by the time EMTs arrived, it turned out that the baby was in good hands.
"I heard that first half-cry and I was like, 'thank God,'" St. Onge said.
Zeona was saved, her mother was relieved and St. Onge was grateful.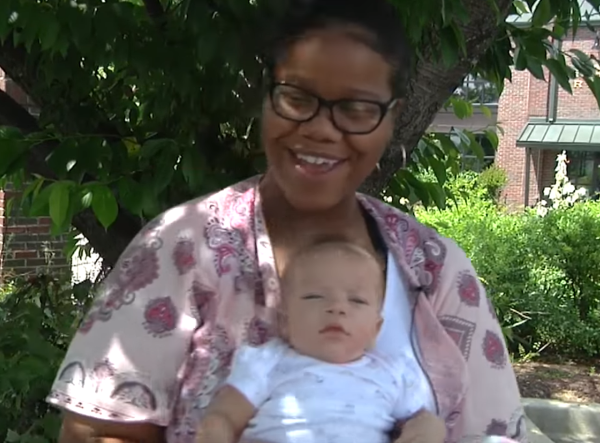 Little Zeona's cries visibly relieved her family. Her mother, in particular was overjoyed and grateful for the officer's assistance.
"Thank God," Stovall said. "Thank you, my baby is okay."
Once Zeona was confirmed to be breathing, she was transported to Wellstar Kennestone Hospital. She was soon discharged and returned home—reportedly doing just fine.
Her good health was all thanks to St. Onge, who was just grateful he was able to play a part in Zeona's  rescue.
"It was a joyous experience, I'll tell you that," Officer Nick St. Onge told Fox 5 News.
Watch the full story, as well as the heart-pounding rescue, below: