A Dig Inn is now open in the Theater District. The new breakfast menu is served there, and includes a gluten-free quinoa waffle with ricotta, egg sandwich, avocado toast, and different types of hearty bowls.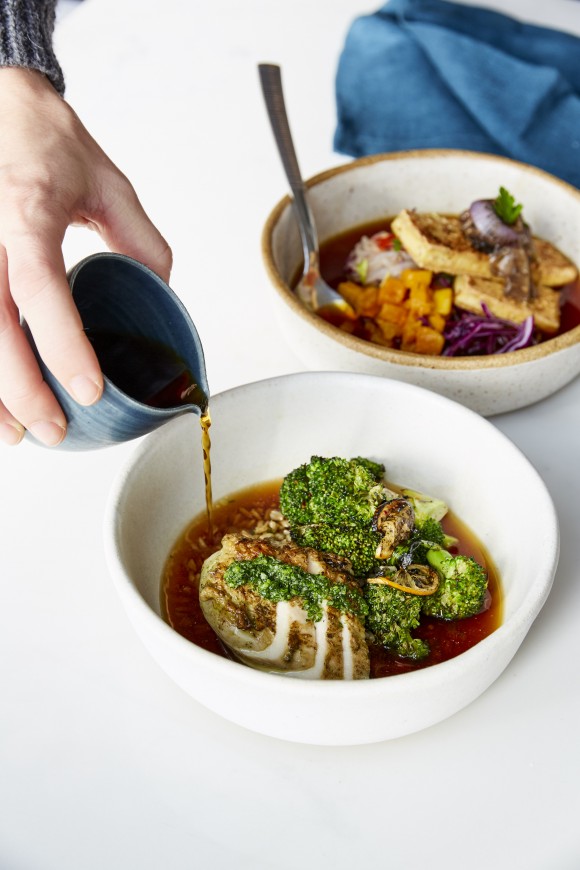 The Melting Broth menu continues the theme of the no-bone broth from last year. Made with leftover vegetable trimmings and kombu seaweed, the broth is available in a cup (in matcha-coconut tonic or hot lemon, egg, and cayenne flavors), or in a hearty bowl (with pesto chicken and brown rice, or spicy curried kale and farro).
The Melting Broth is available at all New York locations this winter season.
Dig Inn
856 Eighth Ave. (between West 51st & West 52nd streets)
Theater District
DigInn.com