Three basketball players and the team manager at J.J. Pearce High School in Dallas were on their way home from a triumphant night. The teenagers felt like they were on top of the world after emerging victorious in an important playoff game.
It was just after midnight when thick fog caused the boys to start to lose sight of the road. Drew Timme, Bryce Johnson, Walker Timme, and Will Newberry rolled down their car window and immediately realized it wasn't fog—it smelled like smoke.
"We could barely see because it was so foggy … it smelled like a fire," Drew told NBC Dallas-Ft. Worth.
The boys pulled their car over and quickly found the source of the fire. A house was slowly being consumed by flames.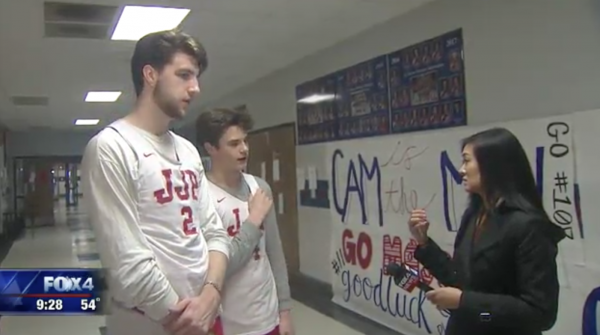 "We knew something was bad and we could kind of see orange flickering from what looked like the house," Drew told FOX 4 News.
The boys sprang into action. Unsure if anyone was inside of the house, Bryce called 911 while Drew opened the front door and looked inside.
"I just banged on the door and I guess I woke the mom up and grabbed one of the kids out of there, because he was kind of close to the entrance," Drew said. "I just grabbed him and said 'is anyone else in the house?' and I just started yelling inside."
The smoke was already thick inside the house, and Drew could barely see because of how the smoke was stinging his eyes. Meanwhile, Will went around to the back of the house to help the family's dad escape.
The family said the fire alarms didn't wake them up. Without the high schoolers, the story might have ended tragically.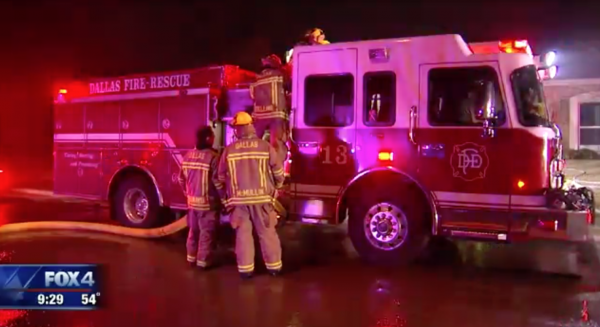 Fortunately for the Texas family, these brave high school boys were driving by at the right time. Dallas Fire-Rescue said everyone was able to get out of the house safely, including the family's pets. An electrical fault in the attic had set the house on fire.
"I think they're heroes. And I think they're amazing, and we're very grateful for them for being brave for doing the right thing, for being responsible young men," neighbor Jillian Britton told FOX 4 News. "Very proud of them."
The entire encounter and rescue lasted only 10 or 15 minutes, but undoubtedly felt like an eternity to the family who was forced to flee their home—and to the boys who saved them.
"It was just a natural instinct. That's what other people would do for us as well," Bryce told NBC Dallas-Ft. Worth.
The boys are now being praised for their bravery, and their coach thinks they've learned a valuable life lesson from the ordeal.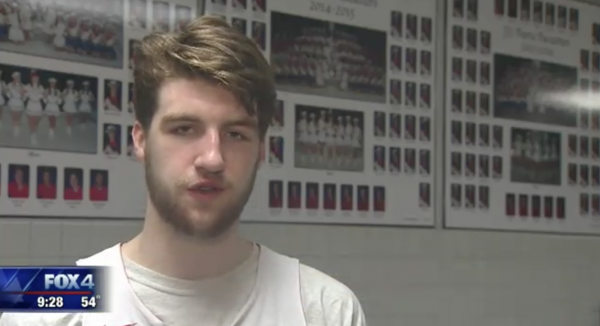 "It doesn't surprise me at all when they see something like that and decide to help. That's just who they are," their coach Marc Johnson told NBC Dallas-Ft. Worth.
The boys were back on the court, shooting the ball around, and laughing just a few hours later. Their coach, though, believes they boys have a new, more profound understanding of life.
"Maybe [of] how fragile life can be at times, how uncertain it can be," the coach, who is also Bryce's dad, said. "And we can't always do things ourselves, we need help sometimes, and it's OK to ask for help."
Thankfully, this family didn't need to ask for help; it was given without hesitation by these four brave teenaged boys.