You can add a neck pillow, first class legroom, and maybe even your favorite snacks, and an airplane ride is still probably not going to be the most comfortable trip you've ever taken, or even rank near the top of the list. It may be nearly impossible to imagine the experience of a business-class middle seat (maybe with an infant on one side and an anxious/sweating person on the other) on a several-hour flight and not cringe.
But Beth Ver Steeg somehow managed to end up booking a commercial flight that was completely void of passengers, save herself.
"I was like, 'This is a once-in-a-lifetime thing,"' Ver Steeg told Today.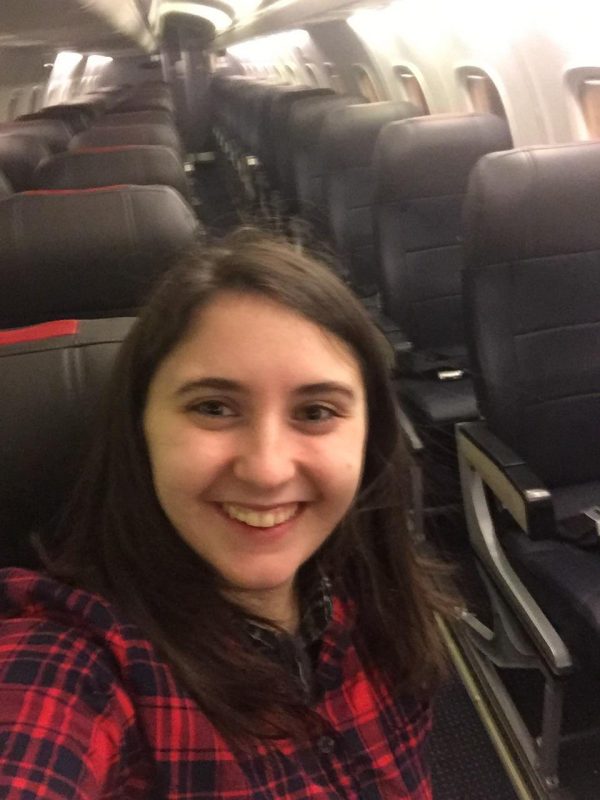 The 23-year-old was excited, but by the time she got onto the flight, she was also exhausted. It actually was not an easy journey to even get on this plane.
So how did she do it?
Ver Steeg was scheduled to fly out from New York to Washington DC on the morning of New Year's Day, but her flight ended up being delayed for five hours.
Then it got canceled (mechanical reasons, she was told).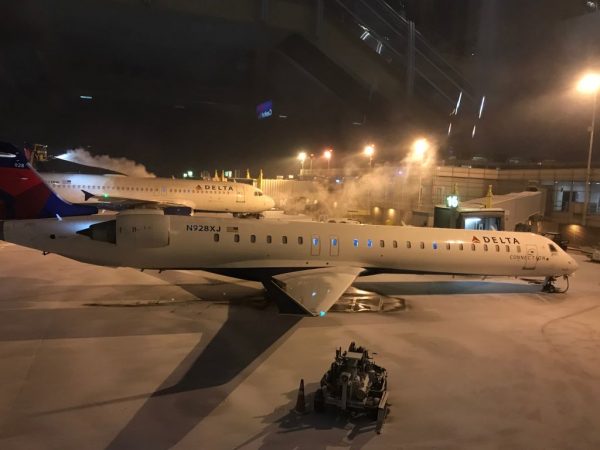 After the five-hour delay, a flight agent put Ver Steeg on a 7:30 p.m. plane.
Except that one got delayed too.
The wait would be hours, so Ver Steeg went back to her parents' house to sit it out. She returned to the airport at 10:30 p.m., when she realized that she'd missed out on an earlier flight.
The ticket agent had switched the other passengers on the flight Ver Steeg was supposed to board onto an earlier flight out, and they were all already gone.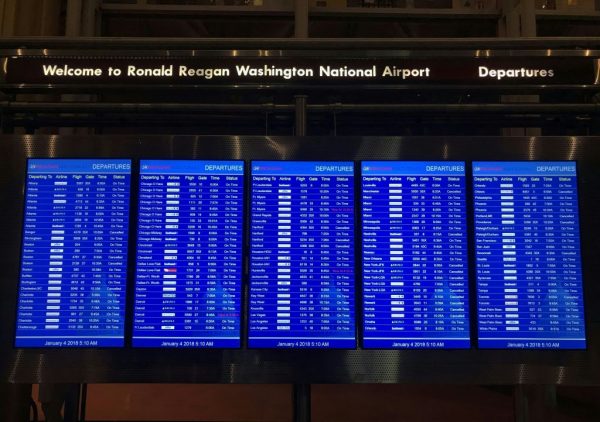 That meant that now she was the only person there, waiting for the delayed flight.
"Almost an hour before the flight was scheduled, a ticket agent came up asked me if I was there for that flight, and was like, 'I knew this would happen,"' Ver Steeg said.
Now Ver Steeg was the only person left, and they had to find a flight to put her on.
In the end, they put her on a one-hour flight scheduled for 1 a.m.—meant to only transport crew members. New Year's Day had turned into January 2 by the time she got on the plane.
Although she was excited when she realized she would be the only passenger and recognized how rare that was (the reddit thread has gotten over 1 million views), by then she was just really tired.
"I was excited, but in the moment I was exhausted," she told Today.
The crew still went through the motions of introducing all the safety protocols, but definitely tried to speed it up, Ver Steeg said.
"It was a lot of giggling," she said. "Normally I would listen to a podcast or something before takeoff, but I didn't want to do that because I was the only one she was looking at."
The best part might have been the landing: "I got to leave immediately, which was nice!"
All in total, Ver Steeg had spent 16 hours waiting in airports. The plane she was on didn't even have a first class section. She deserved an easy flight home at the end, and hopefully that's what she got!