Doing what is right is never the easiest route. When faced with a moral dilemma that forces you to choose between right and wrong, the choice you make is a result of how you've been conditioned to react.
One father in Ohio wants to make sure his kids always take the honorable road, even if it is the one less traveled.
In April 2017, the Bowers family was on their way to the park. Jake Bowers, the husband and father of the family, was sitting in the passenger seat of their van when he spotted something laying on the side of the road.
"My wife was driving and I said 'honey, turn around there's something in the road back there," Bowers said to 10TV.
They walked over and looked in the bag and couldn't believe what they'd found.
Jake Bowers spotted what he believed was a laptop bag on the side of the road. When he looked inside, he found $14,000 in cash.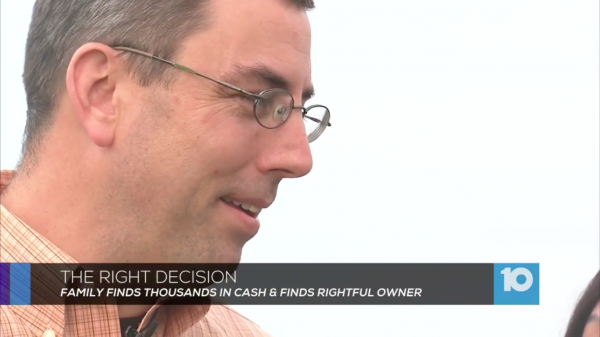 The money was in hundred dollar bills and stuffed into several white envelopes. Bowers, who was accompanied by his wife and two young sons, had a decision to make.
The envelopes were accompanied with a wallet that contained an ID card. There would be nothing preventing Bowers from returning the money if that's what he chose to do.
"It was a good opportunity to teach the kids about doing the right thing," said Bowers.
He didn't hesitate. The family hopped back in their car and drove straight to the police station.
With two young children, the Bowers could have benefited from a large influx of cash, but that wasn't the right thing to do.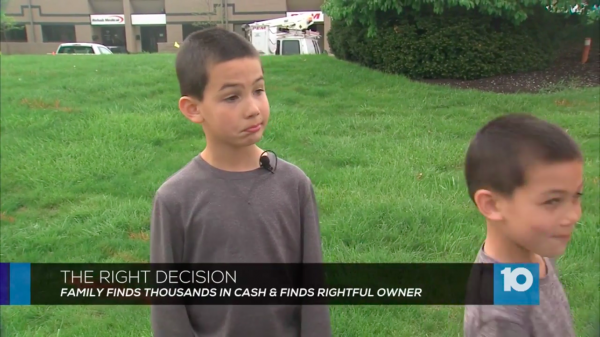 Who couldn't use $14,000? The Bowers, who carry debts just like any other family, could have used the money in a number of different ways.
"While that money could have meant paying off our cars or going on a vacation to us, it may have meant groceries or sustenance to someone else," said Bowers.
The thought of taking the food out of someone else's mouth, or worse, out of their children's mouths, was something the Ohio father couldn't live with.
"We could, like, build a house," said the family's older son. "I'm happy they finally got their money back."
As good as it felt to find the sum of money, Bowers said it felt better to do the right thing and return it.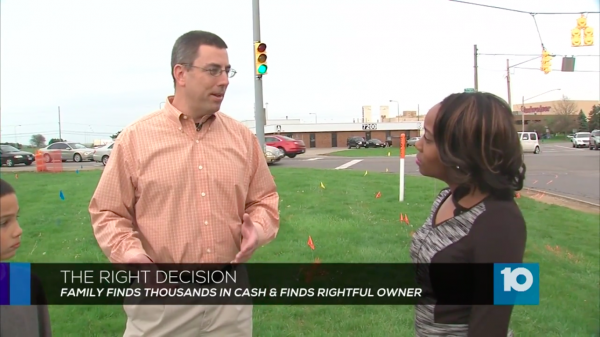 With the ID found inside of the bag, police were able to track down the rightful owner.
The man who lost the bag intended to use the money to buy a car at a dealership, but ultimately left without making a purchase. He said he left he bag on the roof of his car and drove away without realizing it.
"It feels good knowing that we had an opportunity to make a difference in someone's life and to make things right again for someone," Bowers said to NBC 4 i.
It's a good example for his children, to say the least. Teaching them to think of others instead of themselves, even when there is so much to gain, is a lesson that will pay dividends as they get older.