Cats can be funny, quirky animals, and any owner can tell you about their pet's unique behavior peculiarities. For example, the Kecskes family of Green Township, Ohio have a rescue cat named Mr. Boo.
After having him around the house for seven years, there's one thing the family knows about their cat: he never makes a sound.
"He never meows. He usually just squeaks or doesn't meow at all," Ariana Kecskes told WKRC. "It's actually kind of a joke in our family."
But it turns out Mr. Boo can meow—he was just saving it for the right time.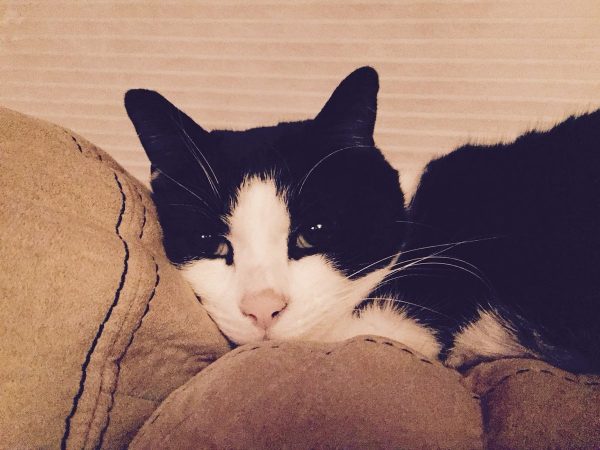 The morning of Thursday, May 10, the Kecskes woke up to a sound they had never heard before: Mr. Boo was meowing.
"He was sort of stumbling down the hallway and he just kept meowing," Kecskes said. "He seemed to kind of want us to get us out of the house."
It became clear that something wasn't right. As the cat woke the family up, he passed out several times. When Ariana got out of bed, she too passed out in the hallway.
There was a carbon monoxide leak.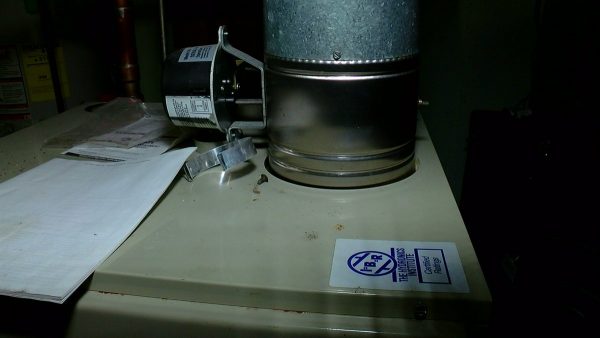 The odorless, colorless gas was emitting from a faulty gas boiler in the basement. The family wouldn't have ever realized the danger they were in if their pet hadn't alerted them.
Luckily, the whole family—and their cats—made it out safely.
"My dad and my brother actually carried me out and that's when I woke up again and then he got my brother out and then he grabbed a few things and got my mom on the front porch," Kecskes said.
But she says Mr. Boo is the hero of the story—a cat of few words who finally spoke up when it mattered.
"It's like he's been waiting his whole life to do this one heroic thing."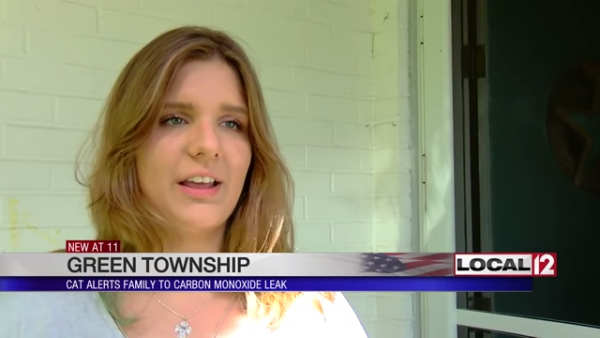 It's an incredible story, but carbon monoxide is a real threat, and not every family has a vigilant cat to alert them.
Asst. Chief Kevin Hummeldorf of the Green Township Fire Dept. took the opportunity to remind everyone to invest in a carbon monoxide detector, something the Kecskes didn't have in their home. 
"Odorless, colorless, tasteless, all those things to be true and oftentimes people don't know they're being affected by that until it's too late," Hummeldorf said.