All of us have seen a homeless person sitting on the sidewalk asking for help. In our modern fast-paced society, that is blessed with material abundance, it can be hard to afford the time to go out of our way to help those less fortunate than ourselves.
Rob Bliss noticed this paradox and wanted to do something about it.
"Lately there has been a large development of smartphone apps that allows for products to be delivered in not 1–2 days, but in 1–2 hours—you can have pretty much anything you want delivered. Meanwhile, we've had a 40 percent increase in homelessness," he said in a video posted on YouTube.
Bliss was convinced there must be some way to use these modern conveniences to make helping the homeless easier.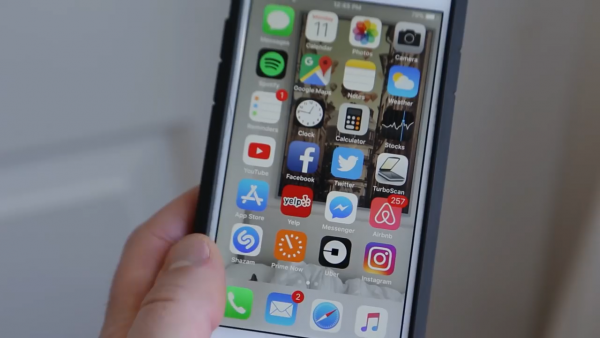 "Say you're on your way to work and you see someone who you think could really use a sleeping bag, 1.) where are you gonna find one of those? And 2.) even if you find it it buy it and deliver it, aren't you now gonna be late for work?" Bliss lamented.
"So you end up with thousands of people walking by a guy with no socks on in the middle of December, and no one does anything."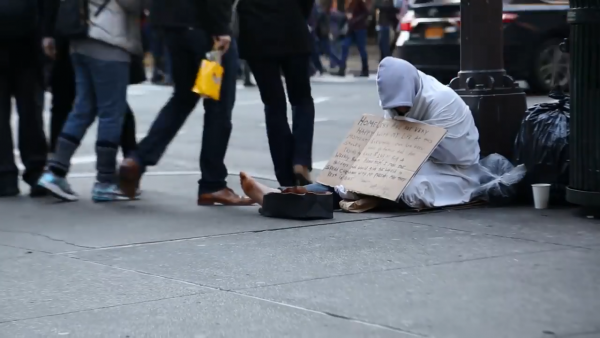 "Does it have to be that way?" Bliss wondered. "What if we could re-purpose the same apps that we use to bring us ice cream and iPhone chargers to finally bring that guy a pair of socks, would Amazon actually deliver it? I had to go find out."
"What if we could re-purpose the same apps … to finally bring that guy a pair of socks?"
Bliss, who is a filmmaker, approached a man sitting on the streets, and asked him his name and if he needed anything.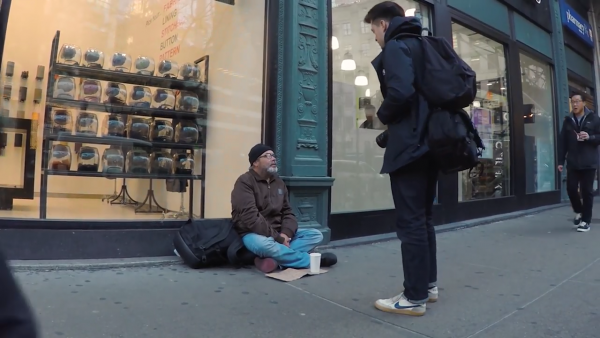 The man said his name was Jack, and told Bliss that he could use a pair of size nine-and-a-half shoes, socks, and a pair of warm pants. Bliss wasn't sure if Amazon would deliver someplace that didn't have a defined address. He gave the best special delivery instructions he could.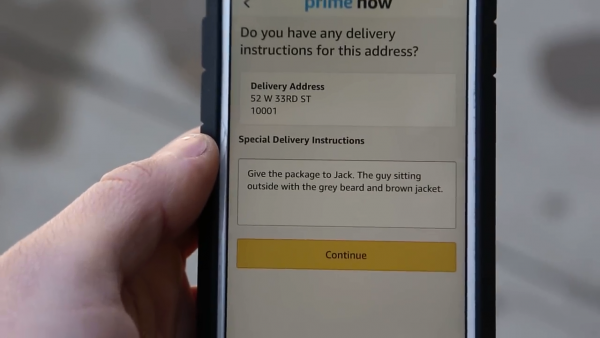 Bliss then waited out of sight to see if Amazon would come through or not.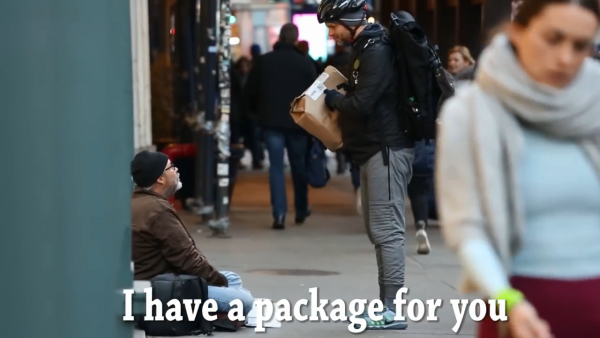 It wasn't long before an Amazon delivery boy arrived with an unassuming looking package that would brighten Jack's day, and help bring relief from the cold. Bliss's plan had worked!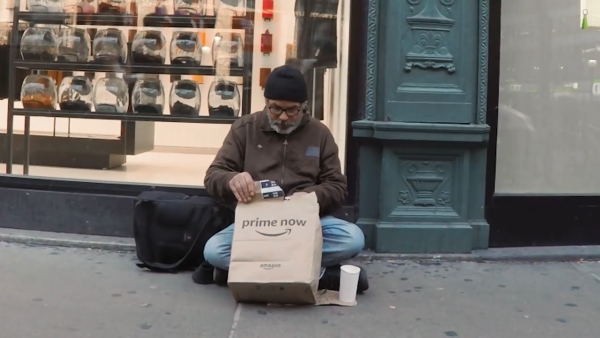 After helping Jack, Bliss goes on to help other destitute people get the essentials they need, ensuring they get through the tough time they are currently experiencing.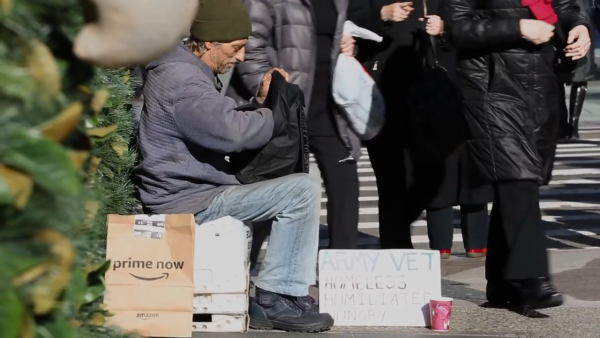 The handshakes and fist bumps show that not only are the homeless people touched by this kind gesture—so are the delivery personnel.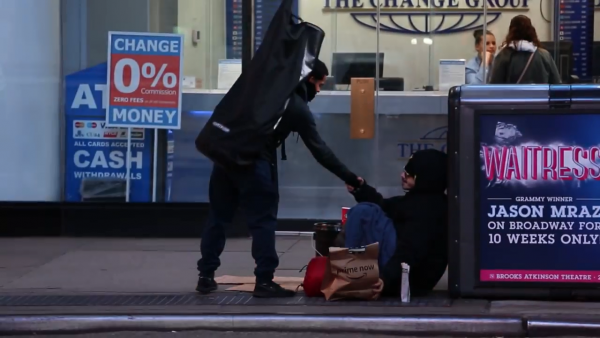 Bliss points out that Amazon in no way sponsored his video, but he hopes they see it and do what they can to help out during the cold season.